I was hoping that by the time I made this recipe, summer would be in full swing. Unfortunately as I type this at the very start of June, it's grey, windy and cold outside, but I live in hope of some sun arriving soon, which would of course make this recipe much more enjoyable! Edited to add: the sun is now here!
I first made a version of this with one of the community groups I used to work with. It was supposed to be a smoothie, but it came out so thick and delicious we ate it with spoons from little plastic cups. It just goes to show that you can easily make something with minimal ingredients in minutes that not only tastes really good, but is also super healthy too.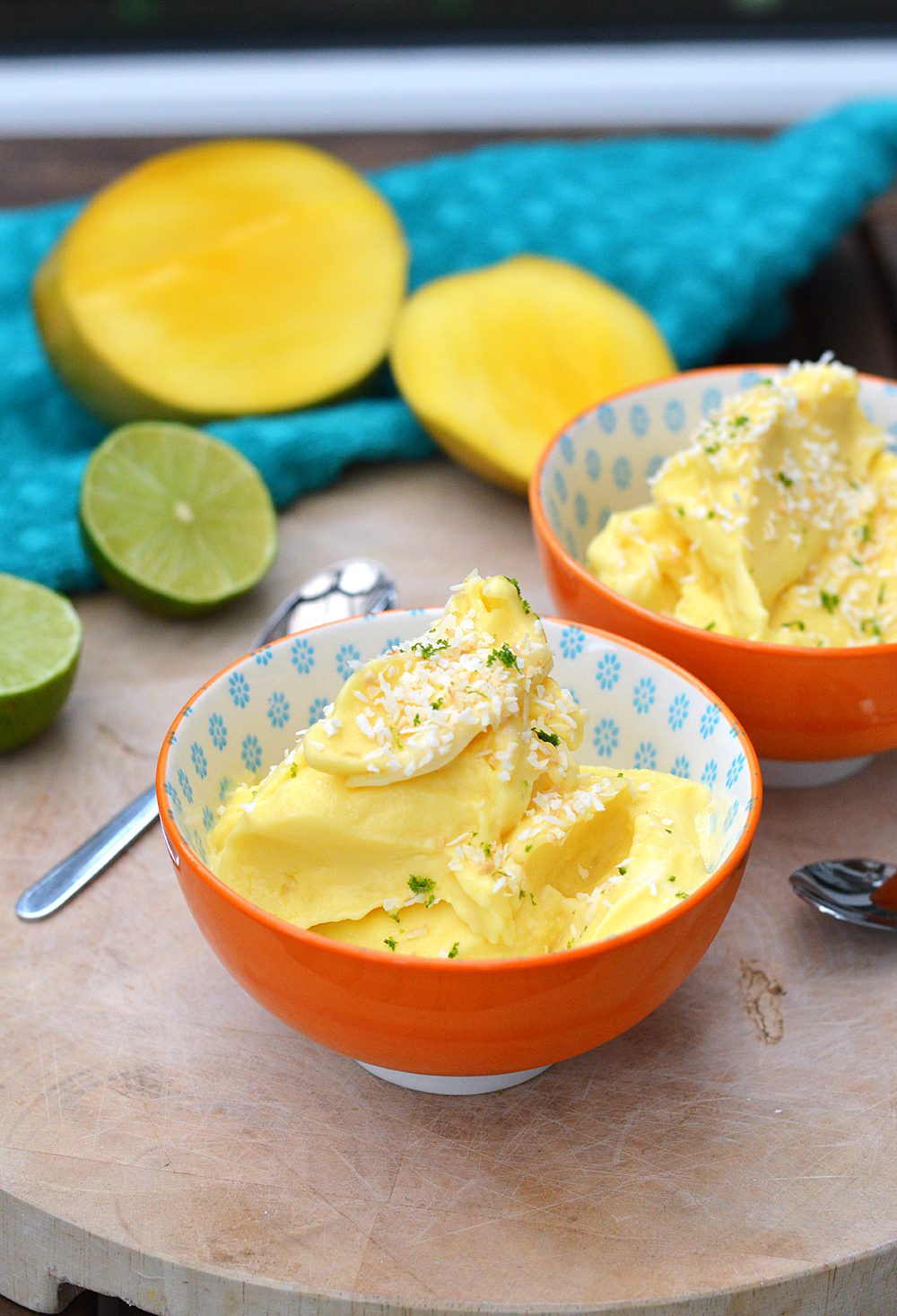 I'm such a fan of the mango and lime combination, adding lime juice to the sweet mango seems to make the flavour really pop. I've used coconut yoghurt to add to the flavour here, but you could easily switch that for regular plain yoghurt if that's easier for you to find. You'll also need to have your mango frozen. Here in the UK you'll be able to find frozen mango chunks in Sainsbury's or you can easily chop a fresh mango into chunks, place into a plastic bag and freeze.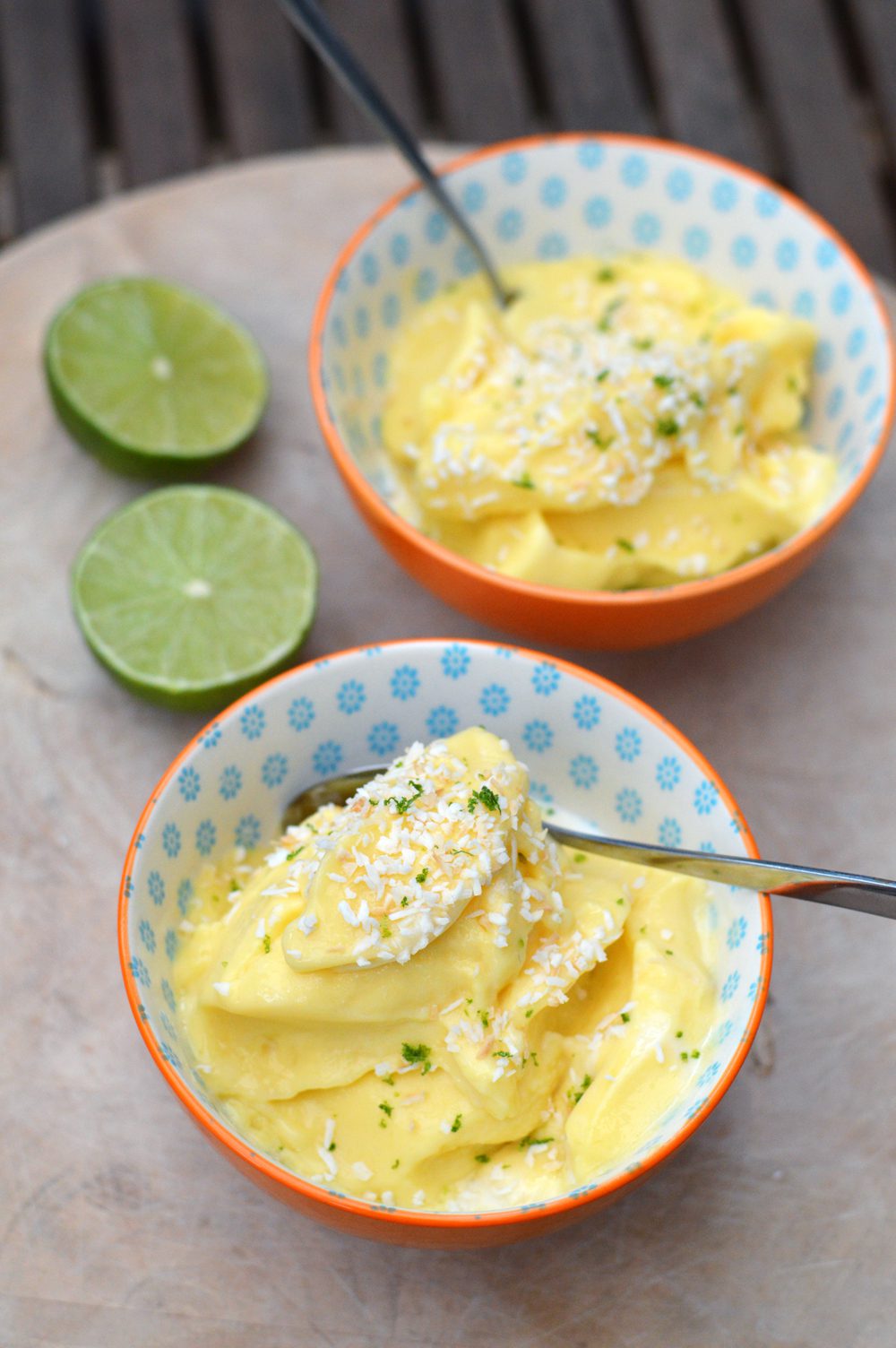 This does taste fairly tangy, so if you'd prefer it to be sweeter try adding some honey or a few chunks of frozen banana. If you don't have a high-powdered blender, I'd use a food processor to make this instead.

Mango, Lime and Coconut Frozen Yoghurt
2016-06-01 15:07:54
Serves 2
Ingredients
2 cups / approx 150 g chopped frozen mango
1/2 cup / 125 mls coconut yoghurt / plain yoghurt
1 lime
2 tablespoons desiccated coconut
Instructions
Add the coconut to a pan over a high heat and toast while stirring constantly until golden brown. Set aside.
Zest the lime and set aside the zest. Juice the lime and add to a blender or food processor.
Add the frozen mango and yoghurt to the blender or processor and blitz, stopping to scrape the sides as needed, until smooth, thick and creamy.
Serve immediately topped with the lime zest and toasted coconut.
Wholeheartedly Laura https://wholeheartedlylaura.com/
This needs to be served immediately as it will start to soften fairly quickly, so keep in the fridge or freezer if there's going to be a delay before you eat it.
Want to make it higher protein? Use Greek yoghurt in place of the coconut yoghurt. You could even use a different kind of frozen fruit in place of the mango, delicious!
Oh and if you like those bowls you can find them over at DotComGiftShop! I love their stuff.
Have you tried making something like this at home? Do you enjoy froyo?