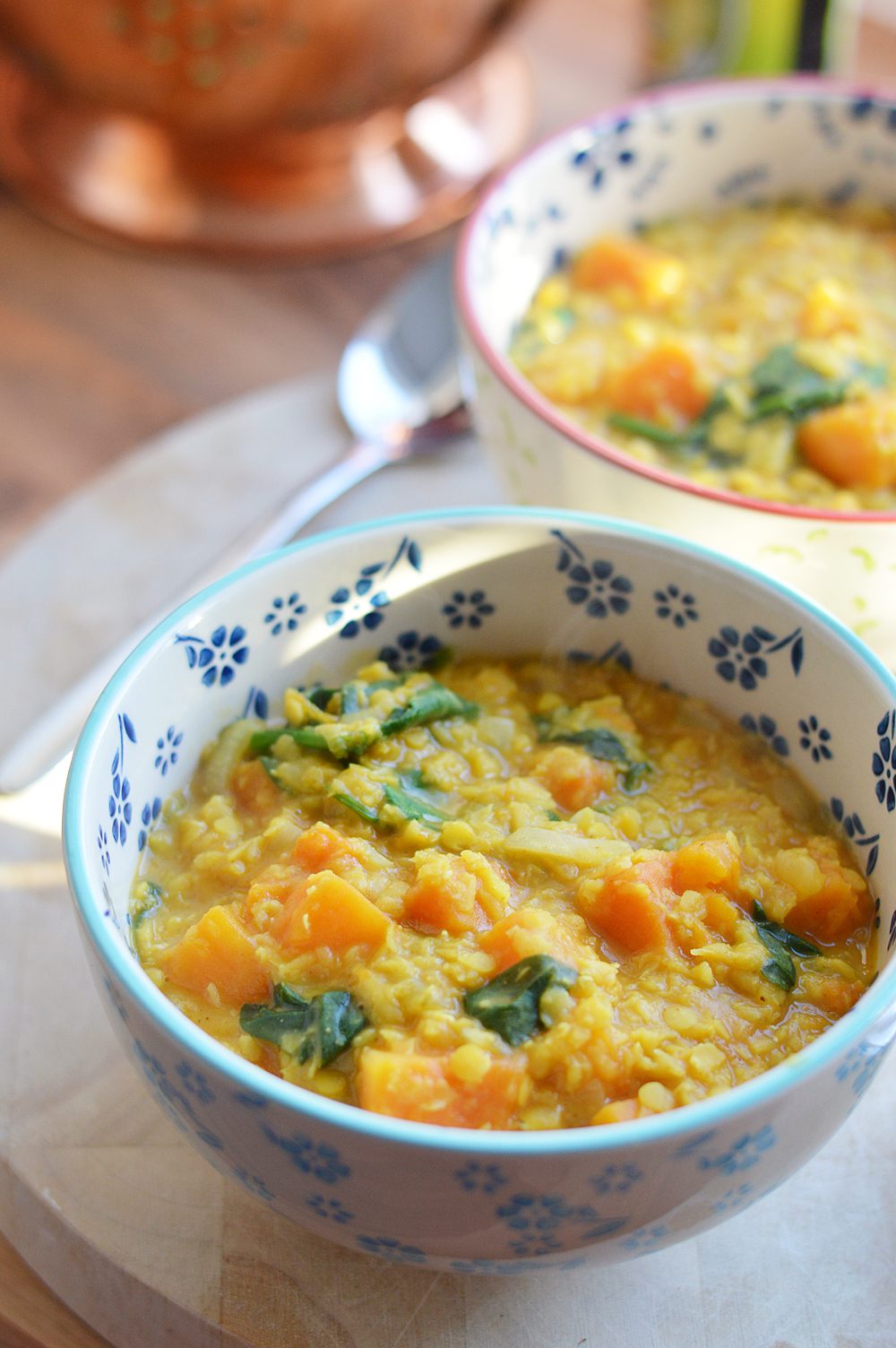 So you guys already know I'm not a great fan of January, but this Indian Butternut and Lentil Stew is definitely one of my favourite things about it so far.
I originally came up with this very simple recipe in December when trying to throw myself something together for lunch. I had half a butternut squash in the fridge and came up with this. I was hooked!
If you're looking for a ridiculously simple recipe that's very healthy and tastes incredibly good considering how long it takes to make, this is it!
Have I mentioned it's also gluten-free, dairy-free and vegan too? Perfect simple food for getting back on it in January.
Lentils provide a good amount of fibre and there's a bunch of antioxidants from the squash and spinach. You can even pimp the recipe up by adding in some fresh ginger or turmeric which will make it especially good for your immune system. If you'd like it creamier and richer then adding a little coconut milk will make it amazing. You could even serve this curry style alongside some rice or quinoa or add more water or vegetable stock and make it into a soup.
I so love recipes like this lentil stew, which are seasonal, simple, cheap and delicious!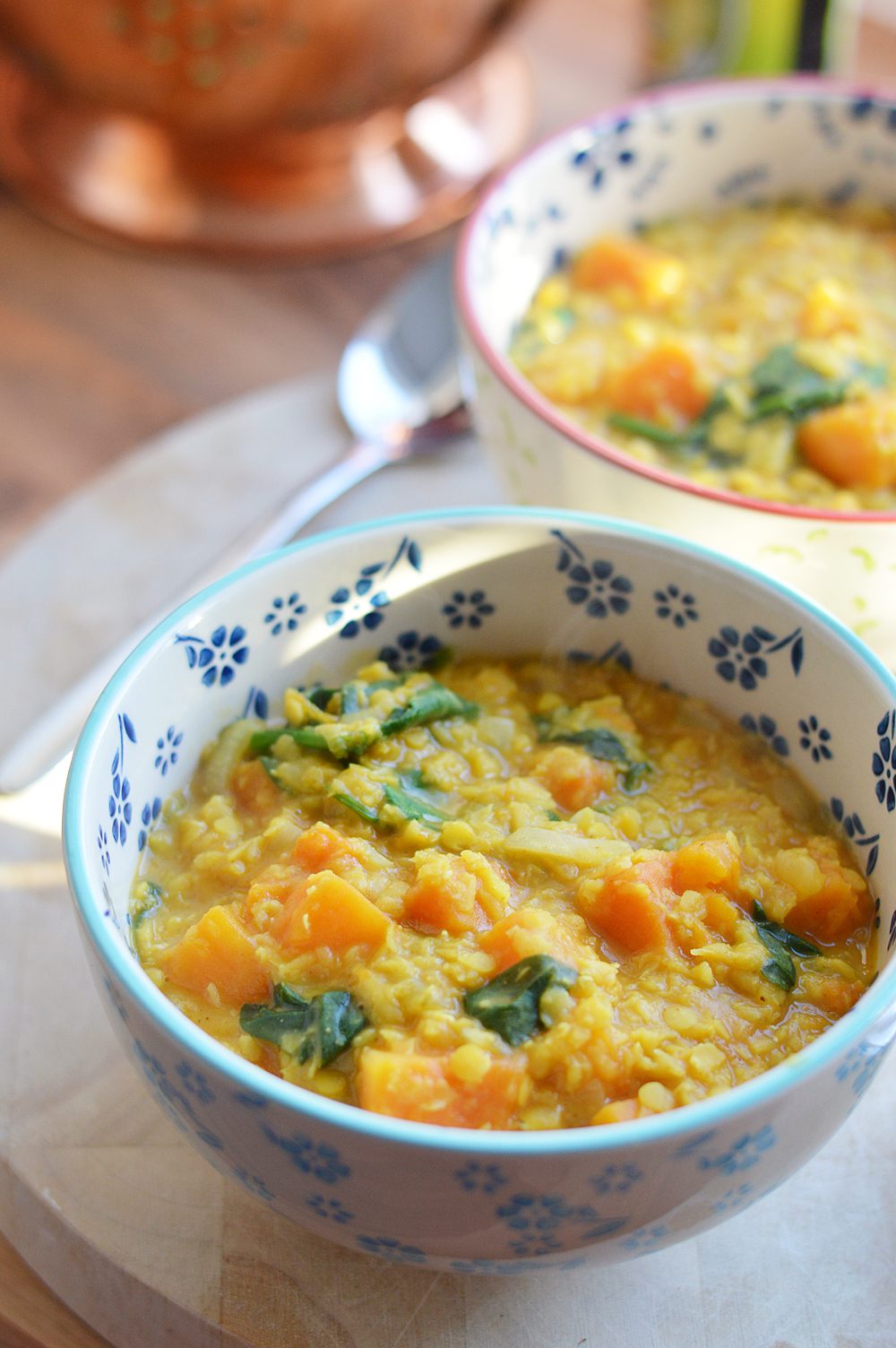 Indian Butternut and Lentil Stew
2017-01-05 20:27:12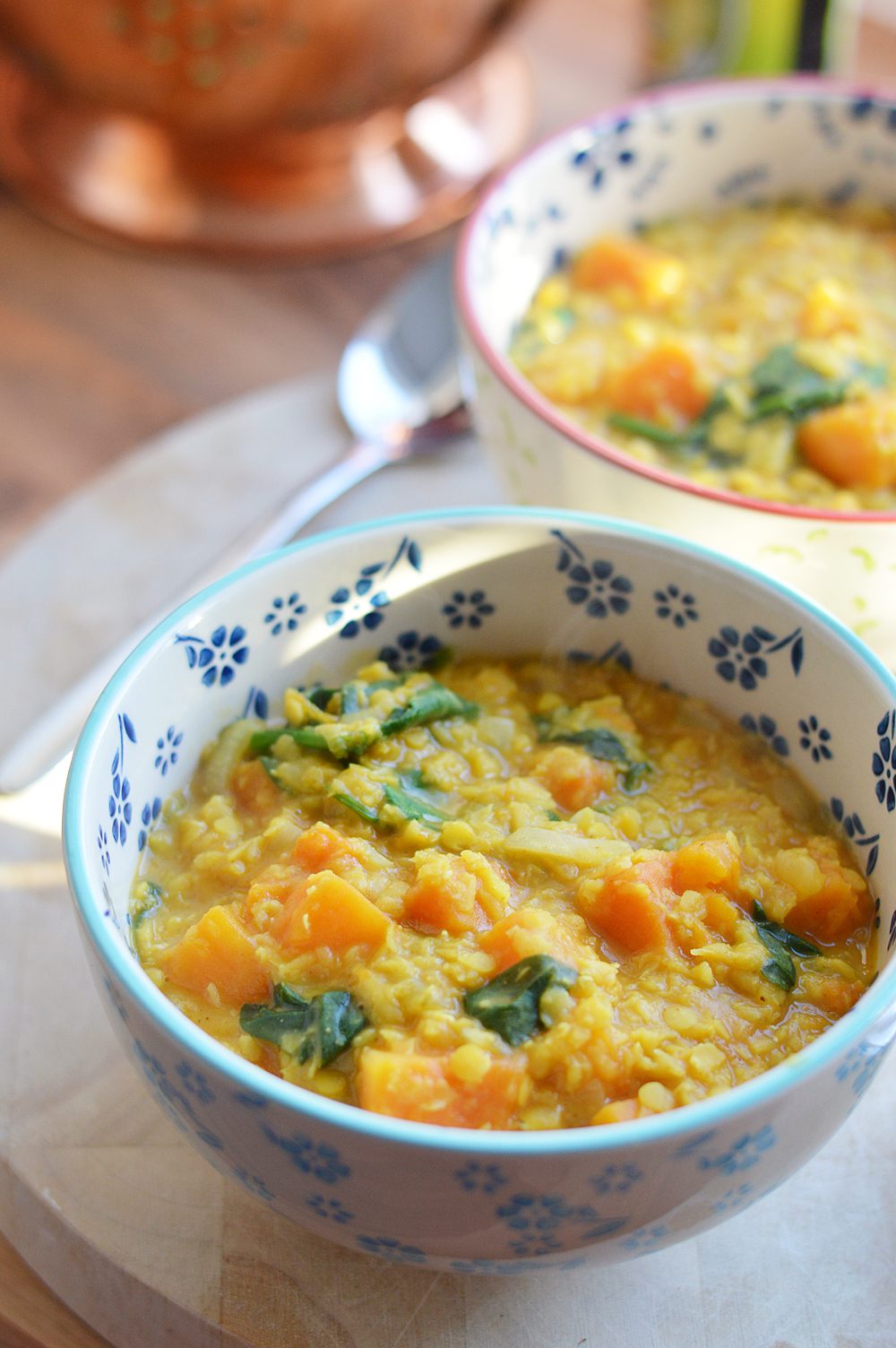 Serves 3
Ingredients
1 onion
3-4 tablespoons of mild curry powder OR 3-4 tablespoons of curry paste, I used korma paste
1/2 large butternut squash
200g / 1 1/2 cups of red lentils
750ml / 3 cups of water or vegetable stock
2 large handfuls of spinach
Optional: 1 tablespoon fresh grated ginger, 1 teaspoon turmeric
Instructions
Heat some oil in a large pan over a medium low heat.
Finely chop the onion and add to the pan along with the curry powder or paste and ginger and turmeric if using. Fry for a few minutes taking care to not let it burn.
Peel and de-seed the squash and chop into small cubes, then add to the pan.
Rinse the lentils well in a sieve and add to the pan along with the water or vegetable stock.
Simmer the stew on a medium heat with the lid on the pan for 20-30 minutes stirring occasionally to prevent the lentils sticking to the bottom.
The stew is done when the lentils have broken down and the squash is soft.
Turn off the heat and add the spinach, stirring through until it wilts into the stew.
Serve.
Notes
Serves 2 very generously or 3 - 4 more moderately
Add more water or stock as needed if you prefer it a less thick texture
Wholeheartedly Laura https://wholeheartedlylaura.com/
To pimp it up a bit more you could top it with some toasted seeds or nuts and fresh coriander. Delish!
What are your favourite recipes for January?