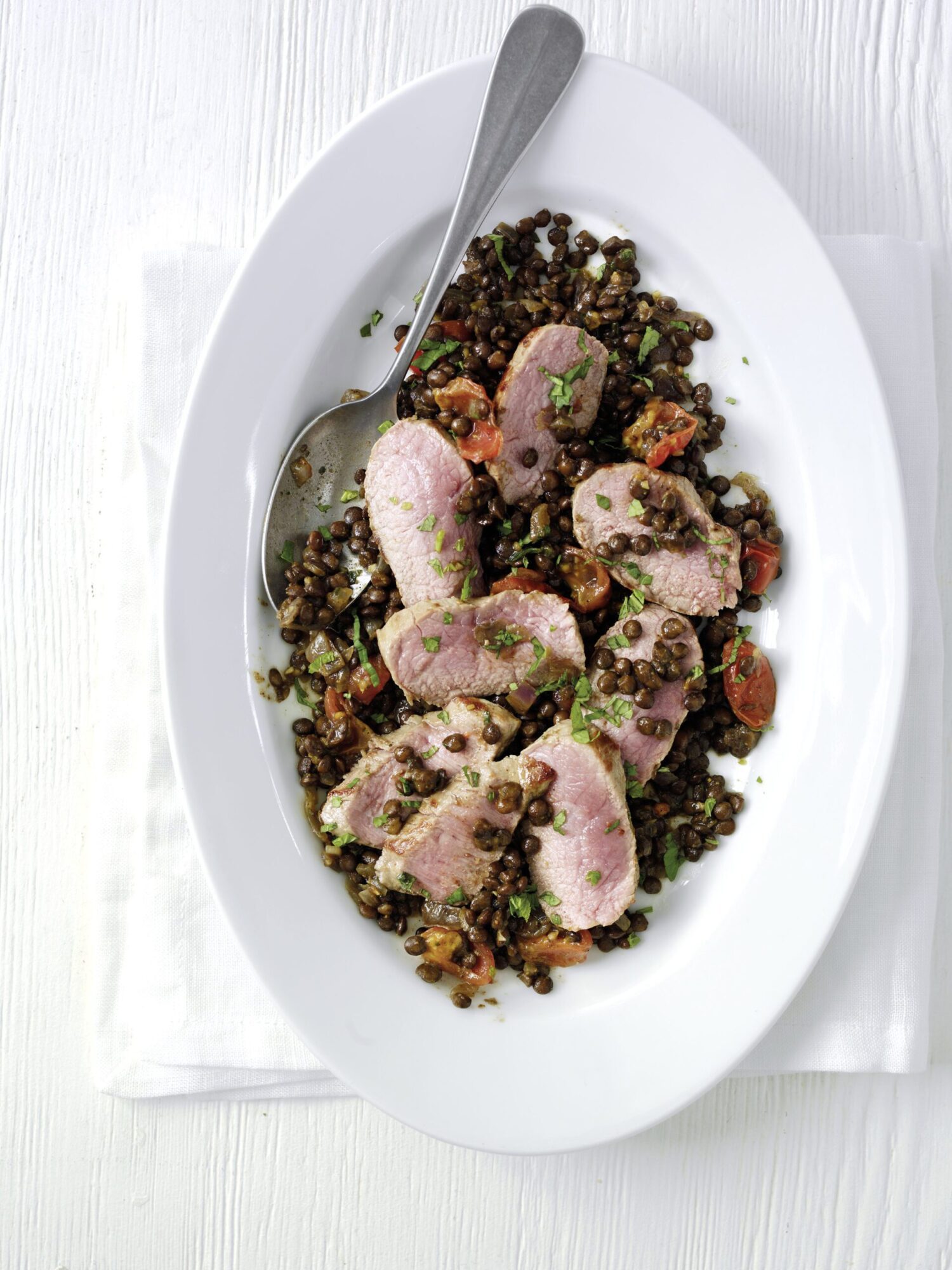 This coming week I'm delighted to be working with Simply Beef and Lamb to share delicious recipes that are not only tasty but are also healthy and quick and easy to make. You can find the first recipe I posted for a delicious Aromatic Steak Salad with Freekeh and Chimichurri here.
All of these recipes are all very quick and easy to make, proving just how versatile beef and lamb can be as ingredients. Don't forget that both beef and lamb are a great source of essential nutrients and protein which helps to keep you fuller for longer.
When buying your beef and lamb do make sure you look out for the Red Tractor Logo, which means that the produce has been assured through standards including traceability of animals from farm to pack, animal welfare, environmental protection and food safety. You can find out more about the Red Tractor Logo and what it means here.
I have to admit I'm a bit hit and miss with the taste of lamb however this recipe is really appealing! I love how these recipes have been put together using healthy whole grains or pulses, definitely my style of recipe!
Pan Seared Coconut Cannon of Lamb with Puy Lentils
Serves: 2
Prep time: 10 minutes
Cooking time: 15 minutes
INGREDIENTS
1 x 250 g / 9 oz cannon of lamb
30 ml / 2 tbsp coconut oil cooking spray
10 ml / 2 tsp garlic powder
2.5 ml / ½ tsp ground ginger
Salt and freshly milled black pepper
For the Puy Lentils:
15 ml / 1 tbsp coconut oil cooking spray
1 small red onion, peeled and finely chopped
1 garlic clove, peeled and finely chopped or crushed
5 ml / 1 tsp garam masala
100 g / 4 oz cherry tomatoes, quartered
1 x 250 g pack ready to eat puy lentils
150 ml / ¼ pint good, hot vegetable stock
30 ml / 2 tbsp freshly chopped mint
Extra freshly chopped mint, to garnish
INSTRUCTIONS
1. To prepare the lamb: in a small bowl mix the coconut oil spray, garlic powder and ground ginger together to form a paste.
2. Heat a medium non-stick pan until hot. Meanwhile, put the lamb on a chopping board and make several slashes over the surface. Rub the coconut mixture all over.
3. Sear the lamb in the pan for 2-3 minutes, then transfer to a preheated oven at Gas mark 4, 180°C and cook for 10 minutes turning occasionally until still pink in the middle (or 15-20 minutes if you prefer your lamb a little more cooked). Set aside to rest for 2-3 minutes. Alternatively, cook under a preheated moderate grill or on a prepared barbecue for the same cooking time.
4. Meanwhile, to prepare the lentils, heat the coconut oil spray in a non-stick pan and cook the onion, garlic and garam masala for 2-3 minutes.
5. Add the tomatoes, lentils and stock, stir gently and cook for 2-3 minutes to heat through. Remove from the heat and stir through the mint.
6. Spoon onto the base of a serving place, slice the lamb and arrange on top of the lentils.
7. Garnish with extra mint and serve…
For everything you need to know about beef and lamb including a host of other delicious recipes check out the Simply Beef and Lamb website.
When was the last time you tried some lamb?
*post in collaboration with Simply Beef and Lamb