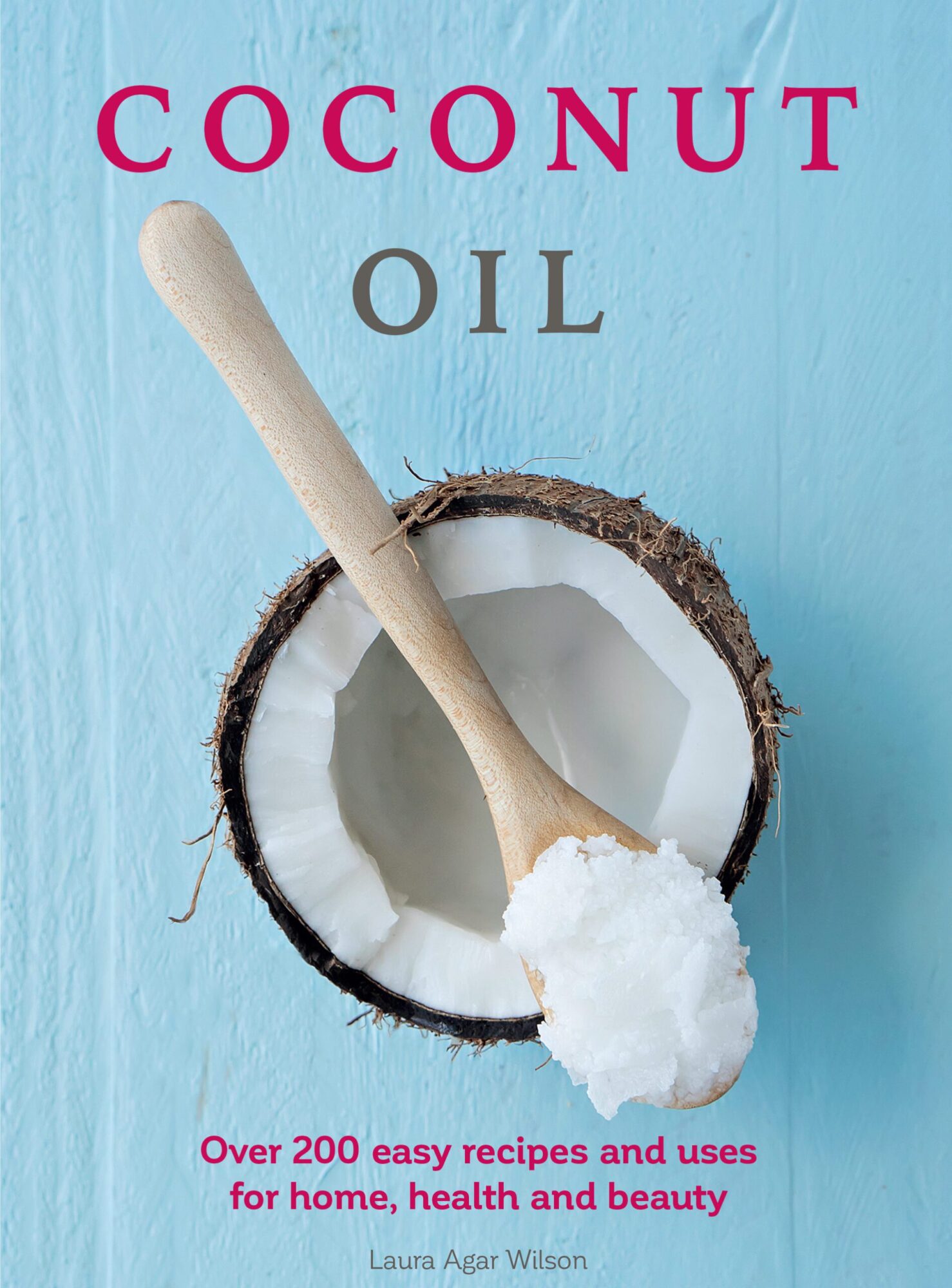 This time last year I was knee deep in coconut oil while I wrote and created recipes for my book, Coconut Oil: Over 200 easy recipes for home, health and beauty. I'd been commissioned to write the book and couldn't wait to get to work using one of my fave ingredients.
The book came out at the start of March and I thought it would be lovely to share with you some of my favourite recipes from the book.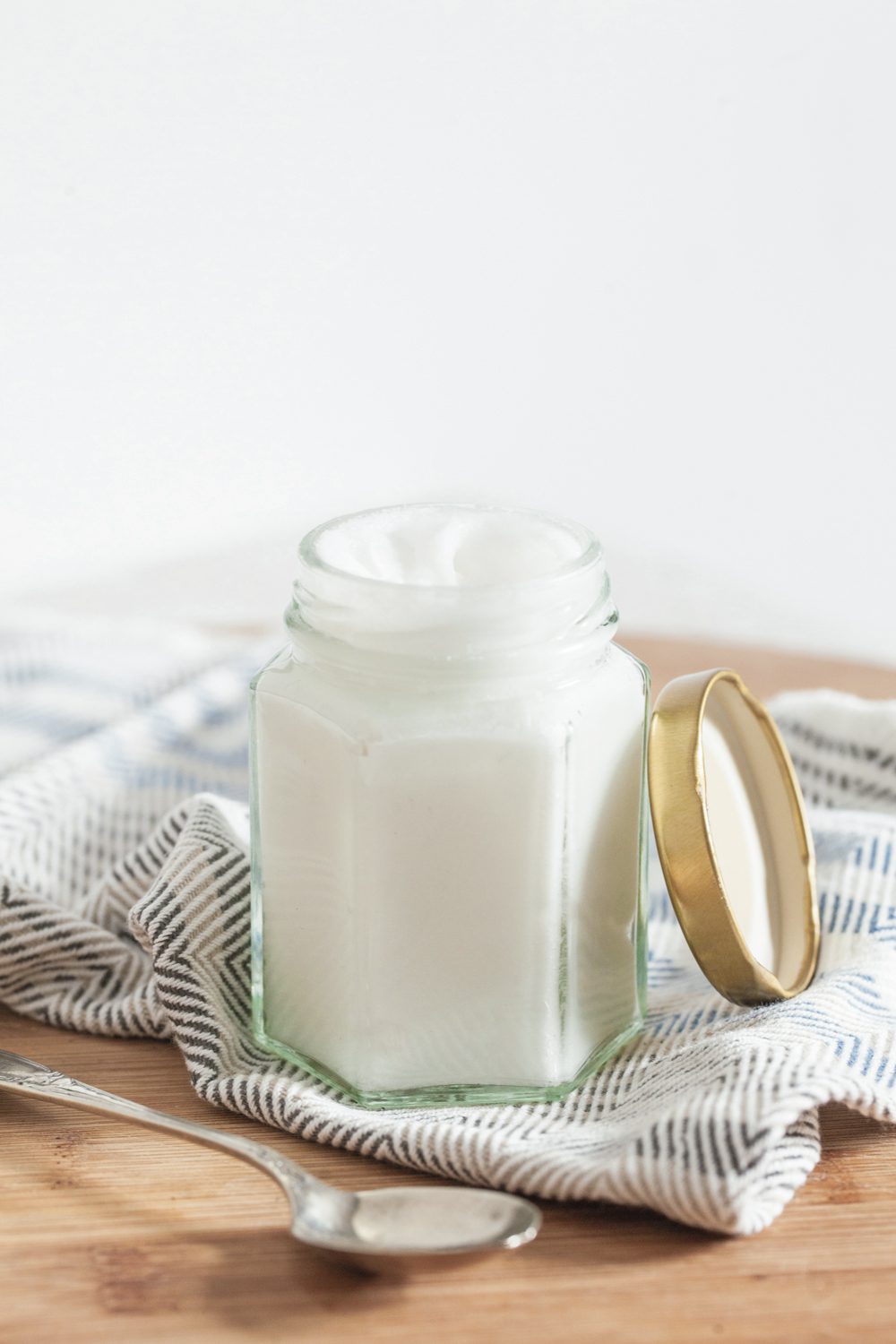 Baby Lotion
This is one of my favourite ever homemade preparations, I actually use this more than the whipped body butter as it's just as lovely to use for yourself as it is for your kids!
Coconut oil can be used straight from the jar as a nourishing and safe skin oil for babies. However, it's also useful to have a lighter lotion as well.
Ingredients:
75 g (2½ oz) coconut oil
125 g (4½ oz) aloe vera gel
5–10 drops baby safe essential oil, such as lavender (optional)
Directions:
Melt the coconut oil in a double boiler and leave to cool and solidify slightly for 10 minutes.
Blend using a stick blender and add the aloe vera gel and essential oil (if using).
Transfer the lotion to a jar or airtight container and store in a cool place.
Matcha Green Tea Energising Face mask
I love this face mask as it's so easy to make and really leaves your skin feeling pepped up.
Ingredients:
1 tsp matcha green tea powder
½ tbsp coconut oil
Directions:
Combine the ingredients until a paste has formed. Spread the paste on the skin and leave for
5–10 minutes (remove if there are any signs of irritation).
Remove with a face cloth steeped in warm water.
Lentil dhal
This is another one of my faves, I love the versatility of red lentils.
Ingredients:
400 g (14 oz) red lentils
2 tbsp coconut oil
1 onion, finely chopped
2 cloves garlic, crushed
5-cm (2-in) piece fresh ginger, peeled and grated
1 tsp turmeric
½ tsp salt
475 ml (16 fl oz) vegetable stock
1 tsp garam masala
100 ml (3½ fl oz) coconut milk
Rice or naan, to serve
Chopped fresh parsley, to serve
Directions:
This lentil dhal includes two anti-inflammatory super foods: coconut oil and turmeric. It can be served with rice or naan as a main meal, or simply on its own, similar to a thick soup. Pick over and rinse the lentils in a sieve. In a large pan, warm the coconut oil over a medium heat. Add the onion, garlic, ginger, turmeric and salt and fry gently for 2 minutes, stirring constantly. Add the lentils and vegetable stock and bring the pan to a simmer. Cover and cook for 15 minutes. Add the garam masala and coconut milk and stir well. Continue to simmer until the dhal is thick.
Serve with rice or naan and chopped parsley.
Peanut butter cheesecake
I knew as soon as I made this it would be amazing!
Ingredients:
For the base:
75 g (2½ oz) almonds
175 g (6 oz) rolled oats
100 ml (3½ fl oz) honey
125 g (4½ oz) crunchy peanut butter
60 g (2 oz) coconut oil
For the filling:
75 g (2½ oz) coconut oil
450 g (1 lb) full-fat cream cheese (at room temperature)
125 g (4½ oz) smooth peanut butter
100 ml (3½ fl oz) agave nectar (or other liquid sweetener, such as maple syrup)
Melted chocolate, to serve
Chopped peanuts, to decorate
Directions:
To make the base, place the almonds in a food processor and blend until finely chopped. Add the oats, honey, peanut butter and coconut oil and blend until a crumbly mixture has formed that will stick together when pushed between your fingers.
Line an 18-cm (7-in) springform pan with cling film and press the base mixture down, using your fingers, to achieve a thick layer.
To make the filling, melt the coconut oil and set aside. Combine the rest of the ingredients in a food processor or blender. With the motor running, drizzle in the coconut oil and blend until completely smooth.
Pour the filling on the base and smooth the top. Cover with cling film and refrigerate for at least 2 hours until firm. Remove from the tin and serve drizzled with melted chocolate. Decorate the centre of the cheesecake with chopped peanuts.
So there you have it, four of my favourite recipes from Coconut Oil. You can purchase the book online here and from all of the usual booksellers. If you have any difficulty searching for it, search for my name instead of the book title, 'Laura Agar Wilson' and it will come up.
One last coconut oil tip that didn't make the book – coconut oil is amazing at removing stains from carpets! It shifted a stain from my carpet (synthetic fibres) that no amount of carpet cleaner would move. It's great on those orange stains you get from baby food too. As always, do a patch test on a small area first.
I really hope you enjoy those recipes! What do you think? How do you use coconut oil in your home?
Taken from my new book, Coconut Oil, published by Apple Press. Photographers: Lucy Parissi & Emma Gutteridge