Well what a lovely week it has been! After 5 weeks since Finley was born (yesterday was his due date!) we are finding our groove together. On Tuesday we went to a baby / breastfeeding cafe at the local leisure centre which was wonderful as the infant feeding coordinators and health visitors are there if you have any questions. They observed me feeding Finley and although I thought I was, it was great to be reassured I'm feeding him correctly and he has a good latch etc. It's also really starting to feel like autumn here, so when I found my last can of tinned pumpkin I decided to make my fave pumpkin porridge topped with almond butter and lots of cinnamon. Now I need to restock on the pumpkin again, a bit expensive but worth it I have to admit! I've bought mine online here before, but was chuffed to find a tin in Waitrose yesterday.
Eat
Chocolate cherry porridge topped with almond butter
Chocolate cherry green smoothie – spinach, frozen cherries, cocoa powder, vanilla sun warrior protein powder, kook coconut milk and Aduna green powder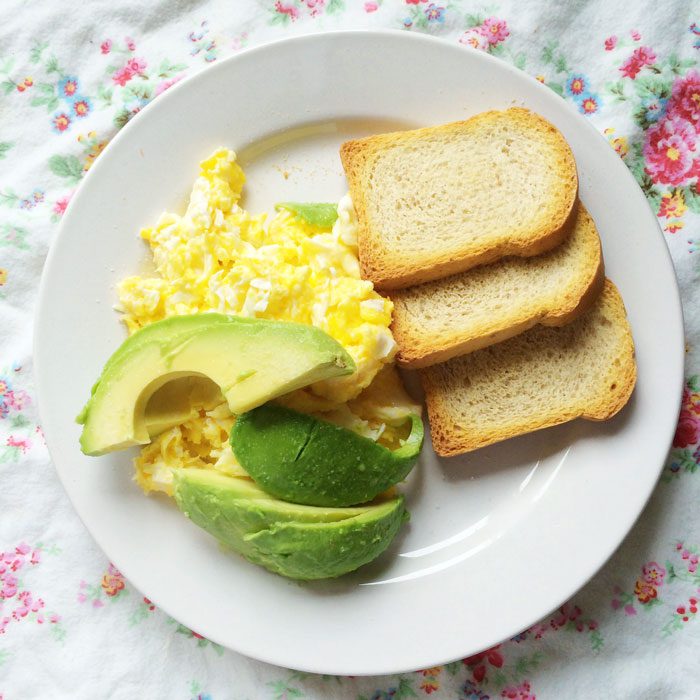 Scrambled eggs with avocado and organic spelt melba toasts
Home made vegetable and lentil soup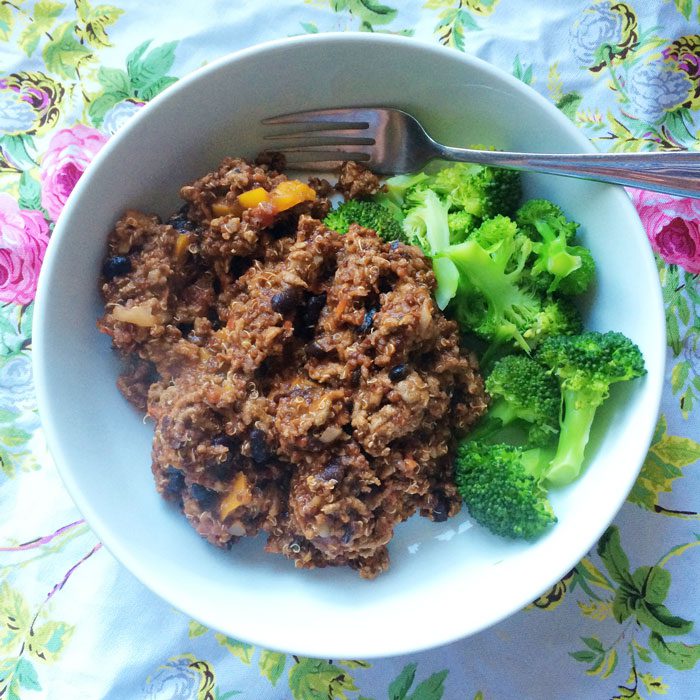 Quinoa, beef and black bean chilli with broccoli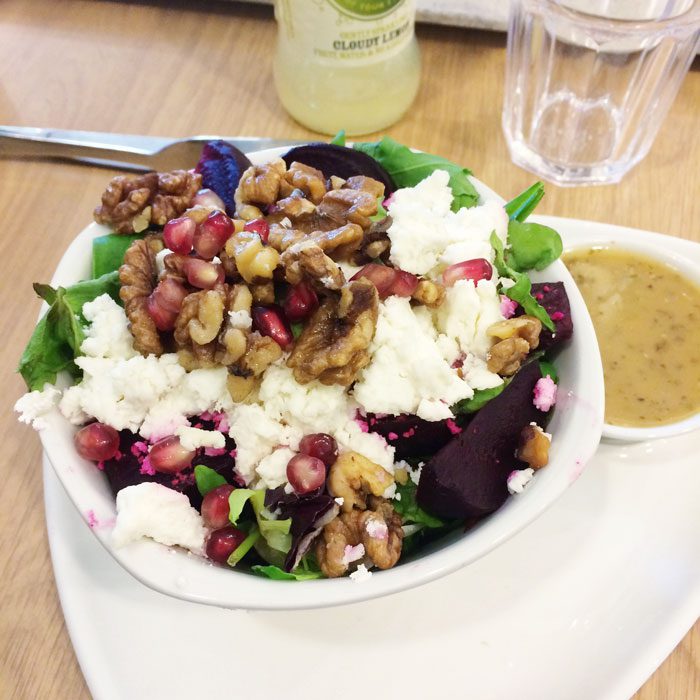 Debenhams cafe goats cheese, beetroot and walnut salad
It was great to be able to spend a little time on Sunday preparing some food for the week. I made a huge pan of 'fridge' soup, i.e. a soup made with all the random veggies from the fridge. I think I used onion, leeks, carrots, sweet potato, red lentils and spinach. It was delicious! I also made some cookies, recipe coming soon! I've also been on a chocolate cherry kick this week with porridge and smoothies. The quinoa, beef and black bean chilli was from my freezer stash and saved from when I was recipe testing for the book. On Wednesday I was out and about with my Mam and got that tasty salad from Debenhams cafe.
Move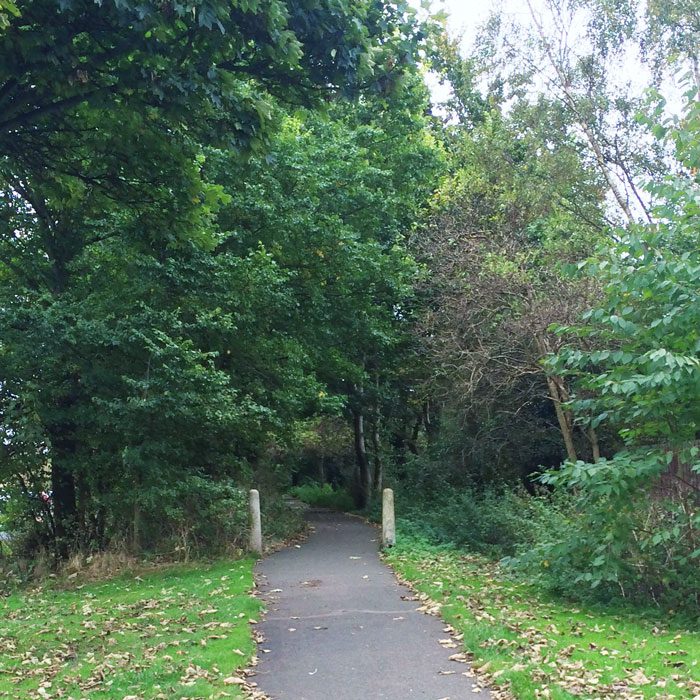 I did actually manage to venture out for a walk this week! I love seeing all the leaves starting to fall and change colour. As I'm now over 5 weeks post partum I'm going to try and introduce some light yoga next week which I'm really looking forward to.
Wear
Leather jacket: Warehouse, stripy nursing top: Mamas and Papas, skinny jeans: Dorothy Perkins, black flats: Primark
I've really been loving the nursing tops I bought last week. They might have been a little more expensive than usual, but worth it when you are feeding out in public. Still looking forward to an almighty shopping spree one day soon though!
Love
Well you guys did say you were happy to see more pics of Finley! He's going to forever be on my love list of course. This week he has been enjoying spending time in the wrap. He also seems to have found a kind of routine in terms of when he sleeps and when he is awake which makes things a lot easier for me bless him. He's such a good baby and as much as he is up during the night, he'll fall back asleep after a feed very easily. We had our outpatient appointment at the hospital this week which was quite intense. All is fine but we really have an uphill struggle on our hands until his op in terms of his weight gain. However, you would never guess there's anything wrong with him at the moment, such an adorable baby, although I am biased of course ;-) Also…
Phone calls with my best friend // meeting another nursing Mam in the mother room at the shops and being invited to the La Leche League Facebook group for our local area // freshly ground decaf coffee // painting my toenails for the first time in 5 weeks // homemade cookies // getting my e-update out // listening to Mumford and Sons // treating myself to a bunch of Quest Bars from Protein Picnmix // 14 fresh figs for £1 at the market // beautiful chai lattes
Link
Special announcement!
If you are signed up for my email updates you'll already know this, but I am super chuffed to let you know about a new project I've been working on…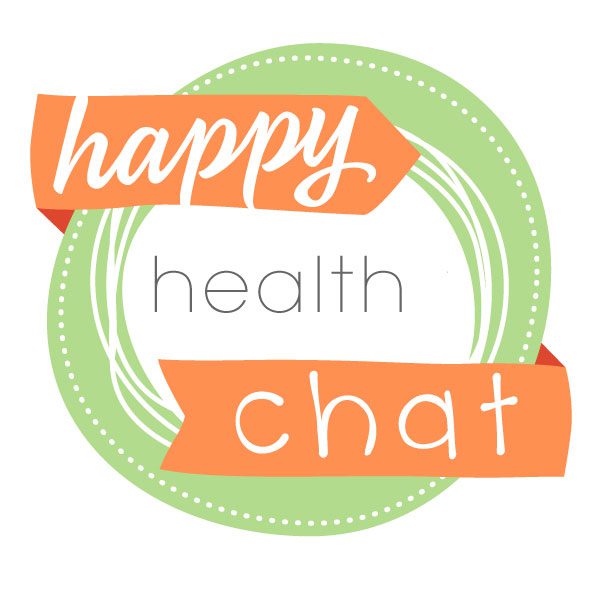 I'm bring out a podcast! I'm joining forces with the lovely Kezia from Supernaturally Healthy to chat about all things health and wellbeing related. Keep an eye on the blog this week for the first episode and a launch giveaway!
How has your week been? Have you tried tinned pumpkin puree before? Are you feeling the autumn vibes where you are?