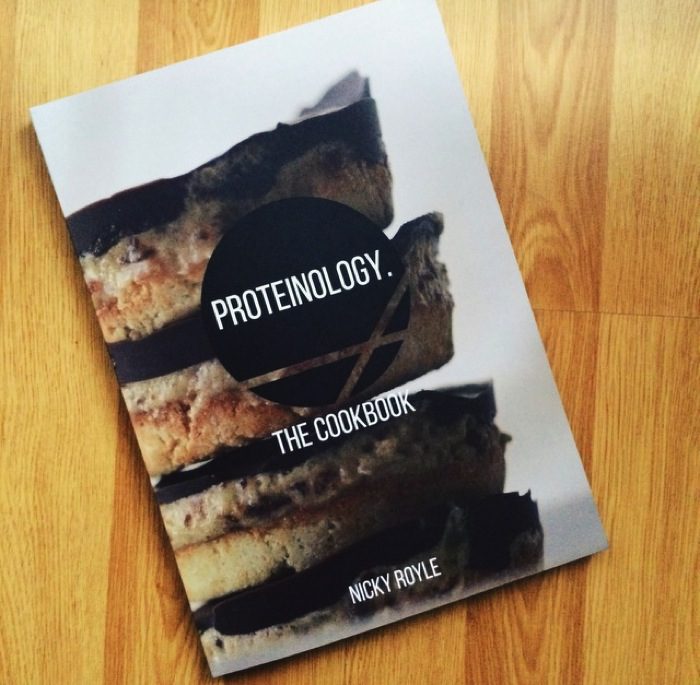 Nicky and I go back a long way, certainly by online standards! We connected via our blogs not long after I'd started blogging in 2010. Nicky was studying in Newcastle so I've also had the pleasure of meeting her a couple of times. We both have had difficult relationships with food in the past, Nicky has an incredibly inspiring story of overcoming an extremely severe eating disorder. It's amazing how she has fought that and become the fabulous woman she is today which includes setting up her wonderful Proteinology business. I love her company's philosophy of bringing nutrition to your sweet treats!
1. What led to you becoming so passionate about healthy living?
I had an eating disorder throughout my teens and when I finally got to university I was still really quite ill but determined not to be held back by my eating disorder. I decided I'd had enough of being ill after so long and finally had the chance to prove to all the professionals who didn't believe that I could ever recover, that I could and that I could do it all by myself. So I attempted to recover 'properly' for good. I started reading blogs (including Laura's!) and started up my own blog as I thought it would help with recording what I ate and the things that I was dealing with at the time. Obviously reading blogs gave me ideas for healthy meals and I got into the gym as bloggers tend to do. I also wanted to prove that you can absolutely recover whilst eating healthy meals as the way that I was fed in eating disorder clinics was appalling and still makes me angry today. No wonder people relapse again because they are taught nothing about nutrition and how to be healthy after they have recovered. It was the hardest thing I'd ever done but in my first two years of university I slowly recovered and now I've been recovered for two years.
2. How did you end up with an interest in protein and protein baking / sweet treats?
I started baking healthier things whilst at uni in my spare time as I was a vegan at the time so it was just easier to make my own. After a couple of years at uni I started weight lifting as I had started to get fed up of cardio and doing hours every week was really wearing me down with no results really. I knew that protein was good for supporting weight lifting for muscle growth so I started to incorporate it into my baking after being inspired by Protein Pow and other blogs and it went on from there. I love being able to have cakes and brownies and know that they are full of good nutrition and satisfy my sweet tooth (which is rather big!)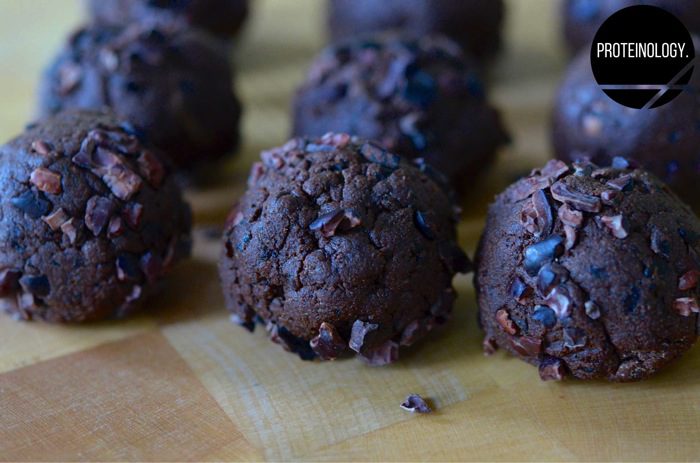 3. Why did you decide to start your own business?
I think I've always known that I wanted my own business. I remember saying to my Dad when I was really little that I wanted to be like him and have my own business…my Dad is my main inspiration in life so I'd love to be half the person he is! Even when I was growing up thinking about different careers like in Law and then going on to do Fashion at university, I knew that I still wanted a business at some point and when I finally found my real passion for protein baking and fitness, I knew it was what I wanted to do.
4. What tips would you give any budding entrepreneurs?
I'd say just don't give up on what you really enjoy and want to make happen. I've found that setting up a business is really hard and quite stressful because business is a massive risk. I've spent so much money and time starting up and I do sometimes have moments where I think, 'Should I be doing this?' because it is much easier to go and get a job and get paid a salary to do that job because there is no risk involved. But risks are what makes it rewarding and why the big entrepreneurs are so successful.
5. Being 'into protein' can sometimes bring out the opinions of others in the nutrition world. How do you handle comments, feedback and criticism about your approach and dietary choices?
Haha I can relate to this so much, especially being a female! I'm always happy to explain why protein is essential in our diet like for muscle building (or toning as women call it…), protein is more satiating than any other nutrient and it requires more energy to break down, both of these therefore proving that protein is great for fat loss. As soon as I say this, most people back down. And as far as healthy eating goes, I just really enjoy it, it makes me feel good and I have tones of energy and allow myself treats so it never feels like restriction.
6. What inspires your recipes?
More often than not, it's just my cravings made into real life! I tend to use things like nut butters, chocolate, cinnamon and marzipan flavours a lot because I just love those kinds of things. Also I love looking at 'food porn' accounts and pictures or even things I used to love as a child for inspiration of things to 'healthify'.
7. Any tips for readers that might be looking to increase their protein consumption?
I'd say for most people, they don't need to worry about adding protein powders if they don't want to. You can get enough protein through your diet by simply adding a portion of a high protein food to each meal as our modern diet is typically quite carb heavy. Add a portion of meat to each meal instantly increases the protein massively. And for veggies it can be more difficult but things like eggs, egg whites, greek yogurt, cottage cheese, quark are all fantastic sources. Vegans are the most difficult for a high protein diet but tofu is great and I'd probably suggest getting a vegan protein powder in that case if protein is low and make smoothies or bake or even add pea protein to dishes like curries.
Thanks Nicky! Make sure you head over to Proteinology and check out her blog for some amazing recipes.
Have you tried baking with protein powders before? What dessert would you love to see healthifed?