Happy March! Don't those cookies look good? I shared the recipe for these on Instagram and Facebook earlier in the week, just four healthy ingredients and take moments to make. Check out those pages to find the recipe! I first made these with one of my community groups on Tuesday, but I couldn't resist making another batch for myself! It's been a week where I've needed a cookie hit, it hasn't been bad, I've just felt a little out of sorts. You know I'm one for keeping it real too so confession time, after one particularly bad night of sleep with Fin I found myself eating Green and Blacks at 10am! Hey, it happens and it was the wake up call I needed to take some of my own advice, and to make sure I have some more appropriate snacks available! My meals have been pretty good though…
Eat
Protein pancakes with blueberries, tahini and choc shot sauce
Almond butter cup smoothie (1 banana, ice, almond butter and cocoa powder blended up)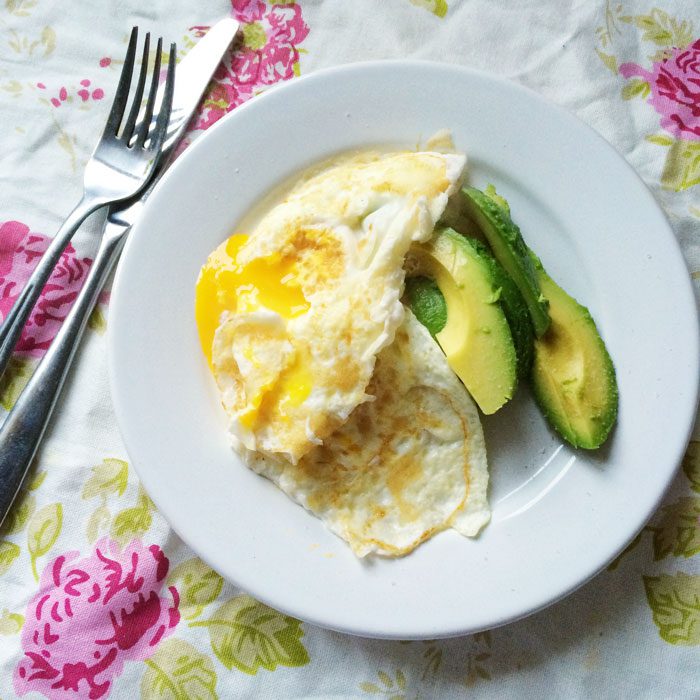 Fried eggs and avocado
Salad with chicken, hummus, beetroot and pumpkin seeds
Baked sweet potato with spinach and fried eggs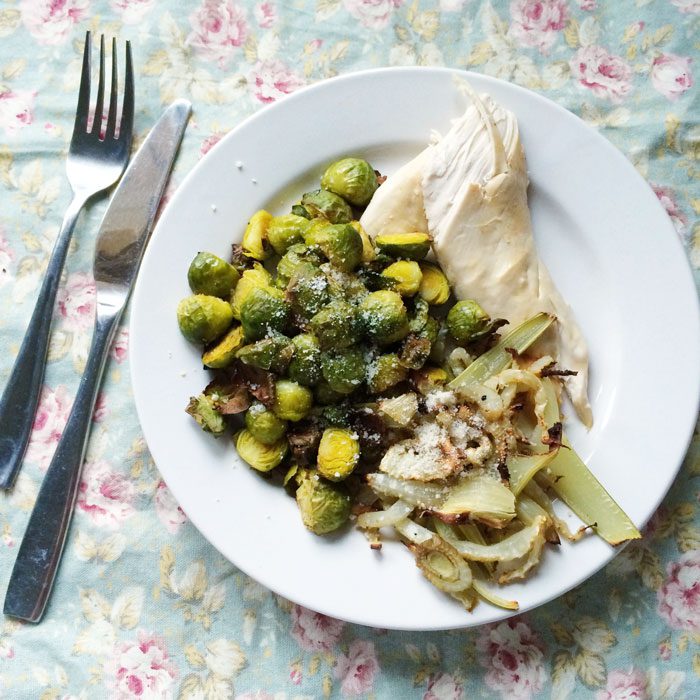 Roast chicken with roast fennel, roast sprouts and parmesan
My favourite M&S salad: Asian chicken and noodle, the dressing is amazing!
Harissa chickpea stew with avocado and feta
Chocolate gelatin gummies based on Cat's recipe
Some amazing organic oranges and honey from Spain, kindly sent by Naranjas Del Carmen. They taste fabulous and that honey is out of this world!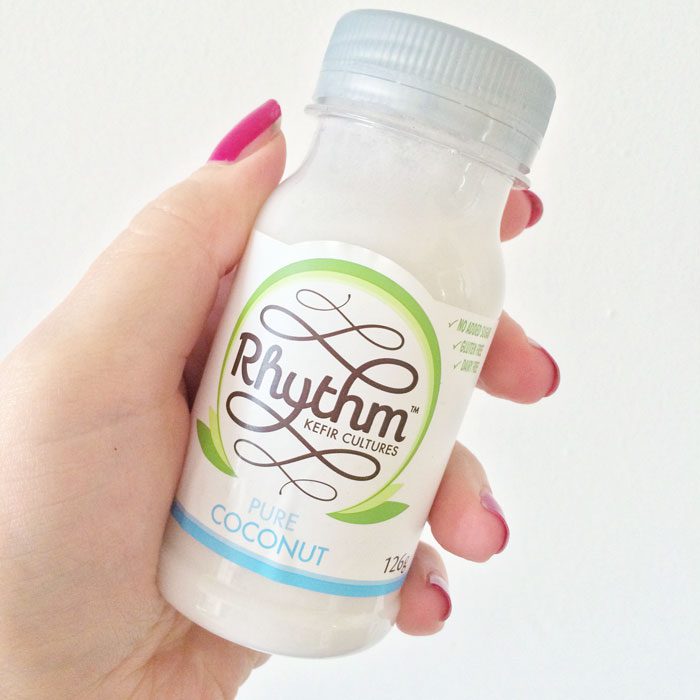 Love these! I found some Rhythm Coconut Kefir in Holland and Barrett yesterday. I'd previously reviewed these here so was happy to find them locally!
Move
Monday – 10 minute yoga on YouTube
Tuesday – Gym – 10 mins cross trainer, 10 mins step machine, 10 mins bike, weights and core exercises + 5 minute bedtime yoga
Wednesday – 45 minute walk + 5 min bedtime yoga
Thursday – 30 min walk + 5 min bedtime yoga
Friday – 2 hour walk + 5 min bedtime yoga
Saturday – 5 min bedtime yoga
Sunday – Davina 7 minute fit tone and burn and tone and scalp + new squat challenge!
This week I've been loving the walking. Now that the weather is a bit better and we are using the pushchair rather than the pram part of the travel system (which means Finley is more comfortable and enjoys it more, he hated the pram!) we can enjoy much longer walks. It's such a good way for me to get some activity in and we both enjoy it. I've also completed my yoga challenge and excitedly started the squat challenge! I hope a few of you are also going to join in this one, I think it's a really easy but effective challenge!
Wear
Denim shirt: Warehouse, striped vest: New Look, gold necklaces and ring: New Look, black leggings: H&M
Still so chuffed with my hair! I bought a new pair of jeans yesterday and I was pretty happy when I tried them on at home and found them to be on the loose side! I decided to keep them in the size I'd bought, but it's a good feeling to know that I'm losing a little weight :-)
Love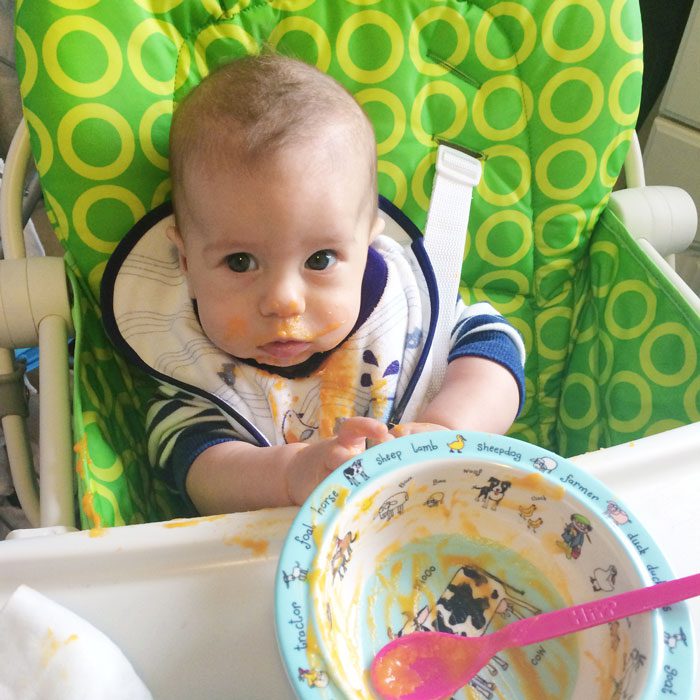 My little fella's half birthday! I can't believe he is now 6 months old. He's been eating up his organic carrot mash like a champ and when I weighed him this week he gained almost half a pound which is great. As I mentioned earlier in the week, we had decided to give him some formula, but we'd only got round to giving him one bottle, so it's good to know the gain is not down to the formula but more so the weaning. He's gone up a clothing size, which meant I've been enjoying buying him some new outfits too. He also had his settling in visit at nursery ready for a full day on Monday. The visit went well, but I'm so nervous for Monday! Also…
My sister coming over for a cuppa // catching up with my parents and nephews over a coffee at the shops // Skype chats with Jemma and Aiden and my friend Helen and her LO // painting my nails // organising my Dropbox // planning an awesome March // a flat viewing scheduled for next week (please Universe let them buy our flat!) // watching Silver Linings Playbook // Costa Flat Whites // March! Spring is here :-)
Link
So Grains as Mains is released tomorrow! Pop back here then for some exclusive free recipes from the book :-)
How has your week been? Are you up for the squat challenge? Do you have any healthy living confessions to share?