Flowers to pick me up after my car needed to be fixed!
Hey everyone, I hope you've had a great week and are enjoying your Sunday! How are you feeling with the clocks going forward? I'm just focusing on Easter weekend coming up and the extra time I'll have with James and Finley and hopefully some more sleep! It's been a busy, busy week. Mostly good, but Finley has been loaded with cold, and yesterday the exhaust decided to fall off my car. Whoop. I did get it fixed easily and quickly. I'm taking it as a sign from the universe to take better care of my car!
Eat
Smoothie bowl with cherries, kale, cacao powder, chocolate sun warrior and coconut milk topped with fresh raspberries, almond butter, seeds and choc shot sauce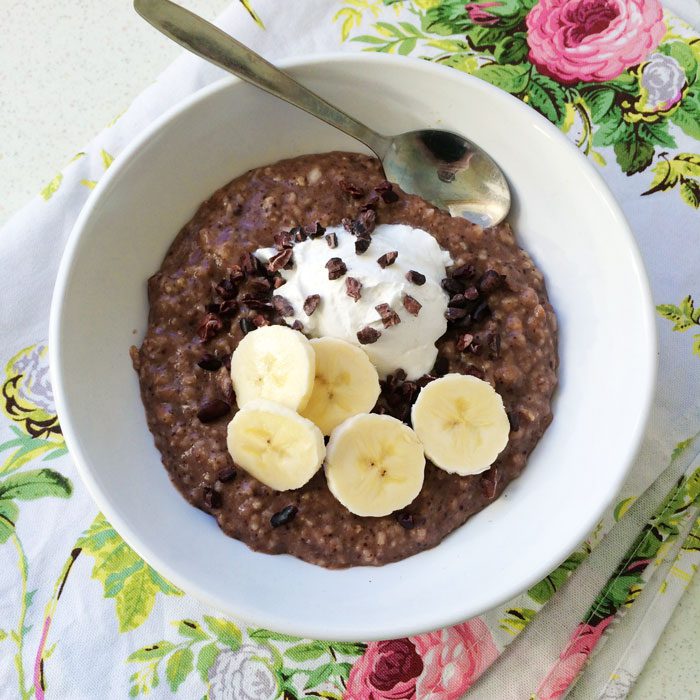 Chocolate oats topped with banana, coyo coconut yoghurt and cacao nibs
Vanilla oats topped with coconut oil roasted plum puree, almond butter and seeds
Home made plantain muffins topped with avocado
Salad with quinoa, lentils, beetroot and feta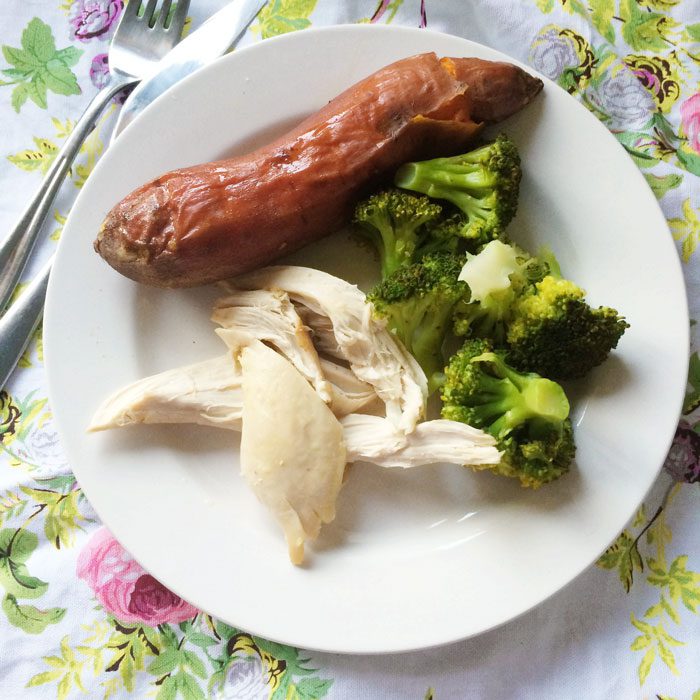 Roast organic chicken, roast sweet potato and broccoli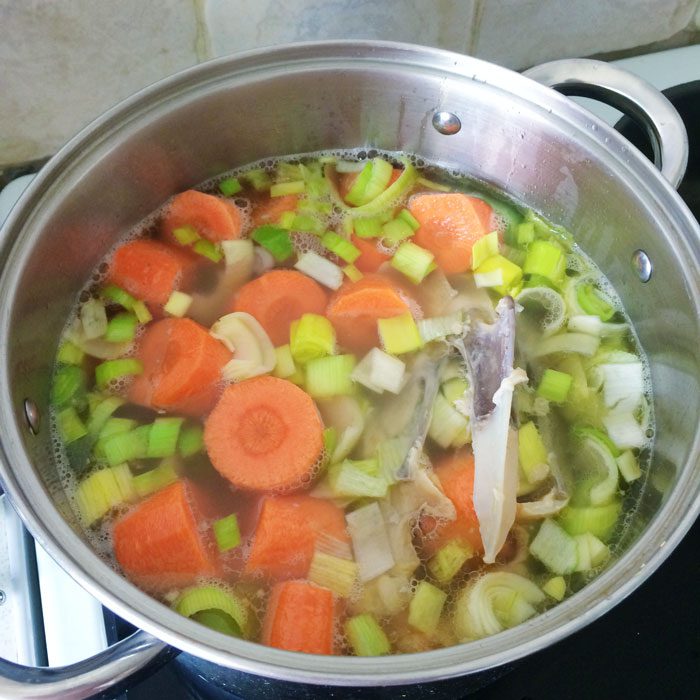 Making chicken bone broth! I blended up the carrots and leek with some chicken meat for Finley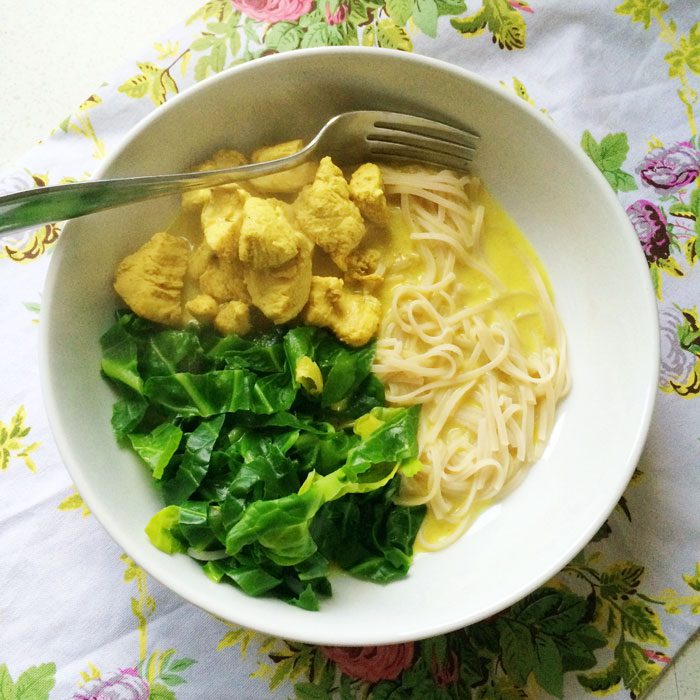 Coconut chicken curry with brown rice noodles and steamed spring cabbage
Goodies from Pret, the chocolate almond shake was the bomb!
Move
Monday – 20 minute power walk, gym: 10 minutes step machine, 20 minutes weights, 5 minutes core
Tuesday – 15 minute morning yoga via You Tube
Wednesday – 1.5 hour walk
Thursday – Davina Fit in 15 Cardio, 10 minutes yoga stretching
Friday – 1 hour walk
Saturday – 20 minute walk
Sunday – Rest
+ squat challenge!
Another pretty good week of workouts, unfortunately the weather was horrid on Thursday morning so I didn't run. I'm perfectly happy with the fact that I'm a fair weather runner!
Wear
Back pack: ASOS // Army style jacket: Next // Scarf: Vero Moda // Black tee: ASOS // Jeans: Mango
I'm a little happier with my wardrobe now that I have those basics from ASOS. I just wish the weather would improve, I'm ready for it to be warmer and brighter now! This week I've really been loving my
back pack
which I also ordered from ASOS last week. It's so handy when I'm wearing Finley and I can fit all his stuff in it too.
Love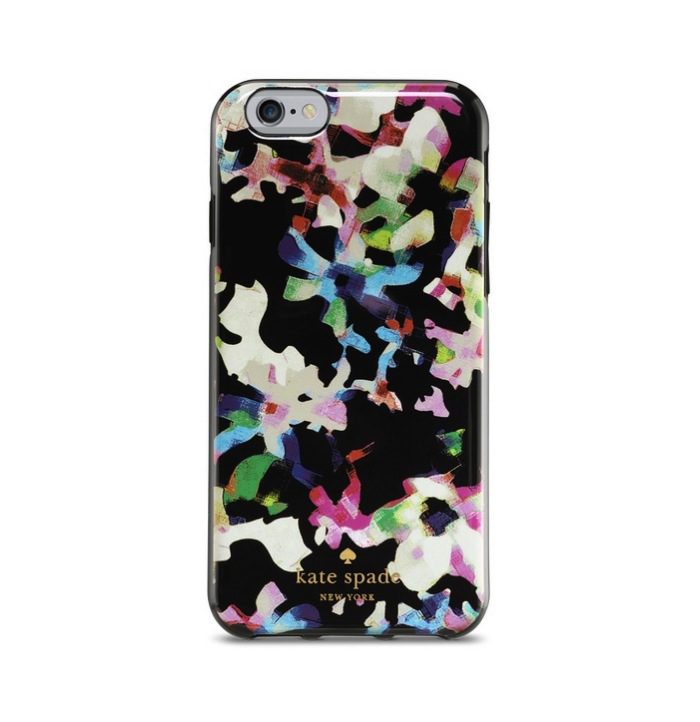 I upgraded to an iPhone 6 with a shit tonne of capacity. I bought my iPhone 5S last year and it was doing my head in as I constantly ran out of space. Since I had Finley I've found that I use my phone more and more for everything, so upgrading it is so worth it. I traded in my old phone and my iPad for this, and got this pretty Kate Spade case to go with it. I can't wait to go crazy with some new apps! I love it when I upgrade something truly useful in my life! Also…
My amazing mama friends + coffee and playdates with them. They are so supportive too :-) // getting this blog properly mobile responsive // the Balanced app – this is going to change my life! // some great sessions with my clients and a great call with my mentor // writing my latest newsletter // working on my e course (you are going to love it!) // Finley looking so adorable in denim and stripes
Link
How has you week been? How have you found the clock change? What are your favourite smart phone apps – give me your recommendations!

Enjoy this? Get me in your inbox! >>>
[mc4wp_form]