Happy Sunday! This week has definitely been a mixed bag for me. Subscribers to my newsletter will know I've been feeling a bit poorly and run down this week, although thankfully I feel much better now after some rest. A couple of days of not much moving has been helpful, although I still enjoy walking Finley to nursery especially when we have pretty blossoms to look at in the early morning sunshine.
Eat
Overnight oats with chia seeds and almond milk topped with mango and coyo coconut yoghurt
Green smoothie with spinach, apple and banana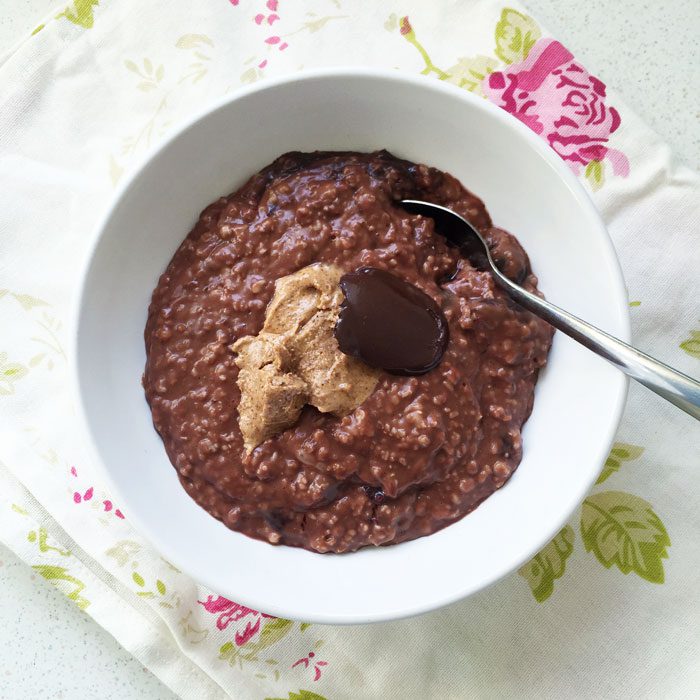 Choc cherry oats with almond butter and amazing chocolate spread with olive oil!
Gluten free pancakes with almond butter and (not very tasty) strawberries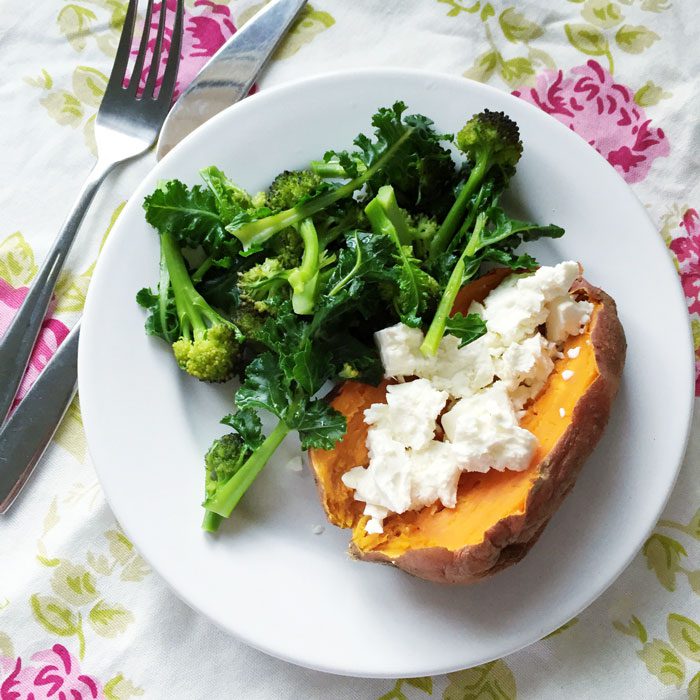 Sweet potato with feta and purple sprouting broccoli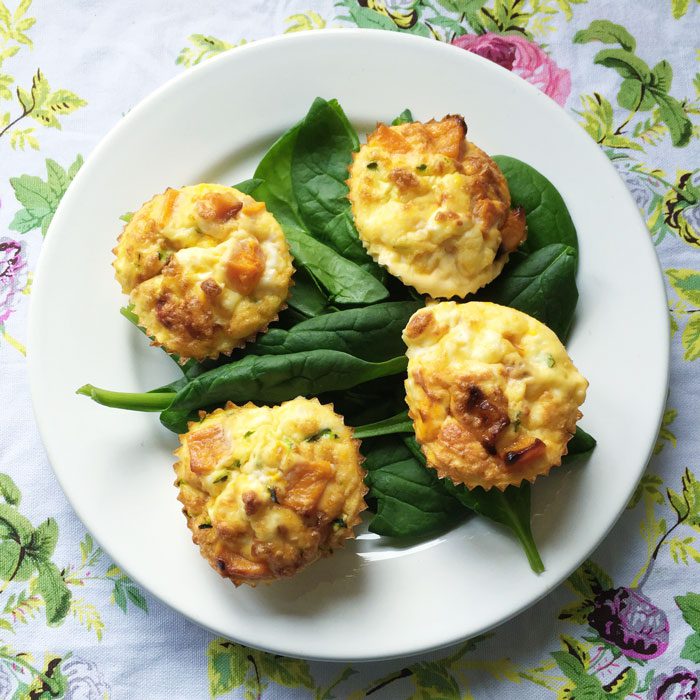 Butternut squash, feta and courgette egg muffins with spinach
Wild salmon with new potatoes, butter and broccoli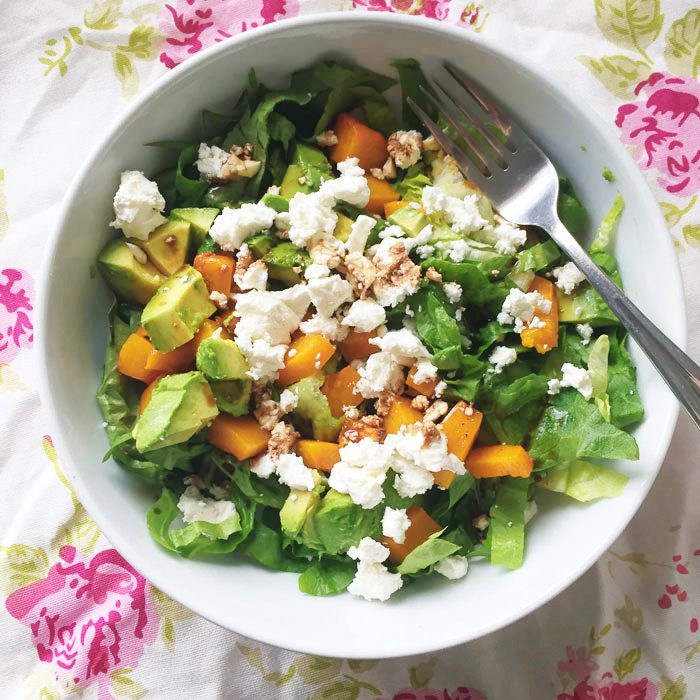 Salad with butternut squash, feta and avocado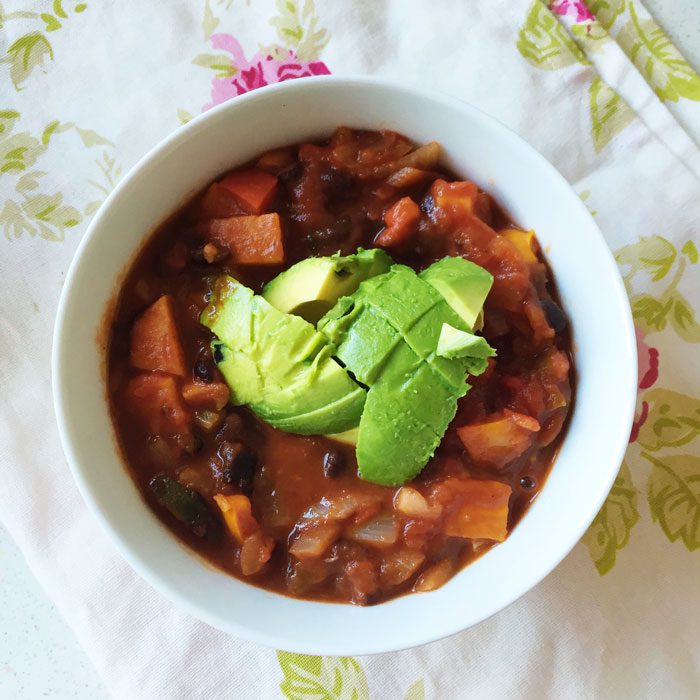 Chilli with sweet potato and black beans topped with avocado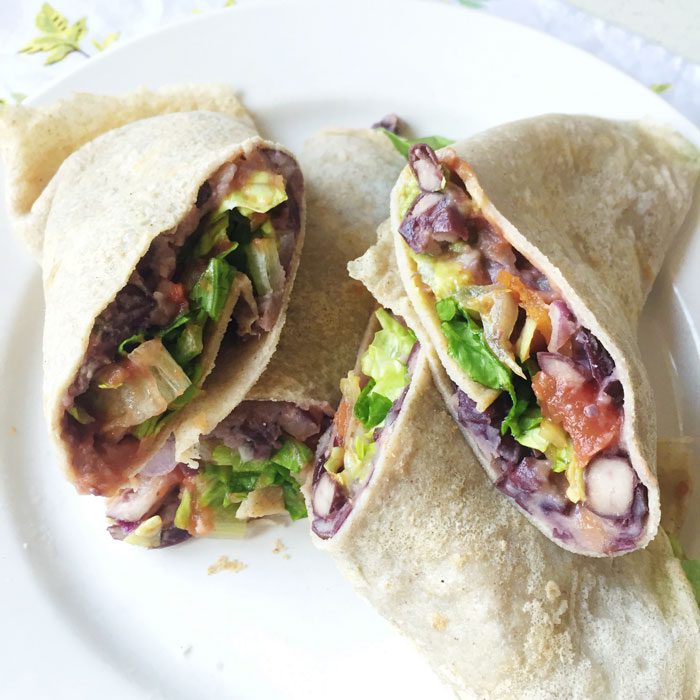 Buckwheat wraps with home made refried beans, lettuce, avocado and salsa
I've been on a bit of a Mexican food kick this week. Those buckwheat wraps were so good! Chilli is always one of my favourite meals when I have a bit of a cold, I added some home made chicken bone broth into the mix for extra cold fighting properties too!
Move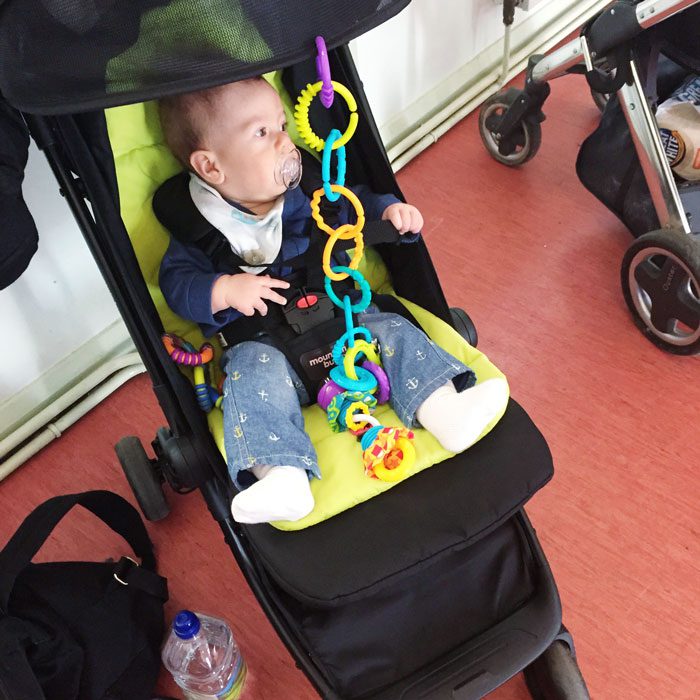 Finley watching us at metafit!
Monday – 25 minute walk
Tuesday – rest
Wednesday – Metafit class + 1 hour walk
Thursday – 10 minutes yoga + 25 minute walk
Friday – Metafit class + 1 hour walk
Saturday + Sunday – Rest
I started to feel a little better on Wednesday or pushed myself to go to Metafit class. Thursday I felt yuck again so skipped my planned run for some yoga, and then on Friday I was feeling much better so went to Metafit again. I did probably push myself to go as classes are off next week and I love them so much! This weekend I decided not to run and to try and just recuperate fully. I've found a really good looking beginners half marathon plan which I can start at the back end of May, so I feel much calmer about my recent lack of running!
Wear
I wore this yesterday for going to the cinema, a snap shot if you will! I bought those boots and the (maternity) cream coat from H&M in Brighton last year when we got caught in the horrid weather and they turned out to be great buys. Worn along with some leggings, the stripy dress I shared last week and my trusty back pack and I was sorted.
Love
I received an amazing box full of Sanctuary Spa products as a welcome to the their blog team! I took some time out while Finley was at nursery to have a lovely bath and use some of these goodies. It feels like forever since I've had the time to enjoy a relaxing bath! Also…
James buying me The Staves and Laura Marling's new albums // going to see Avengers movie which was AWESOME!! // general awesomeness of the Fabulous YOU course launch // iced lattes // sunshine // Finley finally sitting up without losing his balance
Link
So yep, I have been feeling a bit sorry for myself this week, but I am feeling much better. Just a little reminder for me to make sure I get more rest I think!
How has your week been? What have you been loving this week? What are your favourite foods when feeling under the weather?

Enjoy this? Get me in your inbox! >>>
[mc4wp_form]