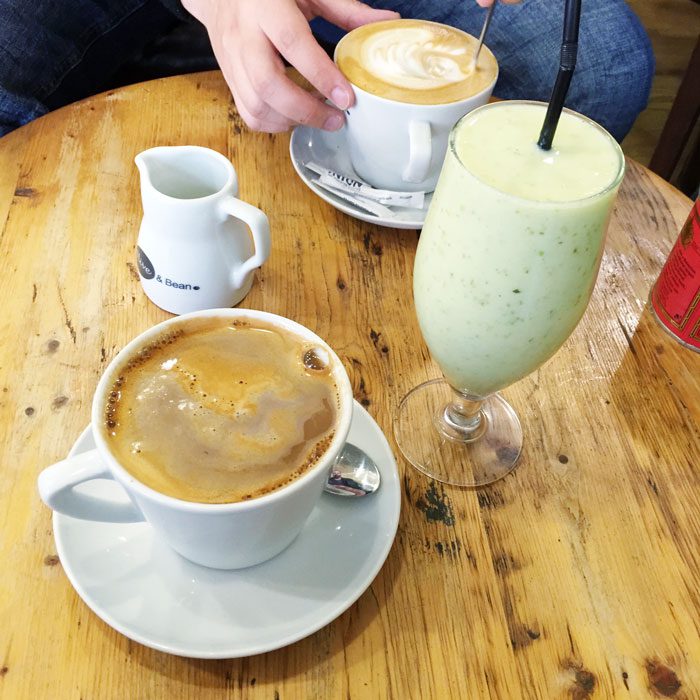 Hey everyone, hope you are having a wonderful Sunday! It looks like it's going to be a nice bank holiday in the UK tomorrow too. This week has been crazy busy for me, whenever I get back from a holiday I'm catching up, and with an added trip down to London in the middle (more on that in a sec) I feel more than ready for a relaxed bank holiday! Yesterday James and I headed to Newcastle and of course we had to pop to Olive and Bean. I'd already had eggs and avo for breakfast so went for the pear and avocado smoothie, yum!
Eat
Overnight oats with strawberries
Eggs fried in coconut oil with avocado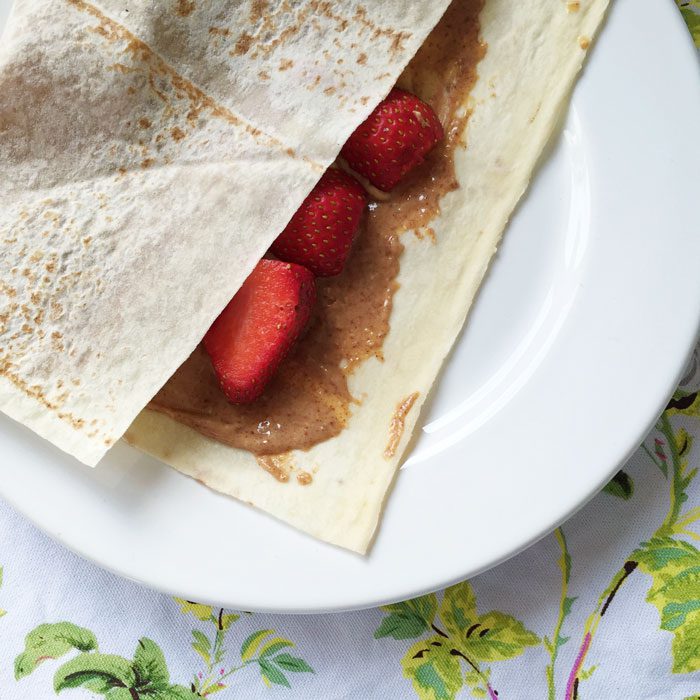 Corn Mountain Bread wrap with peanut butter and strawberries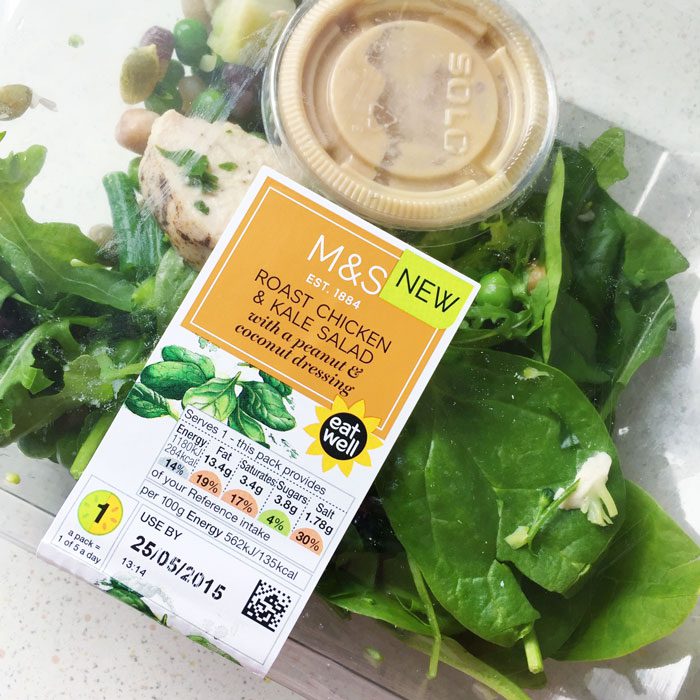 M&S roast chicken and kale salad with peanut dressing
Roast chicken, avocado and olive salad with apple cider vinegar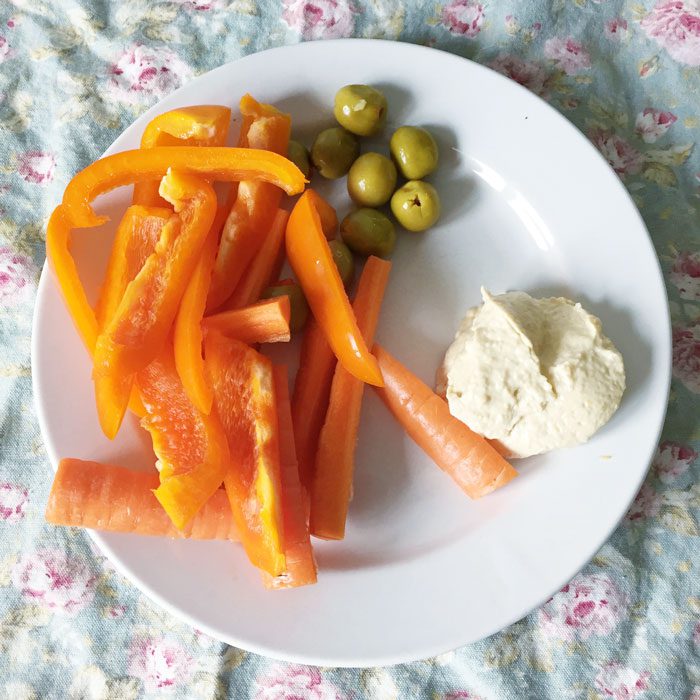 Hummus with carrots, peppers and olives
Chocolate cherry smoothie with spinach, frozen cherries, chocolate protein powder, maca, matcha and coconut water
Chicken korma with steamed veggies
Leon chicken and quinoa salad and a green shake (which was nasty!)
The reduction in sugary sweet foods has been going well. I did treat myself to a post presentation frappe, and eat a small slice of cake on Wednesday, but that's been about it :-)
Move
Post metafit selfie!
Not a great week workout wise, all I managed to fit in was a metafit class and a long walk on Friday. Next week I start a training plan for the Great North Run so I'm not beating myself up on having a more relaxed week as I know things will be getting a lot more active over the coming 16 weeks!
Wear
Mama: gold sandals: Primark, trousers: New Look, t-shirt: Zara, necklace: Present in Brighton. Baba: Denim shirt, blue chinos, nautical bib and t-shirt all H&M, shoes: mini club at Boots
I bought those pants in Brighton and love them, such a nice relaxed fit and they go well with loads in my wardrobe. I've also been wearing that necklace non stop!
Love
As some of you might have read in my newsletter this week, I was down in London to give a presentation to some big brands on healthy eating. It was a fab day, I travelled down on the train (upgraded to first class for just £10!) and my presentation went down very well so I was chuffed. Although I do get nervous, I love public speaking, especially when I'm so passionate about the subject! Also…
Getting my teeth cleaned at the dentist // stay and play at Finley's nursery // enjoying an iced coffee with my mama friends // chocolate avocado mousse // listening to Lady Gaga // the last two episodes of Arrow // new make up
Link
Other than tomorrow (when I plan to enjoy a BBQ with the fam and some yoga with Jo) next week looks like another crazy one as we are getting a new bathroom fitted along with several other bits of work in the flat. I'm not particularly looking forward to the mess, but can't wait for the results, even if they are just so we can sell the place!
How has your week been? What do you have planned for the bank holiday? Do you like public speaking?

Enjoy this? Get me in your inbox! >>>
[mc4wp_form]