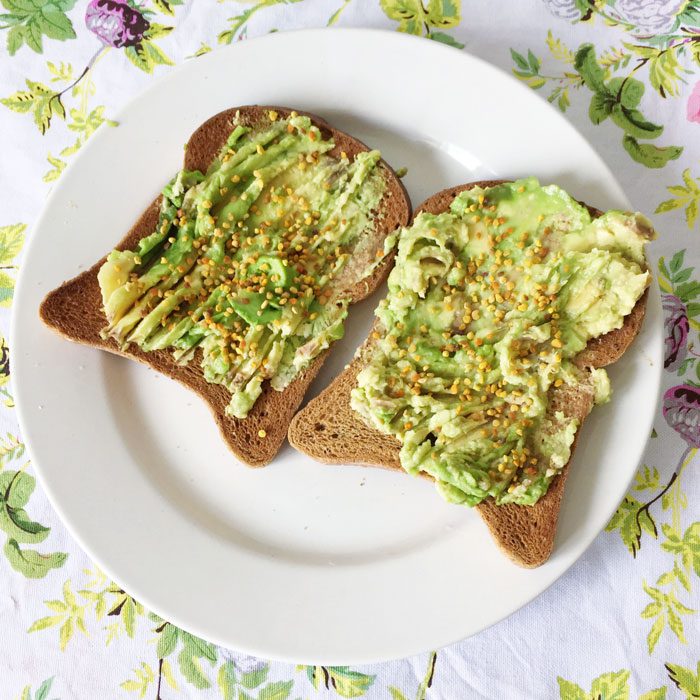 What has happened to the weather today? It's bucketing down and grey outside my window this morning! How is your Sunday going? I'll be spending the rest of mine sorting this flat out, this week we've been having renovations done to our bathroom and kitchen so the place has been upside down. We stayed with my parents for a couple of days to avoid some of the mess but I don't think it made a huge amount of difference. Eats and exercise have definitely been affected by it all, I can't wait to have a fully working kitchen that isn't covered in saw dust again! Really simple meals like avocado on toast have been common place for me this week, as well as…
Eat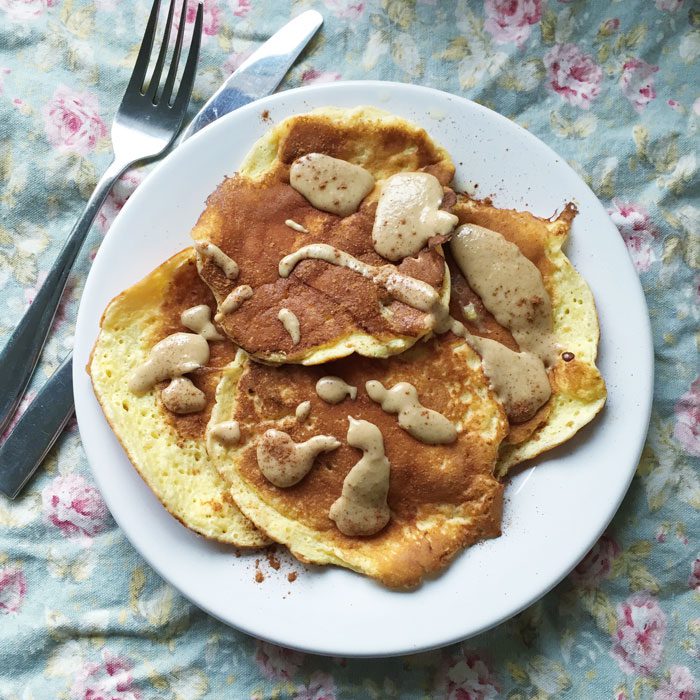 Simple protein pancakes with tahini and cinnamon
My mint choc chip green smoothie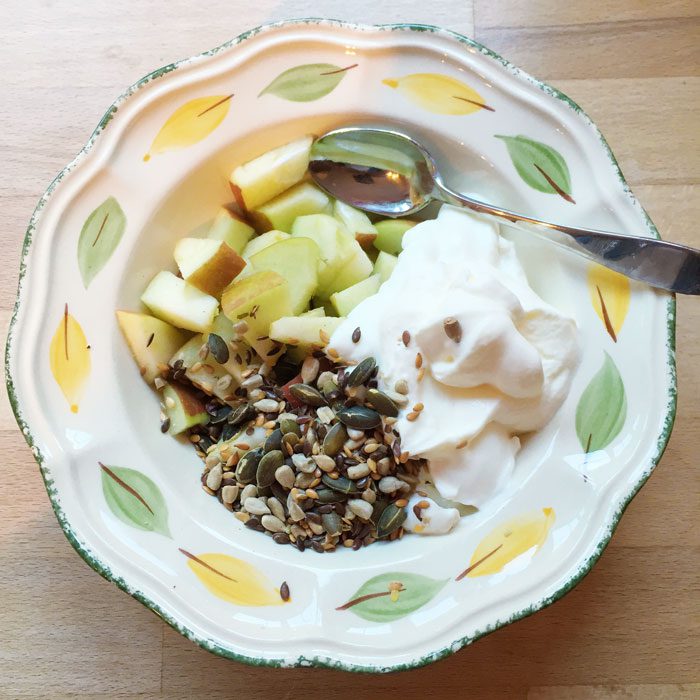 Skyr yoghurt with apple and seeds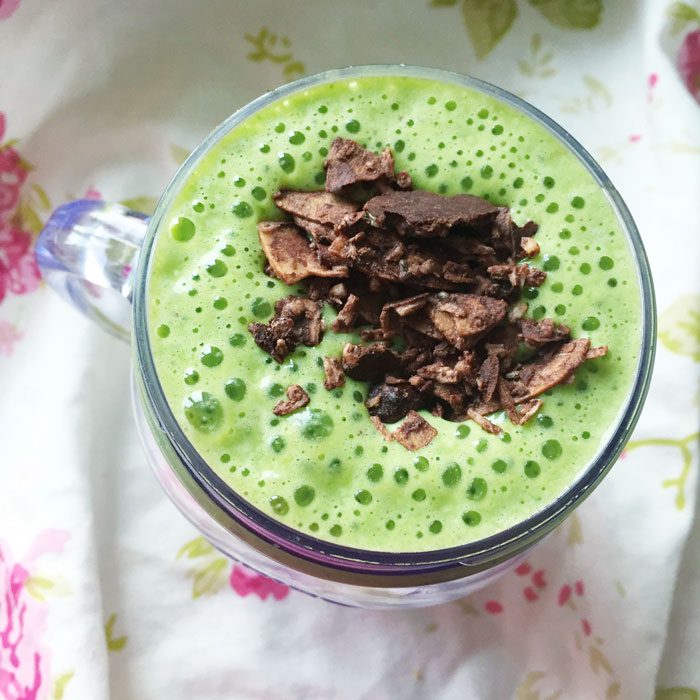 Green smoothie with nectarine topped with I Quit Sugar Cacao Coconut granola
More of that delicious granola with coconut milk
Corn wraps baked until crispy with mashed avocado and salsa
BOL quinoa and squash pot
Tandoori chicken with saag aloo from the takeaway!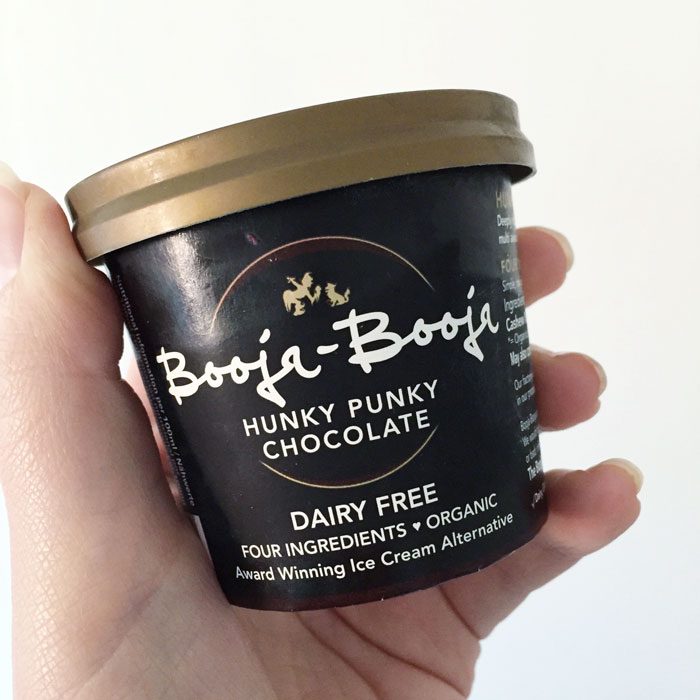 Booja Booja Hunky Punky Chocolate Ice cream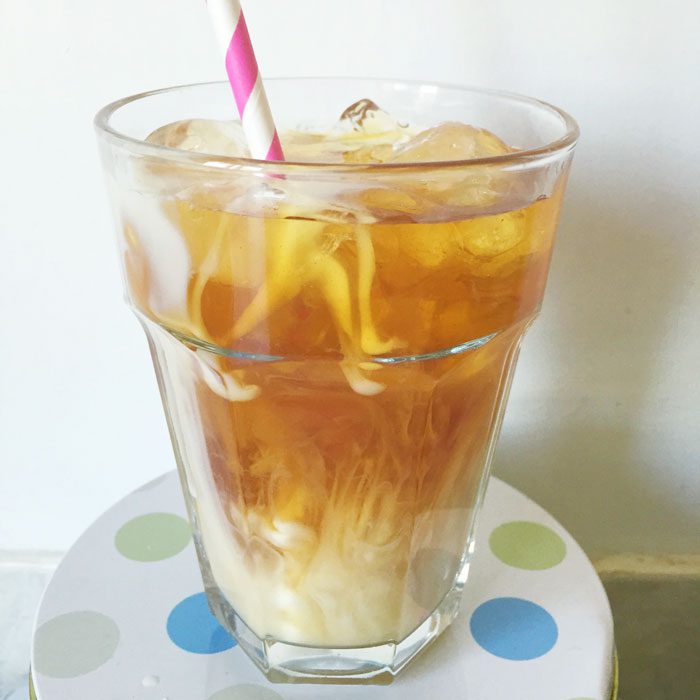 Iced chai latte
With the upheaval of the work being done in the flat, my eats have been a bit all over. I'm glad that I made a big batch of cacao coconut granola from I Quit Sugar as I've been snacking away on that most of the week. I even indulged in a takeaway on Friday night which was when we had no access to the kitchen! Un-pictured is a couple of M&S salads that have been had for lunch too.
Move

Monday – 2 mile run, 2 hour yoga workshop
Tuesday – rest
Wednesday – rest
Thursday – 2 mile run (on treadmill at the gym!)
Friday – rest
Saturday – lots of cleaning and carrying things!
Sunday – lots of cleaning
Metafit was cancelled this week (boo hoo!) but I did start the week with my new half marathon plan and a very slow 2 miles. I have so much to say about running at the moment, I think I have a blog post brewing on that! This week was the last week of my gym membership and as it turned out I was actually glad of it as I was able to use their showers while mine was out of action and get a cheeky 2 miles in on their treadmill to save me some time. I was due a run today, but I am giving myself some slack with everything I've had on this week.
Wear
I've been in baggy jeans with unwashed hair most of the week, so instead of sharing that here is what is top of my current what list, Uashmama Metallic Cross Body Bag from The Future Kept. I am crazy about metallic stuff at the moment and have a metallic purse and make up bag, so of course this is a must for the collection!
Love
photo credit: Happy Yoga Newcastle
On bank holiday Monday I headed to the opening of Happy Yoga Newcastle brand new city centre studio to enjoy a 2 hour yoga workshop which was held for donation only to raise funds for people affected by the earthquake in Nepal. It ended with an amazing 'gong bath' – basically we all laid back wrapped in blankets while beautiful gongs were played. It was a magical experience, you really felt the vibrations of the gongs coming into your body. It was just the most lovely 2 hours I've had by myself in a while. Jo is such a great yoga teacher and her new fairy lit studio is an incredible space. I even bumped into another mama I'd met when we did hypnobirthing last year and after we got chatting in more detail this time we realised how much we had in common so vowed to meet up again soon. Yoga, relaxation, gongs and new friends, what more could I ask for! Also…
Beautiful fresh flowers from the guys at Razor // a wonderful live Google Hangout with my Fabulous YOU ladies! // giving myself time to rest // getting the Justgiving page for Team Finley set up // knowing that I'll have a lovely kitchen and bathroom very soon (which will hopefully help our flat sell!) // June literally round the corner // Ikea and getting some new storage solutions (be gone toys in my living room!)
Link
I'm glad there's been so much to love this week as to be honest it has been very challenging living in total chaos. I also had a horrible migraine on Thursday that I thought was going to become yet another nasty cold, but I think that making myself rest on Friday, with lots of Finley cuddles (albeit we were sitting in amongst total mess) emergen-c, coconut water, lemon and ginger and I've managed to avoid it. Today is going to be very busy as I attempt to clean and sort the kitchen. The workman is back today to finish off a few things but then we are done! *deep breath*
How has your week been? Have you ever had to manage while renovations were being done in your house? How did you cope? Have you ever had a gong bath?

Enjoy this? Get me in your inbox! >>>
[mc4wp_form]