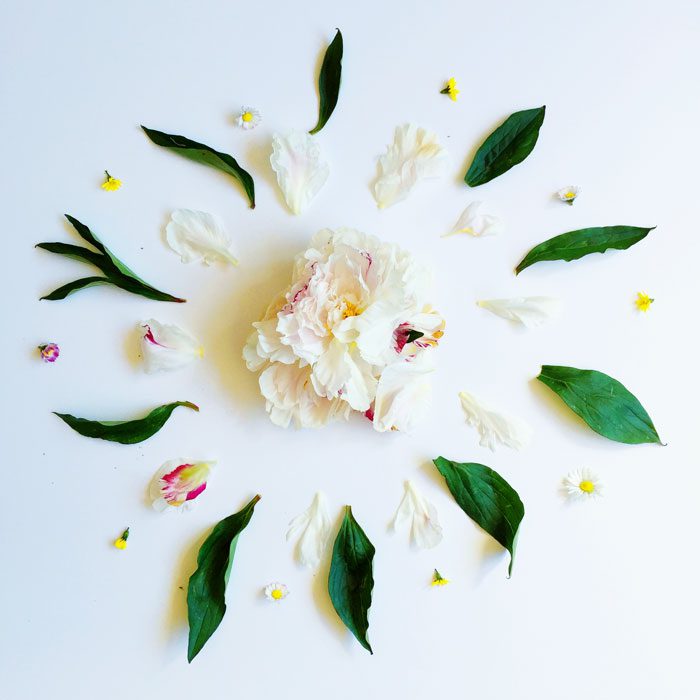 Hey lovelies, hope you are having an amazing Sunday! I hear there's a heat wave on the way for next week, so perhaps summer is really on it's way! Last weekend I enjoyed making a floral mid summer mandala, I felt like a kid again playing with daisies and flowers from the fields near our flat. This week has been a mostly good for me, the only negative thing has been poor Finley having a tummy bug (meaning I have been covered in vomit most days and nights!) However the good things have most definitely outweighed that! I went to view a house and it is pretty much perfect. We will be buying it (my manifesting approach talking!), we even have someone viewing our flat next week!
Eat
Feta and lentil salad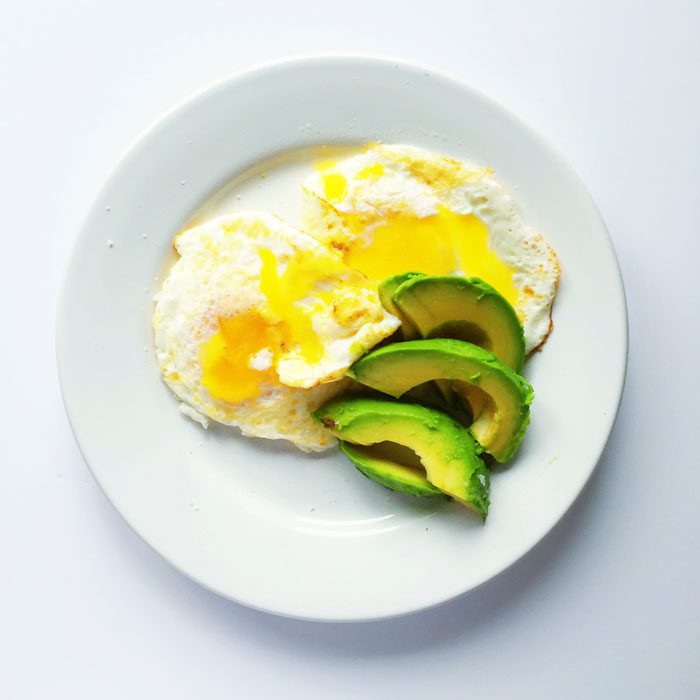 Fried eggs and avocado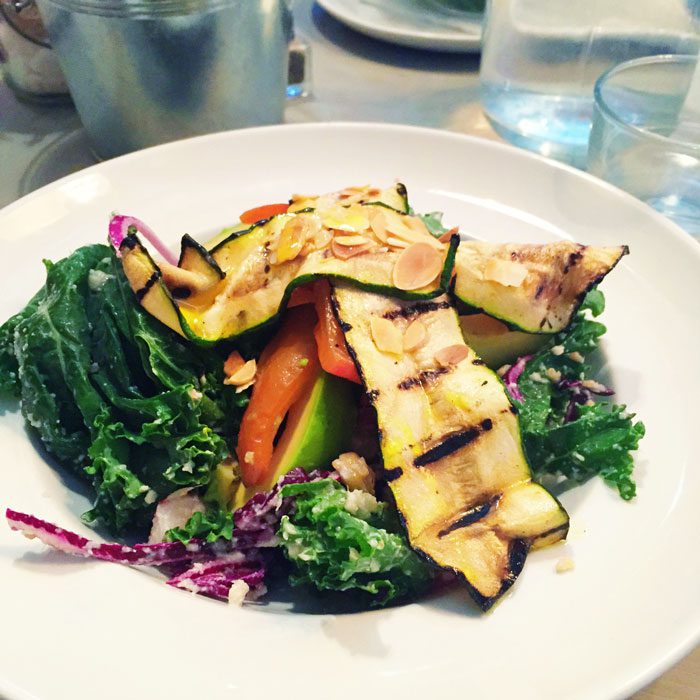 Kale salad from Bills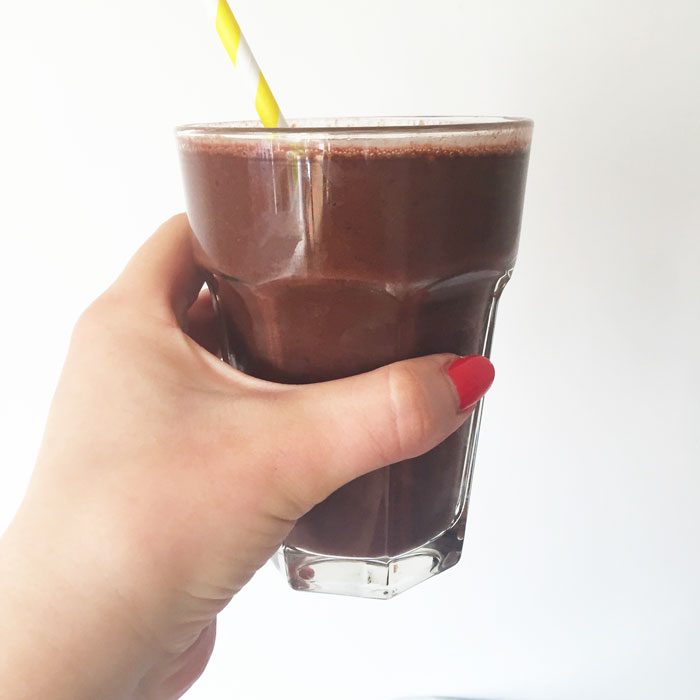 Chocolate cherry green smoothie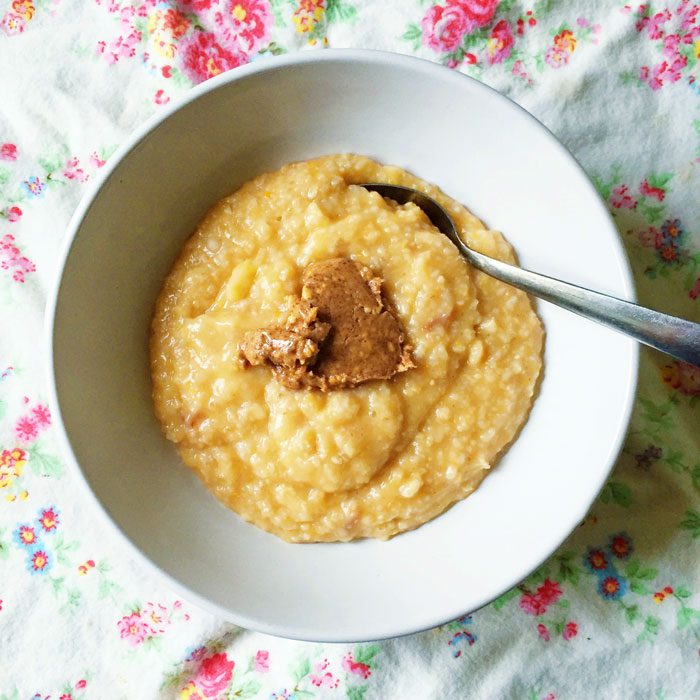 Porridge with roasted stone fruit puree mixed in and topped with peanut butter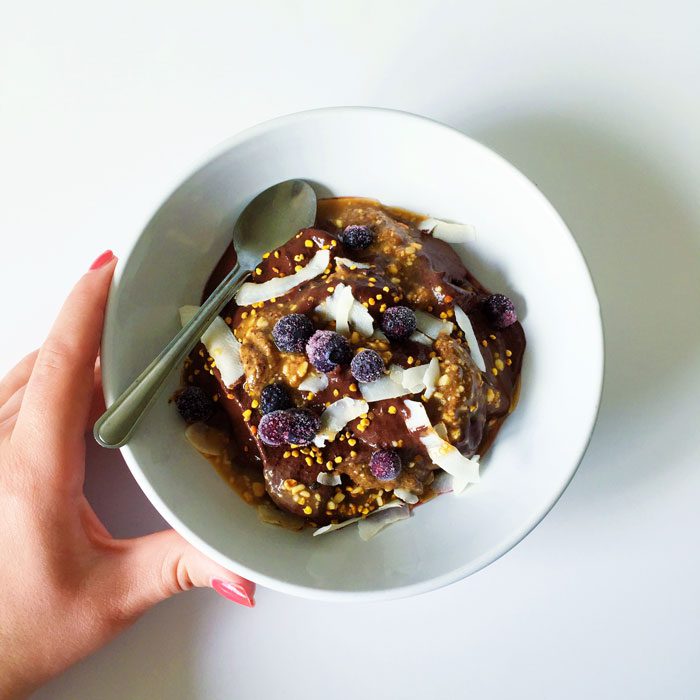 Choc cherry smoothie bowl topped with nut butter, coconut, bee pollen and frozen blueberries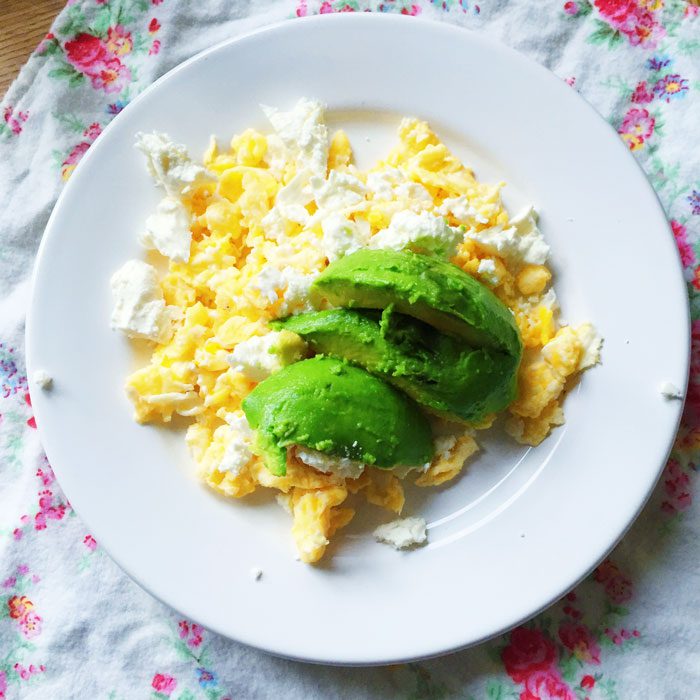 Scrambled eggs with feta and avocado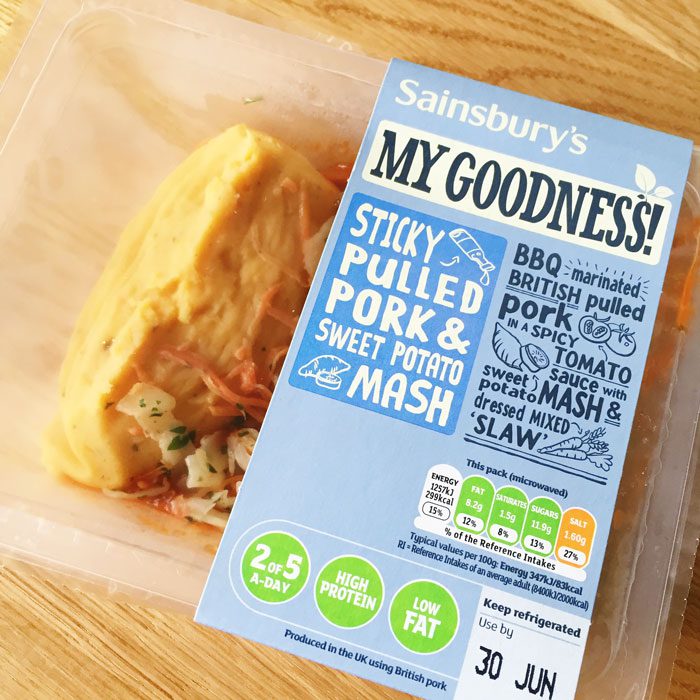 My Goodness Pulled Pork and Sweet Potato Mash meal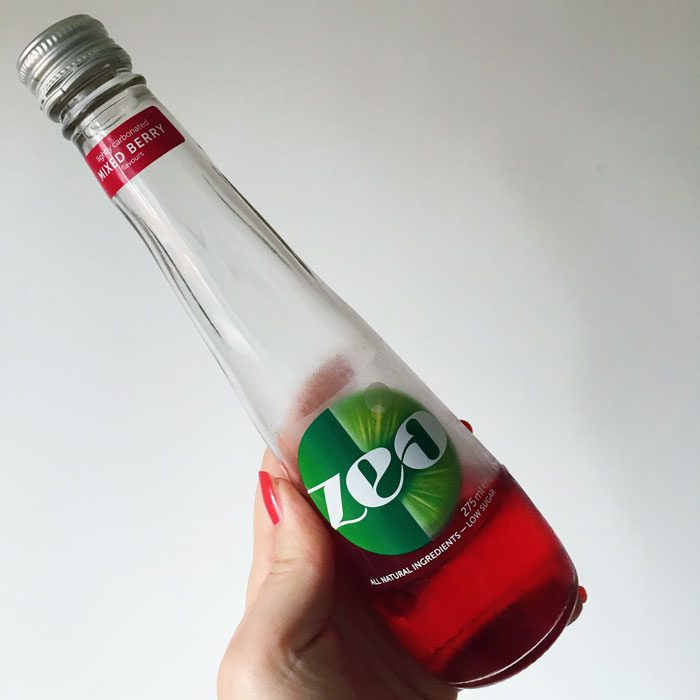 Zeo mixed berry drink
I've felt so disorganised with food this week I've ended up living on Kirsty's and My Goodness meals, eggs with avocado and cherry green smoothies (always made with spinach, frozen cherries, PurePharma PR3 chocolate protein powder, raw cacao powder, mac powder, Lean Greens powder, a little coconut oil then almond milk or coconut water), I must have had 5 or 6 of them this week! I guess it could be far worse. That kale salad from Bill's was delicious. I had the pleasure of meeting Bexx from Steak and Barbells and we met in the new (to me at least) Bill's in Durham. It's certainly going to be my favourite place in Durham now! I've also enjoyed a few refreshing Zeo drinks I was kindly sent. I've written for the Zeo website a few times over the last couple of years, they are delish!
Move
Monday – 15 minute yoga
Tuesday – Rest
Wednesday – HIIT like a girl workout from Fitness Blender
Thursday – Short run + yoga
Friday – Rest
Saturday – Rest
Sunday – 3 mile run (planned!)
So last week I was really chuffed with my 4 mile run. I know that the weather is crap this morning so I'm only planning a shorter run with the aim of upping things next week. James and I are registered for the Great North 10K next Sunday, however my parents can no longer baby sit and there isn't anyone else I could leave Finley with for that long so after a chat we've decided that James will run the race (his first ever race!) and I'll be on the side lines with the little man. Exciting! Due to Finley's naps I missed Metafit this week again, but really enjoyed that Fitness Blender workout which was very similar to Metafit anyway so I definitely got a good workout in.
Wear
In a couple of weeks I'm having a fancy pants photo shoot (eek!) and I've been trying to plan some outfits. Currently I'm eyeing up some maxi dresses like this colourful floral number from New Look and a more monochrome one like this from Topshop. I can't wait to have some nice pics done but I'm pretty nervous about it too!
Love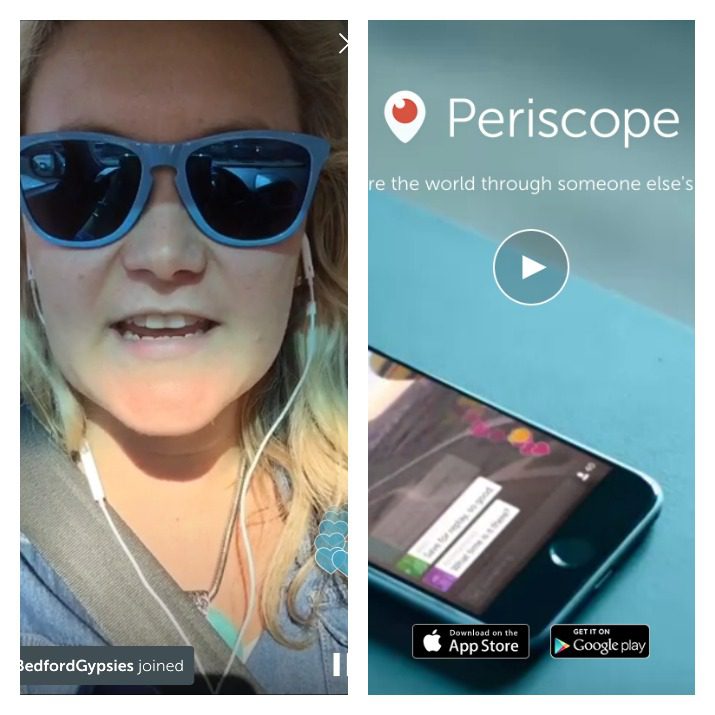 Periscope! If you haven't heard of the newest hottest social media platform you will be very soon. Periscope allows you to broadcast live videos and watch others live videos. Videos are saved on the platform for 24 hours so if you miss someone you are following recording live, you can watch it back. I am in LOVE with it! I've only broadcast once so far but I can see me easily getting addicted. I also really enjoy watching others 'scopes, you really get to see 'behind the scenes' in peoples lives. Above is one of my fave people Denise Duffield Thomas aka Lucky Bitch. I love her biz tips videos. Make sure you follow me @lauraagarwilson, I'll be broadcasting later today! Also…
The end of the Fabulous YOU course that started in May and the AMAZING feedback from my fabulous ladies! // Fin getting the all clear at his cardiac check up and a great report from our health visitor on his development // having a great chat over lunch with Bexx from Steak and Barbells // really investing in my biz with a new bootcamp and membership of the Female Entrepreneur Association // inviting positivity into my life again in a BIG way
Link
Is there a place that serves healthy food near where you live? Durham has always been pretty rubbish for this, but now that Bill's has arrived I know I have somewhere that James and I can go for healthier / gluten free options! Have you checked out Periscope yet?

Enjoy this? Get me in your inbox! >>>
[mc4wp_form]