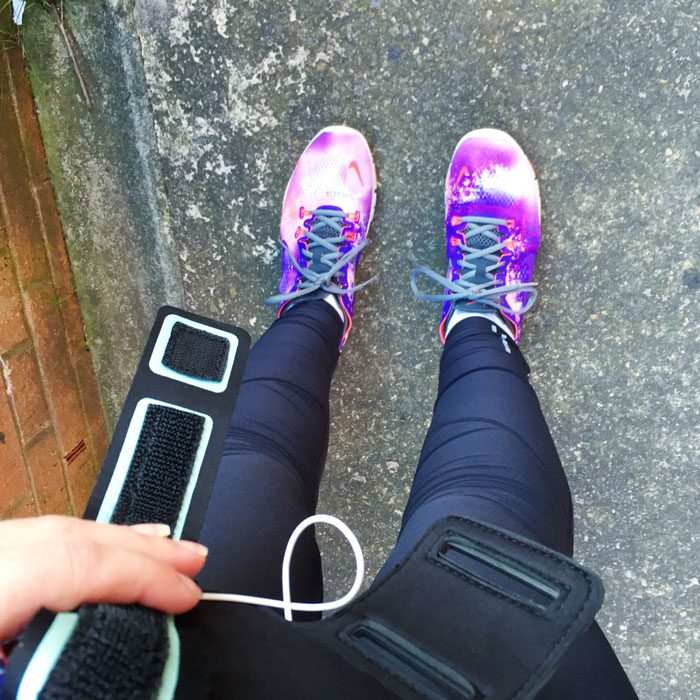 I really fucking hate running. There, I said it.
It's just so hard, and to quote one of my Fabulous YOU ladies, I'm as slow as a turtle running through peanut butter. Every single step feels laboured and there's very little about the experience to enjoy.
It wasn't always this way, a couple of years ago I started running for the first time ever and actually started to enjoy it. I did the Great North Run twice and the Great North 10k. I got injured couple of times, but I was addicted to that running high. Seeing myself run longer and faster (and as it happens, my body get skinnier and skinner) was a rush I'm sure could rival any illegal drug. I was actually reasonably good at it with average pace of between 8-9 minute miles. Having once been so much better does make it harder when you are so far behind where you once were.
So if I hate running so much, why the heck am I doing it? Good question! There's plenty of other forms of exercise you can do to stay fit and healthy after all.
I guess the answer is that I made a commitment to do the Great North Run one last time so I could raise money for the Children's Heart Unit Fund after what we went through with Finley. While we awaited his operation it was one small thing we felt we could do to stay focused on a positive outcome. I actually visualised myself doing the run and crossing the line to run and hug my little healthy one year old, and now #TeamFinley is ready for action.
Thinking back now I must have been cra-zy to think I could train for a half marathon while taking care of a child that will only sleep in 4 hour stretches on a good night. I've come so close to just giving up, and it's took James really giving me some tough love to keep me going. I'm just at the start of a basic half marathon training plan with my furthest distance 2.4 miles. The thought of running 10 miles is completely inconceivable to me right now, but by god I'll do it. I have given myself some slack and I'm not going to do the Newcastle Stampede 10k in October because by the time the GNR rolls round in September I will be DONE.
The reason I'm posting this is because running can be so idolised in the blogging / social media world. I'm not saying there's anything wrong with running, loving it and sharing that love, I just think that sometimes it's good to know that there's someone else that detests running as much as you, so if you are that person, I understand your pain!
So here is a reminder, if you don't enjoy running, do something else! There are loads of different forms of exercise to choose from, pick one (or more!) that you love. I fully intend to never run again (except for a fun run or something similar) after I've done these races I have coming up. NOTE TO SELF!
I'm hoping that the badass feeling you get after running will eventually kick in, but until then I've been doing some things in an attempt to make it more enjoyable:
Walk – if I need to walk, I'll stop and walk
Podcasts – The High Tea Cast, Lucky Bitch, Balanced Bites are my current faves
Doing it as a team – James is so much speedier than me (damn his long legs!) but knowing that not only he, but my Dad and bro and sis in law are all doing it too is very encouraging!
Totally awesome playlists – David Guetta, Daft Punk and Rihanna all do it for me when I'm running
New workout clothes – something to make me feel like a gazelle please
The promise of a regular slice of cake each week once I'm doing over 3 miles – yes I reward myself with food, this situation demands it! ;-)
Unlike previous GNRs, this time I have no desire to run a sub 2 hour, or indeed any kind of time goal. Finishing the line in one piece will be good enough for me!
Are you a fan of running? Have you ever set yourself up to do something where you've really had to push through the pain? Is there anything in life where you've done better at in the past and have had to face it again?

Enjoy this? Get me in your inbox! >>>
[mc4wp_form]