Hello lovelies, well I think it's been a while since I sat down and wrote a proper 'wordy' post! For new readers, this is basically where I put all my brain out into a blog post and give a big chunky update on my life and everything I have going on in my head, which is usually a lot! So grab a cuppa and get comfortable, here we go!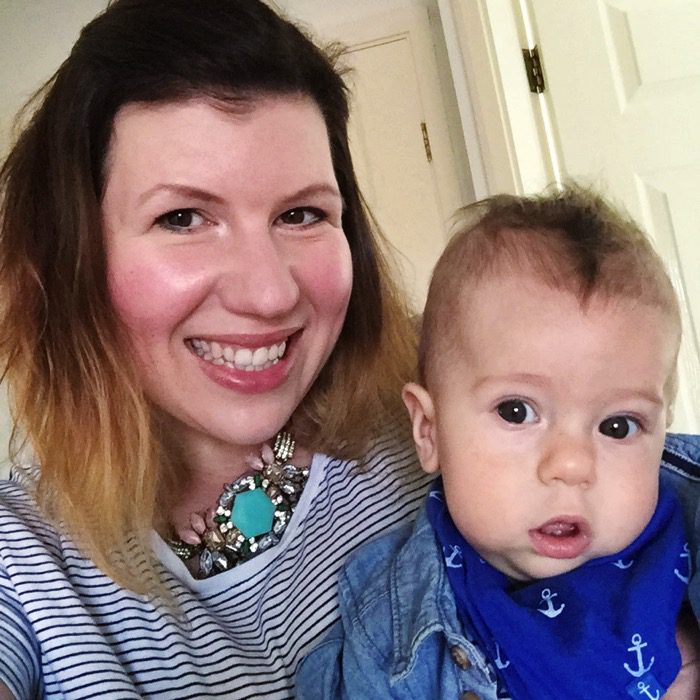 Motherhood
Holy crap I did not fully appreciate what motherhood was really going to be like. I keep saying to people that there's nothing anyone could have said to me that would have fully prepared me for it. It feels like I've been turned inside out and back again. I never believed it was possible to feel so utterly exhausted, fed up and sick and tired, while also feeling on top of the world with a heart bursting with more love than I ever knew it could hold. That's the paradox of motherhood, it's hard, but it's absolutely amazing right at the same time. Now that Fin is 10 months old, looking back at those first few weeks is surreal. Obviously we had a lot of problems to deal with and I think I've only just come to terms with all of that. Looking back I feel like I was a different person. I loved him so, so much, but I was broken. Poor James really saw me at my lowest, sobbing in a heap on the floor because Fin wouldn't stop crying, the nights of less than 3 hours sleep, the constant cycle of breastfeeding, tube feed top ups and expressing milk to keep my supply up. But in amongst that were wonderful shining moments of happiness and joy. Such is parenthood!
I think most mamas get this as well, but for the first few months I really struggled with feeling like I had lost 'me'. It was like this new 'mama Laura' had been jammed into me and had pushed everything else out. It took a while before the 'mama' part of me became more like a transparent layer, allowing everything else back in, but underneath it and encompassed by it.
Over the last couple of months things have truly come together, and if I'm honest, having Finley in nursery a couple of days has been a big part of that. Yes, I may be blessed to be able to work from home, but I would rather have days when I can completely focus on my business and days when I can completely focus on Fin. It works for us, he seems to enjoy nursery and the day with his Grandma, and I can work on building my biz – more on that in a moment!
Having a more local network of friends who also have babies has been vital for me. I am so thankful for them, I honestly think I would have driven myself crazy if I didn't have them to share experiences with! It's also lovely to have friends in my community, and although I've lived in Durham for over 10 years, I've always still felt that Gateshead and Newcastle was my 'home'. Now I'm starting to let magnificent medieval Durham get under my skin.
Health and Body
I can say without a doubt I'm in the best place I've ever been with regards to my body acceptance. I haven't weighed myself in several months because I don't hate what I see in the mirror, so why let a scale change that? I know I could be slimmer, more toned etc, but as I've said here on the blog and to clients many, many times is this: healthy living is a bit like a balancing scale, if I wanted to be thinner and more toned, that would mean I would need to eat differently and exercise more. Currently, I am happy with my healthy living practices and I don't feel that the changes in my body are worth altering the way I currently eat and exercise. Ultimately, I recognise that I am a fairly new mama, who is still breastfeeding and who has limited time for exercise and preparing elaborate meals. This is the phase of life I'm in, and I'm accepting and embracing it wholeheartedly. Haha I just had to ;-)
I don't have 'good' or 'bad' foods. I don't binge. Ever. I sometimes overeat a little, I sometimes eat a little too much of the foods I know are less healthy for me. However I don't beat myself up about it, I know how to get 'back on it' with ease.
For a while, as I shared here, I was really having some issues with sugar. While my sleep is up and down I know this is something I need to keep an eye on. I have also become aware that my immune system is screwed. I think a mix of the stress we had a few months ago, lack of sleep, added exposure to viruses via Fin's nursery, and if I'm honest, not getting enough proper rest, had left me depleted. It's these signs that remind me to up the game nutritionally rather than being hyper focused on my weight.
In terms of my body post pregnancy I'm really happy with it! Yes I have a looser belly and a few more stretch marks but I don't look that different to what I did before I got pregnant. I'm back to my pre pregnancy size, all my clothes fit and I've even had a few 'have you lost weight' comments which are always lovely. I'm a size 12 / 14 which I'm pretty happy with right now. In future I may well be ready to work harder to get to a comfortable size 12 and I'm very confident that I'd be able to do that with a bit of effort, if / when I feel like it.
One big thing I've had to deal with is being a little larger than the average healthy living blogger / coach. Pretty much everyone else out there is very slim, 'perfect', famous, rich etc, and wasn't really sure if I had any place within that community (I'm not talking about many of the lovely bloggers that comment here, more the guys on Instagram etc). It really did upset me for a while, and I had a few 'what the fuck am I doing' moments. However, I know when I feel like that its all about something in me, and nothing to do with those people. It was my own insecurities coming to the fore.
The bottom line is, I am not like them. I've been super skinny, exercising loads with food and exercise being the most important thing in my life, and it totally sucked! I've gone through that and out the other side. I also know that for some of us, just eating healthy food is not always enough to lose weight and feel great either.
It's these experiences that make me, me, and make me the coach that I am. What's the point of eating kale fucking brownies or whatever if you are missing out on LIFE? Now I know I'm not fat, far from it, I'm healthy and curvy and a breastfeeding mother, and running my own business doing something I adore, enjoying my life and doing my best and this is where I come out. Shitty immune system aside, I feel pretty fabulous! I'm working on my own version of success, and that is what I need to focus on rather than letting my inner bitch talk me down.
Spirituality
Ooh this is a new one for me to talk about here on the blog. I am not religious, but I am very spiritual. It started for me when I was in my teens watching The Craft and reading To Ride Silver Broomstick. I've been lucky to have a lot of guidance from a former manager who is a Reiki Master and she helped me get my head around lots of new ways of thinking. I guess I'm mentioning it here as I've felt a big shift in me to reconnect with all of this and now I'm meditating and visualising almost daily, using my Oracle Cards and really upping my game in terms of inviting positivity into my life. I really do feel that like attracts like, so without being forcefully positive, or faking positivity, I am bringing more of it to me. I'm working slowly through Denise Duffield Thomas's Manifesting course too.
Running a biz
There is not a single day that goes by when I don't feel buckets of gratitude for being able to make a good living doing something I'm head over heels in love with. Helping women feel more fabulous not only though nutrition, but through self love and self care too, absolutely rocks! I think that getting my head around that comparison trap I mentioned and remembering where I've been and where I am now in my healthy living journey has reinforced my will to support and inspire other women too. I think there's definitely space for a more curvaceous health coach preaching body positivity right alongside healthy eating, healthy weight loss, self care and self love that fits in around having an actual life!
I have a post planned for a more behind the scenes look at Uniquely Healthy Ltd as I know a few of you are interested in that stuff.
Exciting things coming up here include a brand new designed from scratch Wholeheartedly Healthy website! I am sooo excited about this one! lauraagarwilson.com will be going and everything I offer including the blog will be here. I've wanted to do this for ages, and I'm really investing in something that is going to be amazing. As part of that I'm getting some new photos of me taken (cringe alert!).
The Fabulous YOU course will be starting again in September. The ladies who did the last round have really had some amazing feedback and I can't wait to share the course with more fab seekers soon!
Considering I didn't know what I would write when I sat down to this post I think I've just got a lot off my chest!
Do you ever feel like the 'odd one out?' Other Mamas, can you relate? Anything specific you'd love to see in a new Wholeheartedly Healthy site?

Enjoy this? Get me in your inbox! >>>
[mc4wp_form]