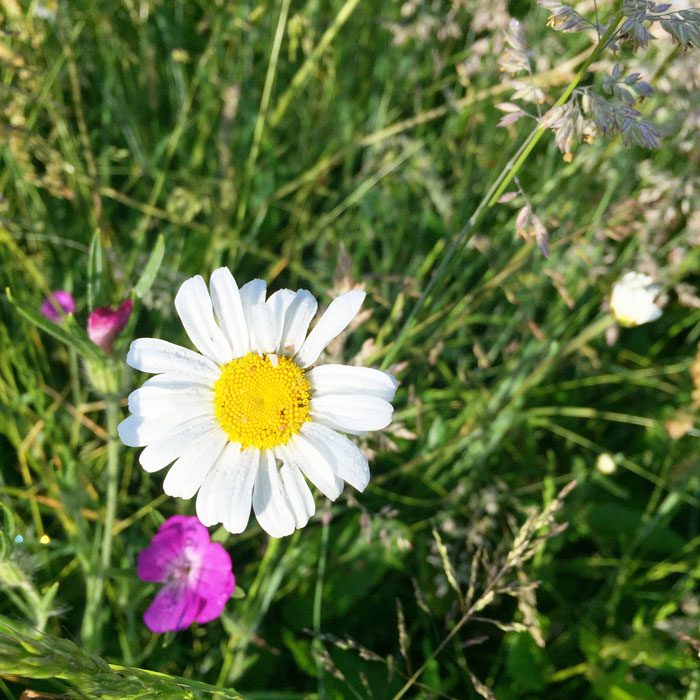 Hello everyone, I hope you are having a wonderful Sunday. What a week it's been with this weather! I think we've had it all up here in the North East. I've loved the glorious sunshine and was lucky to miss getting caught outside in one of the most spectacular electrical storms I've ever seen. Fin and I were at a friends house and just about to walk home when we heard a rumble of thunder. We stayed at her house and enjoyed views of amazing lightening. I think our area was lucky as some nearby villages reported broken windscreens due to golf ball sized hail stones! Other than enjoying the good weather (although I am totally over the sweaty hot nights!), I've been under the weather unfortunately. I've picked up a horrid head cold and I'm really feeling it this time. It's been lots of soup and rest towards the back end of the week, but before that I enjoyed some lovely eats!
Eat
Simple protein pancakes with peanut butter and dark chocolate dreams peanut butter
Harissa chicken salad with quinoa and tahini dressing
Lemon and garlic quinoa salad with tahini dressing
Tuna bean salad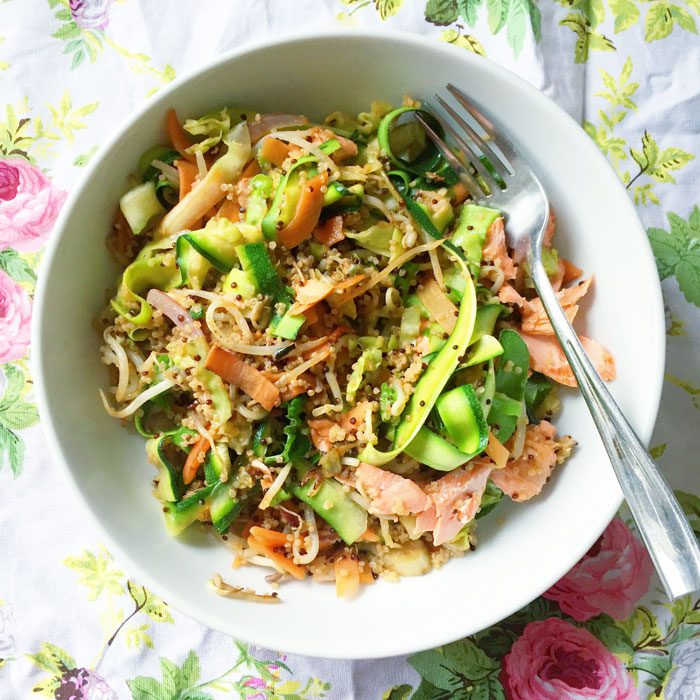 Salmon quinoa stir fry
Blueberry green smoothie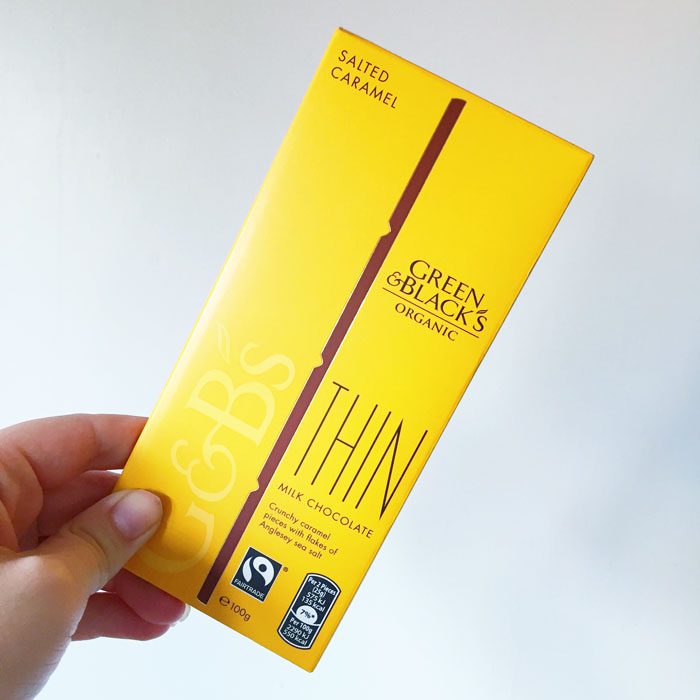 Green and Black's Salted Caramel Chocolate (not as nice as Lindt!)
Move
Well not a lot at all this week! I did walk for about 2 hours in total on Wednesday (and got a nice tan in the process!) and did some yoga at home. My running has completely gone out of the window with feeling poorly so I feel like I'll be starting again almost from scratch next week which sucks. I'm sure I'll pick it up again quickly though! In other news, today is James first race, the Great North 10k, so I'm pulling myself together to be able to go with him, excited for him!
Wear
I am totally ditching my Wear this week, I've been in shorts and vest tops or I've looked too rough to even consider taking a pic! I'll have to make next week's a good one!
Love
I mentioned the Daily Greatness Journal in my goals post earlier in the week and in my newsletter. It's been the perfect tool for giving me some half-way through the year refocusing! Also…
Meeting up with my friends and their babas for afternoon lunch // walks in the sunshine // being ill reminding me how good it is to be well (now hows that for a reframe!) // delivering some workshops on positive self talk in a school on Monday // buy one get one half price at Holland and Barrett (and stocking up on immune boosters!)
Link
How has your week been? Have you experienced any of the crazy weather this week? How do you handle being unwell?

Enjoy this? Get me in your inbox! >>>
[mc4wp_form]