Half way through the year already, when I look back at how I was in January I feel like a different person! More on the half way year thing in a mo, and on to how I've been getting on with my June Goals:
JUNE GOALS
Have a home retreat day –

Success!

Stick to GNR training plan –

Kind of

Continue to reduce sugar in my diet –

Kind of

Get back on track with financial management –

Fail!

Have a full on declutter day –

Fail!

Free up weekends of 'work' –

Kind of
Umm, not as good as I would have liked, I'm not really sure what happened this month! I am glad that I had my retreat day and I really enjoyed it. I have been mostly sticking to my running plan, at least in terms of the longest run each week, but I haven't been running often enough. My diet has not been as good as I would have liked. It's been a combination of things including the sick bug I caught at the start of the month, being super busy on evenings with clients and having family visiting. I've had a couple of better weeks but I know this needs more attention. Financially, everything is great, it's just that I'm not tracking it as I would like to, so I automatically feel a little less in control. I also didn't get round to a declutter day! Weekends have been more relaxed, last weekend I even had a nap each day, really what I needed to rest and recharge!
My fave posts on the blog this month have been:
2015 – HALF WAY!
I shared my big 2015 goals back in January but here they are again:
Feel fabulous, lose some weight, feel fit, strong and healthy – basically like 'me' again. This is important to me, because I can only be the best mother I can be when I take care of myself first.
Do some Park Runs, complete the Great North Run and raise a tonne of cash for the Children's Heart Unit Fund
Have a new family home – a place that feels like a perfect fit for us (I also have a wish list of things I'd like in our new home)
Grow my business, especially the online part of it, and be earning enough each month to afford everything we could need, grow my savings significantly, and be able to start a pension (I have some other specific business goals too)
I feel like I'm making really great progress towards all of those things. I have reassessed that first goal, as I'm really happy with my body how it is now and weight loss isn't a specific goal any more. I really feel like I have achieved that one already which is awesome! I'm getting there with the running goal slowly but surely. I am also really confident that our flat will sell very soon. I can feel this one starting to come together for us now!
On the biz side of things I couldn't be happier! I gave myself a pay increase and have some decent savings behind me. I have a post brewing on how things have been going, but coming up in the next few months will be a brand new mega fancy pants website and I can't wait!
I have also reviewed the fantastic Shining Year Life and Biz Workbooks and they have reminded me of a few fun things I'd wanted to do at the start of the year so I need to start ticking them off! I also thought now would be a good time to start something new, and after one of my Fabulous YOU course ladies mentioned them, I bought myself a Daily Greatness Journal which I'm really looking forward to using.
Overall I feel like a different person to how I was at the start of the year. Looking back I was so tired and just recuperating from the stress of the previous 5 months. Now, I really do feel like 'me' or at least the new version of me that includes being a mama!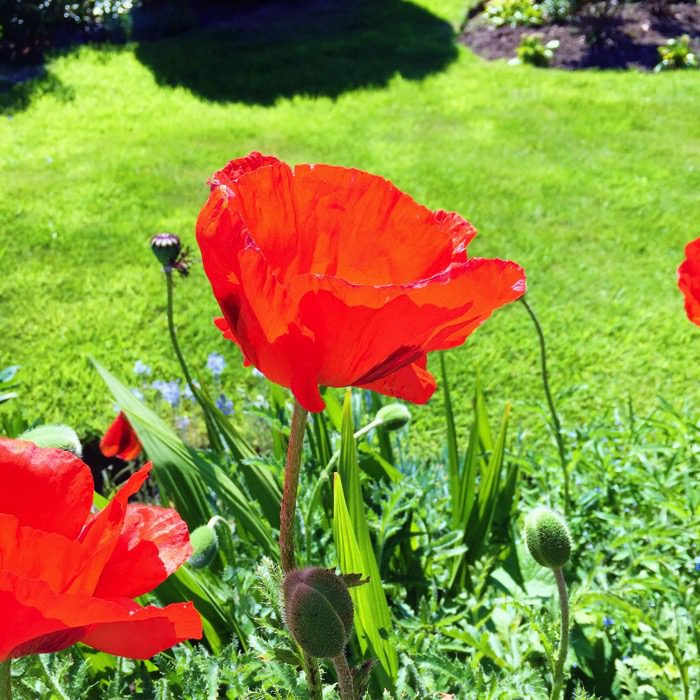 JULY GOALS
Get back to basics with lots of water, consistent meal planning, meal prep and taking supplements
Run 2-3 times a week and follow plan for Great North Run
Start meditating 3 times a week
Write a list of things we need to sort out in preparation for moving
Not as many goals this month as I usually have and although I could do with repeating some of the 'fails' from June I'm not going to add that pressure on myself! Firstly I am really feeling the need to get back to basics again after a bit of a random June. Meal planning and prep are the cornerstones of eating well for me, so I need to refocus on that.
Of course I really do need to get more serious about this running malarky, as much as I dislike it! I know that running once a week isn't going to cut it, so my aim is to start getting up to two or three times a week.
June was definitely a weird one and I feel like I have gone through a huge shift. I can't explain it very well, but something inside has changed or clicked and I feel like I need meditation to help me get a handle on my thoughts! I might try Headspace for their Take 10 challenge, or use the Mindfulness or Calm apps to help me.
Yes, the flat hasn't sold yet but I know it won't be long so we need to really start preparing for it now! I want to at least write a list of what we would need to sort out ready for when it happens so I don't panic.
I also have no community project work on until September (unless I get booked in for the odd workshop) which is really going to free up some headspace and time for me that I'm looking forward too.
How has June been for you? Is there anything specific you'd like to focus on for July?

Enjoy this? Get me in your inbox! >>>
[mc4wp_form]