Happy Sunday lovely readers, I hope you are having a fabulous weekend! Thankfully that horrid cold I had last week has almost gone. I started feeling better last Sunday so this week has improved on last week! I've been really busy and working hard but have also found some time for lots of other things too, like clothes shopping, seeing my Sister and catching up with friends.
Eat
Choc cherry spinach smoothie bowl topped with coconut, bee pollen and chia seed mix
Peach scramble with peanut butter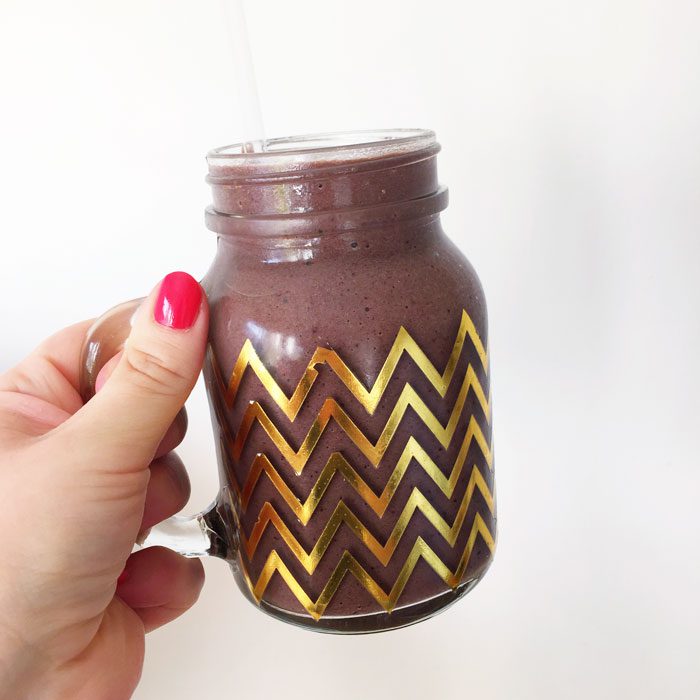 Cherry kale and vanilla protein smoothie
Pret Salad
Baked chicken thigh with new potatoes and broccoli
Thai red chicken curry with brown rice and steamed kale
Move
Monday – Rest
Tuesday – 15 minutes strength yoga from Yoga Studio App
Wednesday – Rest (unless you count shopping as cardio)
Thursday – 1.5 mile run
Friday – Rest
Saturday – Rest
Sunday – was meant to be 3 mile run but now – REST
Well I had wanted to ease back into running this week and go for a 3 mile run today, however my body has other ideas. I've pulled a muscle in my ribs around my left side due to coughing when I've been poorly and it is SO painful! It hadn't actually been too bad and I was all ready to go out and run this morning when I coughed and it was excruciating. That cough seems to have made it worse and now I can't move without being in pain. Grrr!
Wear
On my shopping trip this week I went a little braver than usual and got a culotte jumpsuit (this one from Oasis)! I first picked it up because I thought it was a dress, but then thought why not go for the culottes! I really love it as it shows off my curves and will be great for my birthday next month. I also got the most beautiful patterned top from Warehouse as well.
Love
So proud of James doing the Great North 10k last weekend! He's only started running in the last few months and he's doing so well. The whole day was brilliant as Fin and I and James sister Katy all went along to support him. The atmosphere was great, I've never actually spectated at a race and really enjoyed it. Also…
All your comments on my wordy post, you guys are awesome beyond words // having some pics of Finley and I taken for the new website! // getting my hair blow dried and styled // painting my nails // sitting outside drinking iced coffee with my friend // seeing my sister and talking new homes // Florence and the Machines new album
Link
How has your week been? Does your partner exercise? Have you ever been a spectator at a race?

Enjoy this? Get me in your inbox! >>>
[mc4wp_form]