Is there anything better than strawberries and cream at this time of year? I indulged last Sunday while watching the Wimbledon final! I hope you've all had a good week. Mine has improved as the week went on, as I said I somehow hurt my ribs because of coughing (!) and the doctor actually said I'd badly bruised them so I was getting extremely worried about being able to run and train for the Great North Run. However I don't think they were as bad as the doctor thought, as I was able to run yesterday, more on that in a mo!
Eat
Berry porridge with peanut butter
Green smoothie with spinach, banana, mango and vanilla protein powder
Sweet potato with spinach and salmon (half of it went to Fin for his lunch!)
Chickpea and feta salad
Bacon and new potato hash with kale topped with a fried egg
Move
Rest all week, and then 5k parkrun!
After I pulled that muscle or whatever it was last weekend I was really in a lot of pain, it's probably the most pain I've experienced other than childbirth! Luckily as the week went on it got a lot better, as has my cough. Yesterday me, James, my Dad and my Bro in Law James decided to do our first ever parkrun! All of us are doing the Great North Run for Team Finley to raise funds for CHUF, so it was fun to run together. Thankfully I had no pain at all while running (although I still get some pain while walking and sitting – go figure!) and I managed to run the whole 3 laps of Riverside Park in Chester-le-St in 33.48 which I'm quite happy with considering my lack of running these last few weeks.
Wear
Bargain of the week goes to this lovely electric blue statement necklace from the Topshop sale down from £16.50 to £4!
Love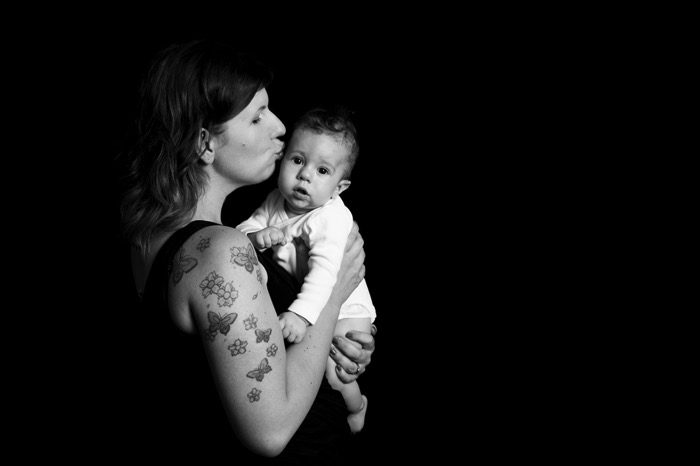 Last Saturday we had another of Finley's first year photoshoots with the brilliant Andy Turner Photography. Fin was tired so a bit fussy, but we still got some lovely pics like this one. How awesome does my arm look in that! Also…
Meeting up with another online biz owner I connected with via the Female Entrepreneur Association and becoming biz BFFs // making lots of progress on Wholeheartedly Healthy 2.0 // catching up with friends // Iced Chai lattes // a night on my own while James was out – I had the TV to myself and some wine! // Rebel Kitchen's coffee and matcha mylks in the Amazon Prime sale // treating myself to some GHD's in the sale too! // feeling quite wonderful after tackling that parkrun.
Link
How was your week? Have you tried a parkrun? Do you have a favourite parkrun venue?