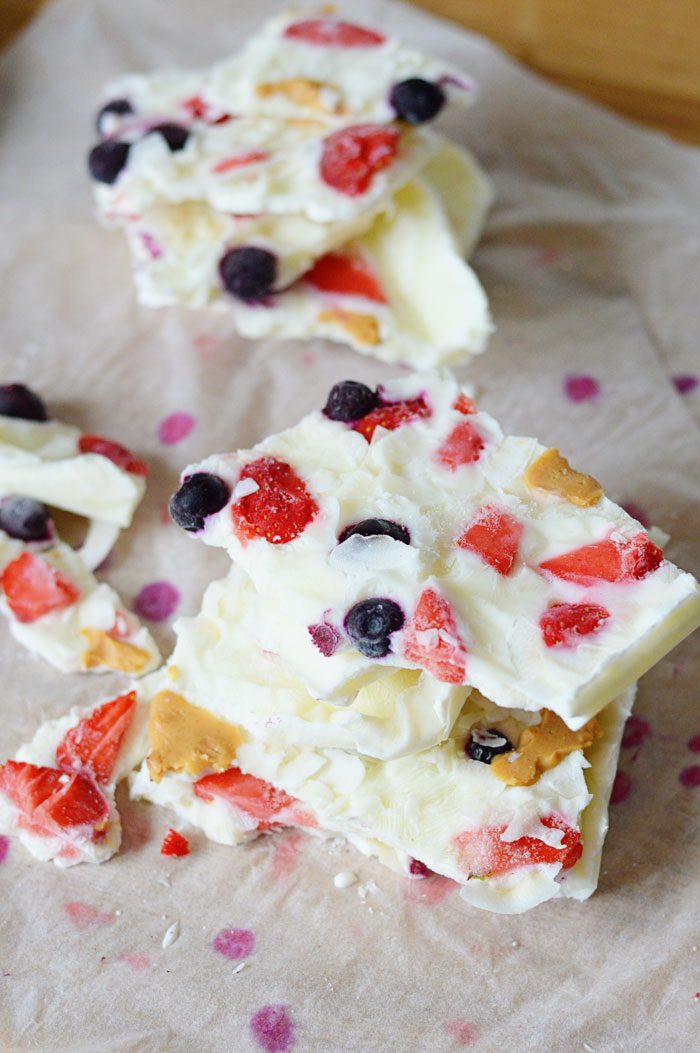 August may almost be out but I'm hoping we'll still have a few more days of warm sunny weather before the autumn sets in. I am actually SO looking forward to the autumn, it's my favourite time of year. After all the issues we had with Finley at this time last year, I didn't really feel like I enjoyed it very much.
But back to the summer months and this cooling snack or dessert recipe. Usually by this time I would have made some ice lollies, but then I came across this recipe which is so much easier!
If you are looking for the ultimate lazy option, which looks like it was much harder work than it actually was, this is it. This frozen yoghurt bark is also high in protein so a great filling snack or dessert. It would be great for kids too.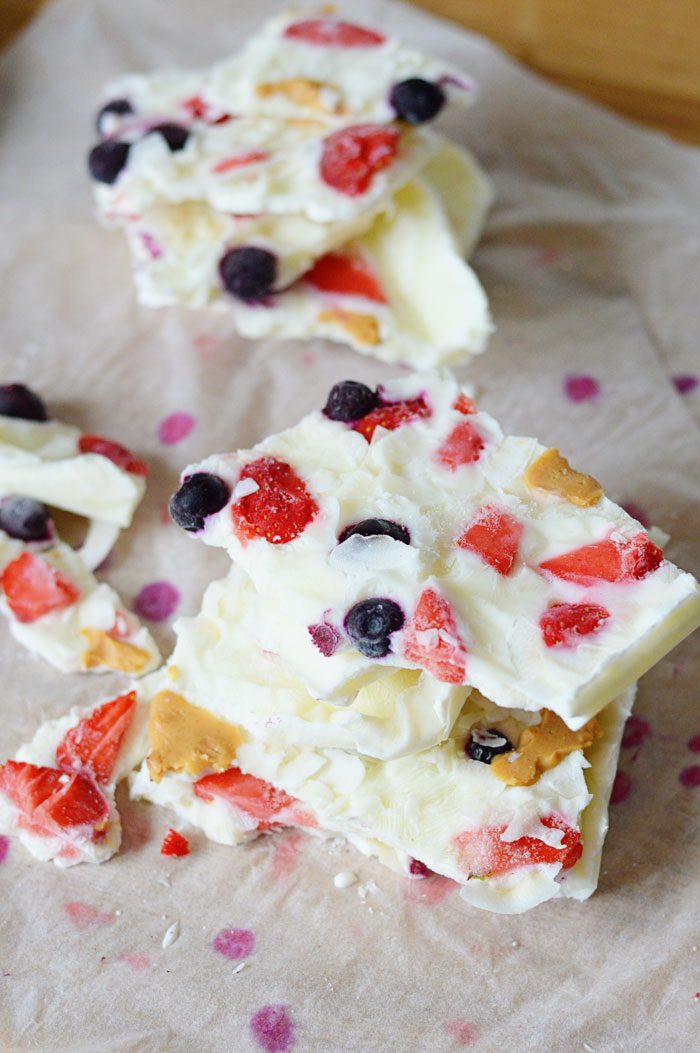 Fruit and Nut Frozen Yoghurt Bark
2015-08-11 13:07:06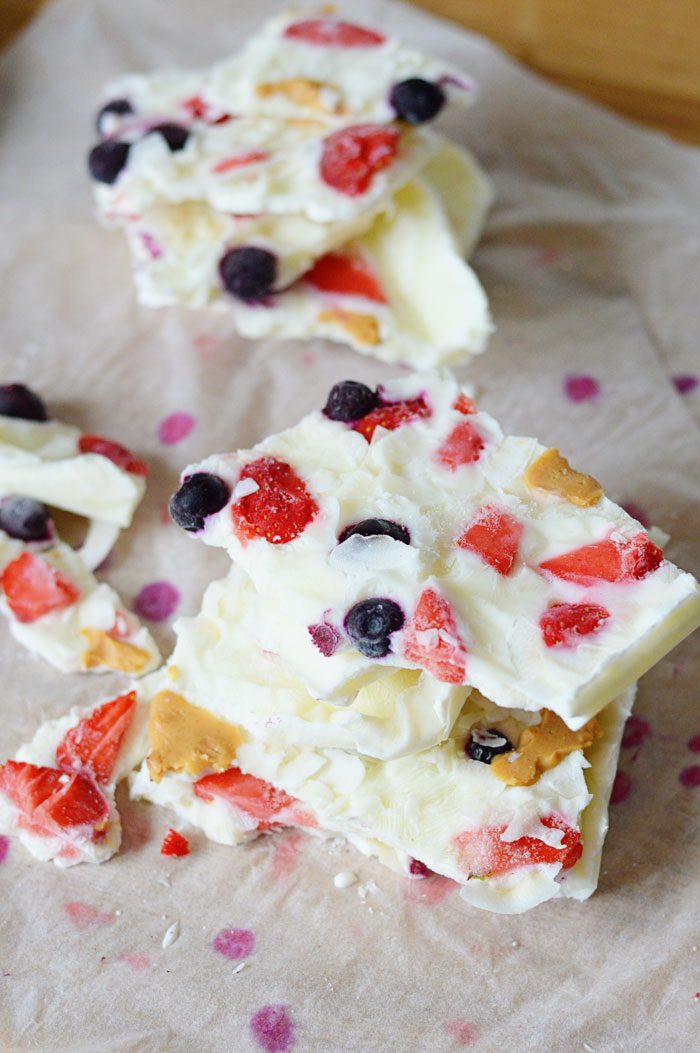 Ingredients
500g tub greek yoghurt (I used 0% Total)
1 tsp vanilla extract
2 tbsp liquid sweetener (I used brown rice syrup)
4 large strawberries
A handful of blueberries
2 tbsp coconut shreds
2 tbsp peanut butter
Instructions
1. Line a baking tray (preferably one with an edge) with parchment paper.
2. Mix the yoghurt, liquid sweetener and vanilla together.
3. Spread the yoghurt out onto the tray evenly and thinly (go for a thickness of about 1/2 cm).
4. Slice the strawberries and sprinkle over the top along with the blueberries and coconut. Add dollops of the peanut butter.
5. Place a second piece of parchment paper on top of the yoghurt and lightly press down so the toppings are pressed into the yoghurt base.
6. Freeze for at least 3 hours until solid then break apart into pieces.
7. Store in the freezer.
Notes
To eat them I like to give them 2 minutes out of the freezer to thaw a little. I wrap the bottom of a piece with kitchen paper or parchment paper so they don't melt in my hands.
Adapted from Hedi Hearts Protein Yoghurt Slices
Wholeheartedly Laura https://wholeheartedlylaura.com/
See, so easy! Next time I make this I'll be playing around with flavours and toppings and definitely adding more peanut butter blobs!
What's your favourite hot weather snack?