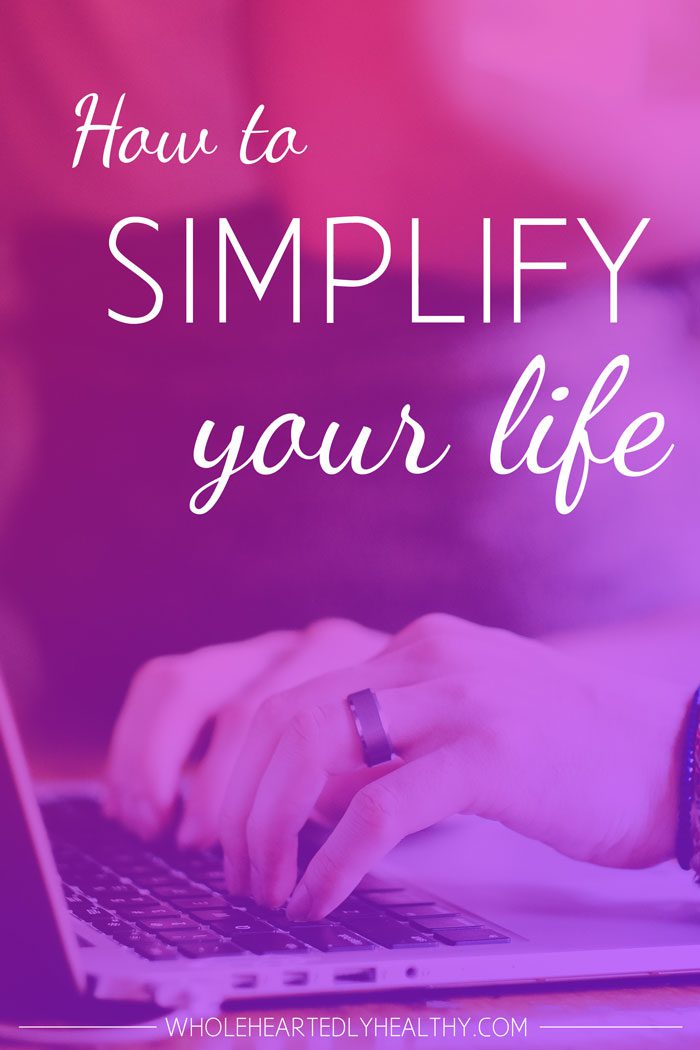 These days we are all full of busy, spending so much time juggling different things and trying to keep on top of everything. It can be really hard to fit in 'me' time or to find time to do the things you really enjoy that bring a bit of sparkle to your life.
Something I have found is that the more I work on simplifying my life, the more time I have to focus on other things and the less energy is sucked out of me. Here's a few ideas you can use to start simplifying your life…
Have a 3 task focus
I am the queen of to-do lists but I find that focusing on completing just 3 main tasks each day keeps me more focused and productive.
Develop a 2 week rotating meal plan each season
You all know what a fan I am of meal planning, but coming up with a fresh plan each week can be time consuming and stressful. Instead, each season come up with a 2 week meal plan that you just keep rotating until the next season. That way you'll know how to prepare those meals quickly and easily and won't have to spend a lot of time or energy coming up with new ideas.
Have a saved shopping trolley for your online shop
This is especially handy if you are doing that two week rotating meal plan, but try saving your online shopping trolley so you can just order the same items each week at the touch of a button.
Capsule your wardrobe
I rave about the brilliance of the capsule wardrobe in this post. Also check that out for tips on how to create your capsule wardrobe.
Use the subscribe options for regular online orders
This is great if you get a lot of things from places like Amazon. It's super helpful for making sure things are ordered before you run out!
Strip down your skin care and make up routine
Instead of using loads of products, strip back your skin care routine to a few effective essentials. It will be better for your skin and you'll spend less time trying to decide what product to use, as well as saving space and clutter. Same goes for make up!
Use a central app or notebook for brain dumping / note taking / plan making etc
I love using Evernote as my central place for storing all the stuff that makes its way out of my head, but you could use a different app, or a good old notebook. So much better than having scraps of paper everywhere.
Plan out your month
If you sign up for my newsletter one of the free resources is a monthly planning sheet. This has made such a huge difference to my productivity, health and general level of organisation. Check it out!
What are your tips for simplifying things?