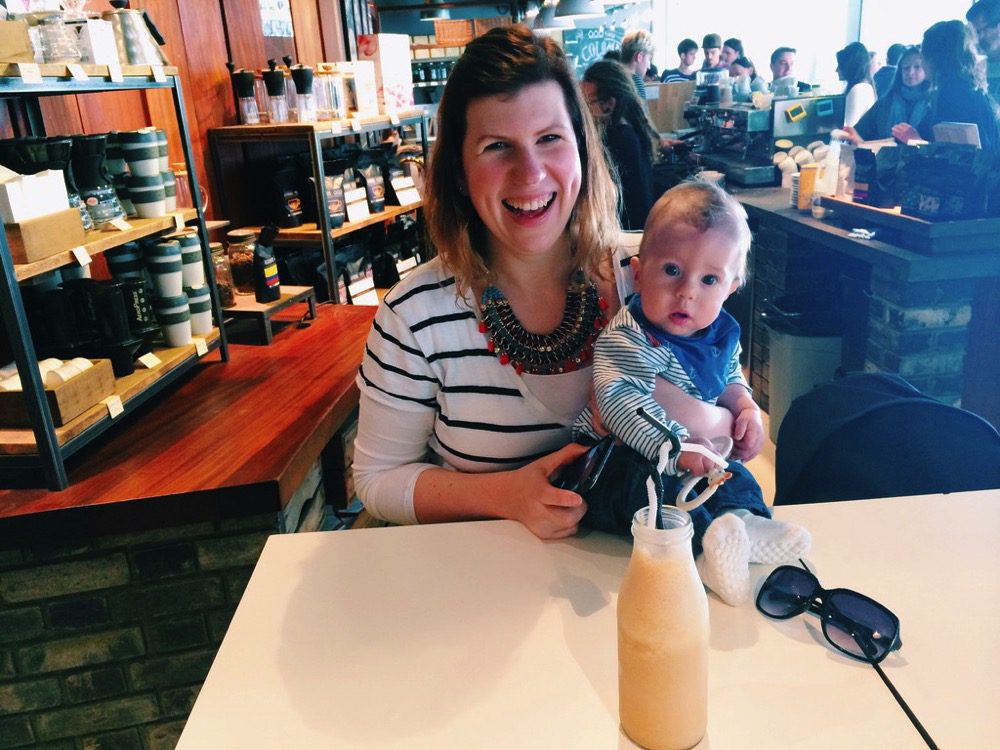 On holiday in Brighton, thanks to Christina for the pic!
What a year! When I started reflecting on 2015 in my Shining Year workbooks I was able to truly appreciate how full of change it's been. Seeing Finley grow up so much has just been incredible. He's gone from a tiny little dot not even able to roll over, to a proper little toddler running around with a real personality. Motherhood continues to inspire and challenge me every day. I'm also thankful to it for leading me towards making a wonderful group of new friends who also have babies, I don't know how I would have coped without them!
Much of the year has been quite challenging and when I've looked back at what I'd hoped I would achieve, particularly around my health and wellbeing, I've fallen short. I have so much to say on all of that in future blog posts. Let's just say I've learned loads of lessons this year!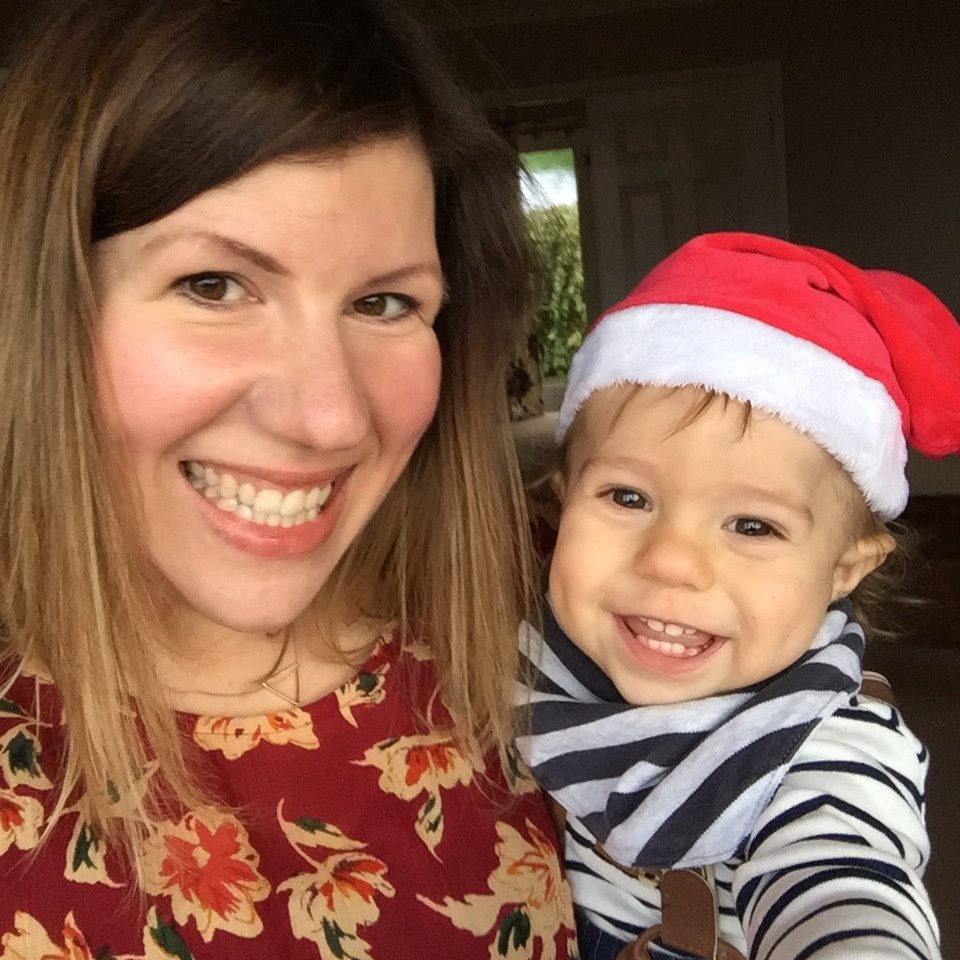 Considering the crazy time we had with Fin in 2014, this year has been much more relaxed. I still think about the heart issue he had, but doing the Great North Run with my family really helped me come to terms with it all and have some closure on it. Obviously another big highlight of the year!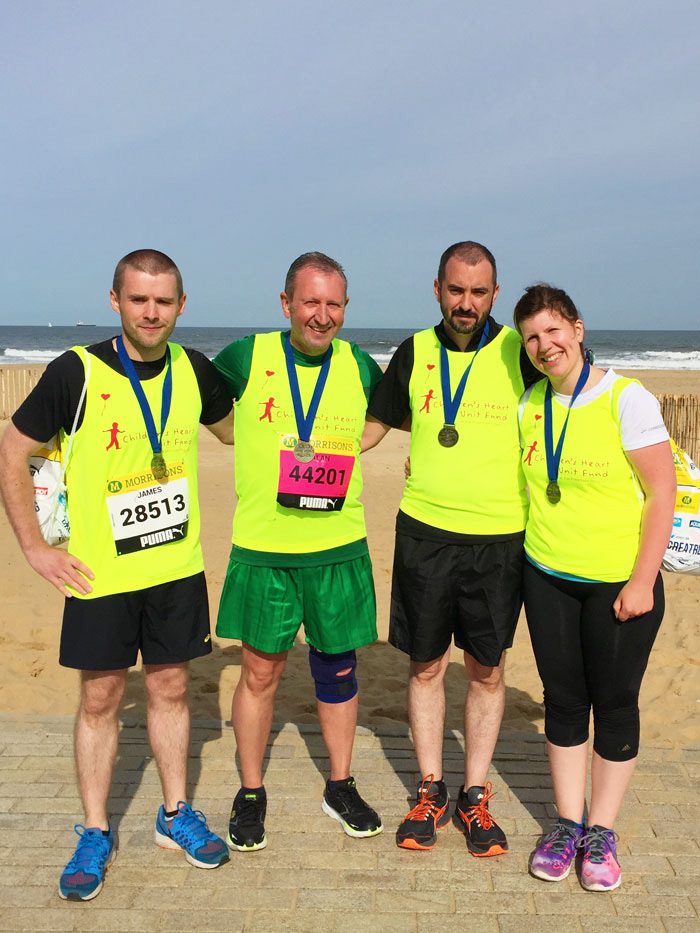 The next big thing was moving out of our flat which has been a goal of mine for the last three years. I'll be honest, at times our living situation got me extremely down, like falling in a heap on the floor crying down (sleep deprivation probably didn't help either). I felt trapped and like we'd never be able to afford to move, mixed with guilt for having such a problem with it – people all over the world manage with less space! But, my wish came true and although we are still in limbo at the moment we should be completing on our new (amazing!) house in early January, so expect a few posts on the blog next year about decorating! Plus we got to have Christmas at my parents which is nice.
Other fabulous things that happened this year for me included my recipe book Grains as Mains being published and seeing my name in papers like The Times and Telegraph.
A sneaky bit of news for you, I might be writing another book in 2016, eek!
I also had some recipes published in Superfood Magazine which I'm really proud of too.
I created my Fabulous YOU programme and Mindset Makeover Course. I've put so much into those courses and seeing the transformations of the women doing them makes me immensely proud. This was also my first year being completely self employed and I survived!
Things that changed my life this year
Last year I shared a few things that had a profound impact on my life that year to my subscribers but I thought I'd share it here on the blog this year. Hopefully some of these will be as amazing for you as for me!
Light is the New Black
I've always been a bit of a hippy witch at heart, and this being the first spiritual book I've read in a long time really woke something up inside me. If magick, meditation, chakras and angels are your bag, and maybe even if they aren't (yet) then this is a great book. Lot's of brilliant lessons to take away into life.
The Big Leap
This book inspired a big part of the Mindset Makeover Course even though it has nothing to do with food. Thinking about my own upper limiting beliefs has really transformed the way I think about what is possible for my life.
The Life-Changing Art of Tidying up
The cult decluttering book from (slightly bat shit crazy) Marie Kondo is definitely one of my books of the year. The concept of only keeping possessions that spark joy and her method of sorting and storing items really is life changing and inspired me to capsule my wardrobe, something I'll talk more about in a mo.
Sage Living: Decorate for the Life You Want
With an impending house move coming for me in 2016, this coffee table style interior design book really sparked off a new way to look at decorating and creating a home. The concept of decorating for the life you want, and not the life you have, is going to make a huge difference for me going forward and will certainly be something I'll blog about more next year.
Un-Fancy Capsule Wardrobe Planner
This free planner really helped me transition to a capsule wardrobe as I wrote about here. It's so freeing to have less clothes and I feel like I have such a better handle on my style.
Related to the above, this app is an awesome way to plan out outfits in advance.
Money management is still something I'm working on getting to grips with, but this app makes it a lot easier
If you're into manifesting or affirmations, this app is genius. You can set it up so that you get alerts during the day with beautiful messages. My favourite is 'I am vibrantly healthy'.
Radical Self Love Coven Almanac
This is something I've got only in the last few weeks but I love it. A few little jewels I'll be taking out of it.
Expensive, i.e. great quality, hair cuts and colours
You really do get what you pay for!
As I said at the start, there's been a lot of lessons learned this year. It's been one of transitions, fiery rights of passage and huge realisations on my part. The upshot of all of that is now I have a crystal clear vision of what I actually want and what I need to change to achieve it.
Now I'm really looking forward to 2016. I've learned a lot of lessons this year and I'm feeling excited about putting what I've learned into practice in 2016. I've got a real feeling it's going to be an incredible year for me. For the first time in a couple of years, I feel really present and in control of my life and goals which is a good feeling indeed! More on my goals for 2016 to come.
Finally, I'd like to say thank you dear reader, from the very bottom of my heart. Knowing there's other women out there reading my rambles, cooking my recipes and going through some of the same shit I go through, while also supporting me by sharing my blog posts, reading my emails and even buying my stuff, well, that's just the most incredible thing ever, thank you!!
How was 2015 for you? What were your highlights? What things were life changing for you?