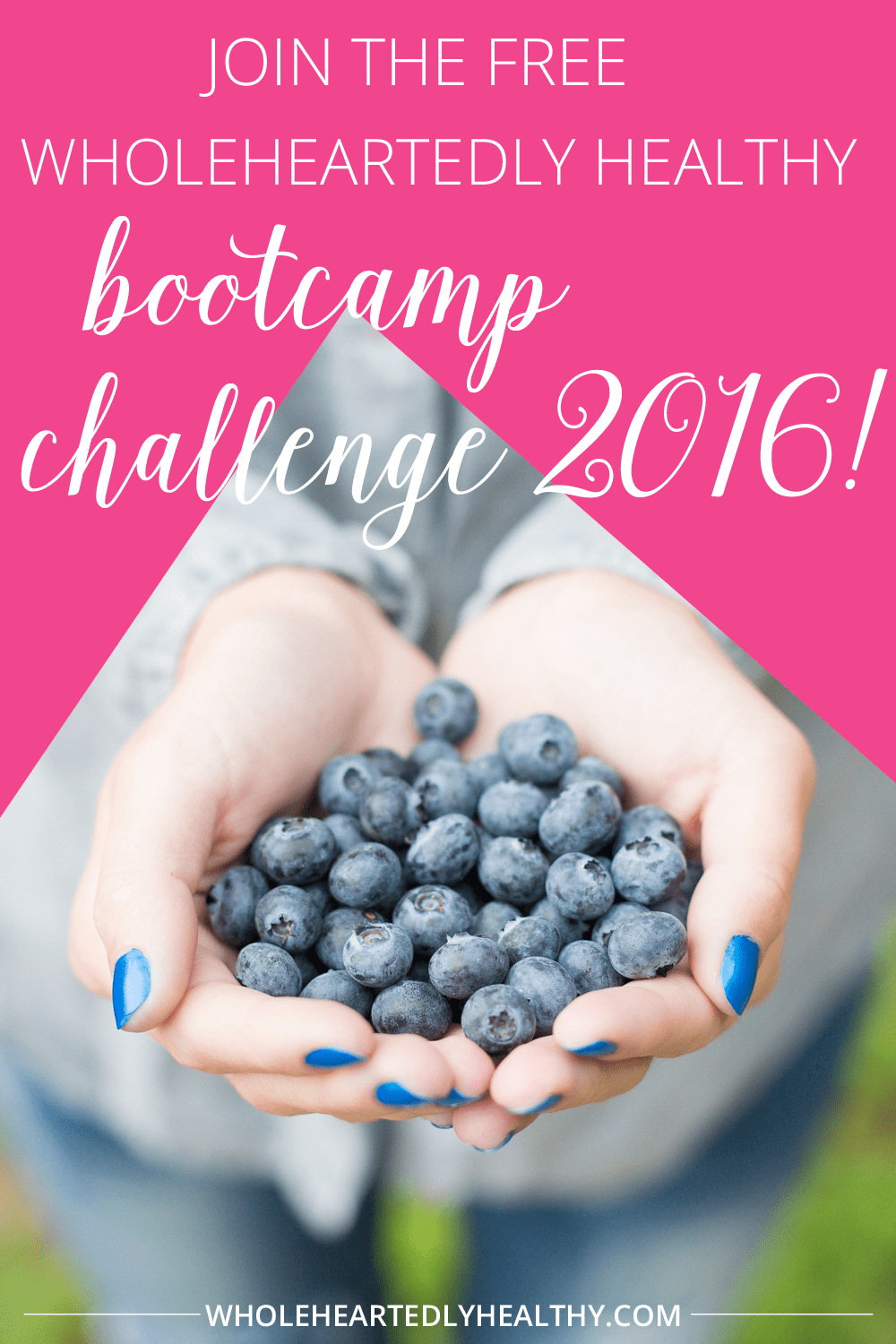 A brand new year is almost upon us and I know how many of you will be wanting to make 2016 a healthier year – because I do too!
Perhaps you're feeling tempted by all the detoxes or even trying one of the mainstream diets, although deep down you know they don't work for you. Well, here's a different option for you to try, and I promise you this will ensure you start 2016 with a bang!
Introducing the FREE Wholeheartedly Healthy Bootcamp Challenge!
– 7 days
– Starts Monday 4th January
– Free workbook and daily tracking sheet
– Daily challenges
– Holistic – this is true wholeheartedly healthy living, we'll be looking at more than just nutrition and exercise
– Facebook community
– PRIZES!!!
Why is this different to other challenges?
Rather than depriving yourself, we'll be focusing on what you can actually eat, have and do. Everything we'll be doing is crafted to have maximum impact in terms of weight loss, energy and wellbeing. It's not a detox or diet, it's a kickstart platform to fire you into a healthier and happier 2016.
This isn't about being 'perfect' for 7 days then falling off the wagon in true all-or-nothing style. The Bootcamp Challenge is created to start and change your mindset around that, while also giving you that reset we all crave in the New Year.
Better yet, if you take part and post on social media using #wholeheartedlyhealthybootcamp you'll be entered into a draw to win one of these great prizes:
– Case of organic Buko coconut water
– Nutravita supplements goodie bag
Want to join the challenge for free?
I can't wait to kick the challenge off on Monday 4th January!