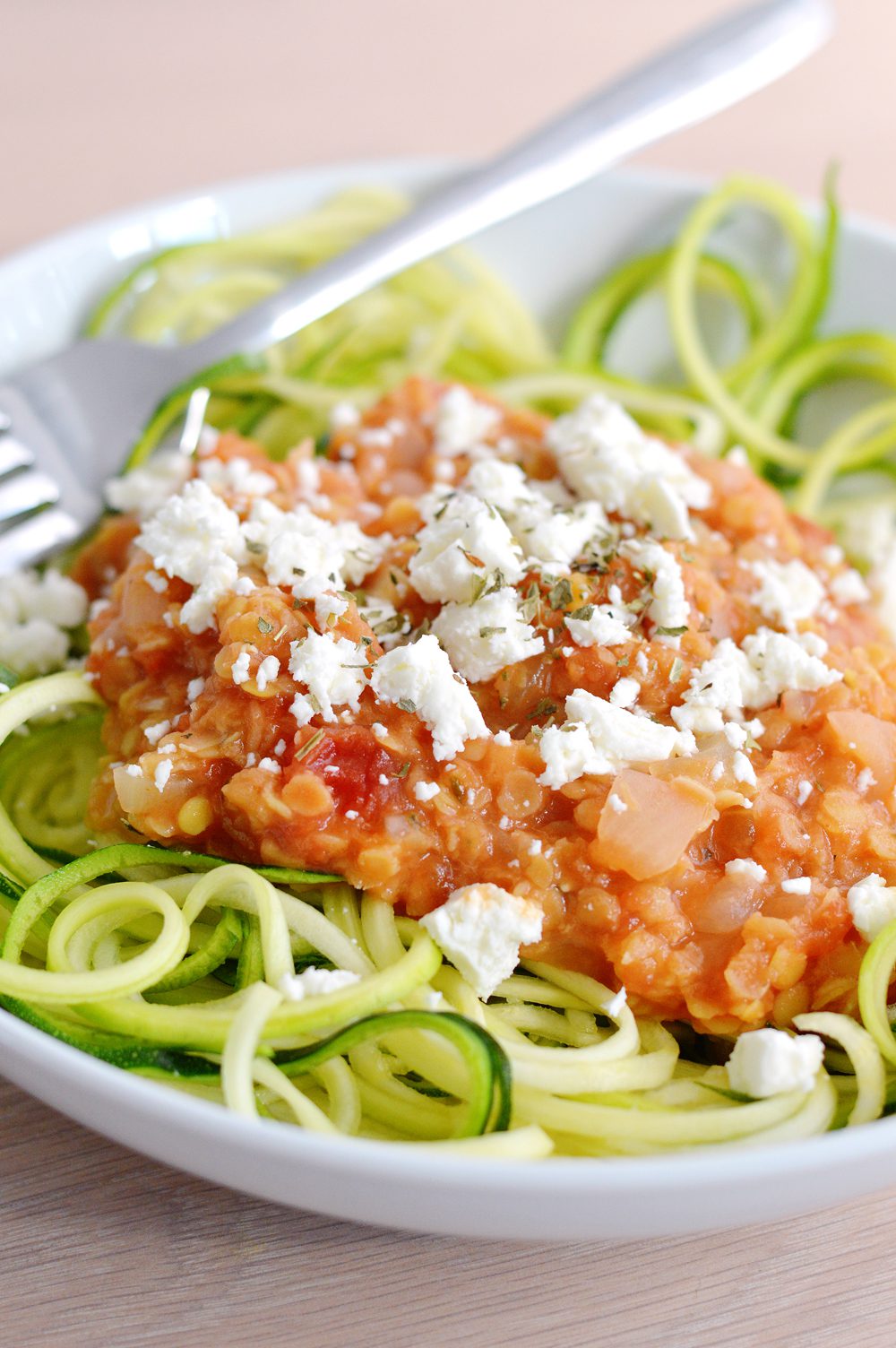 Bolognese has to be one of the best weeknight dinner meals. It tends to be popular with the whole family, is fairly quick to make and is easy to make in bulk. In our household it always goes down a treat!
When it comes to eating meat, I have to say I love a good bit of beef mince and of course bolognese is a great way to enjoy it. When I buy meat nowadays I always purchase organic, and due to that, the price can really escalate which is why I've been thinking about how we can incorporate more vegetarian meals into our weekly meal plans. Lentils are a real winner as they're the only form of pulses James will eat, plus Finley loves them! They're also cheap, an excellent source of fibre and protein and super versatile.
The texture of red lentils makes them perfect for use in a recipe like this as they breakdown and become quite textured and chunky. To make the flavours of the bolognese really pop I've added a generous amount of dried oregano from Schwartz, the worlds largest maker of herbs, spices and seasonings. I've also added a crumble of feta which goes so well with the oregano.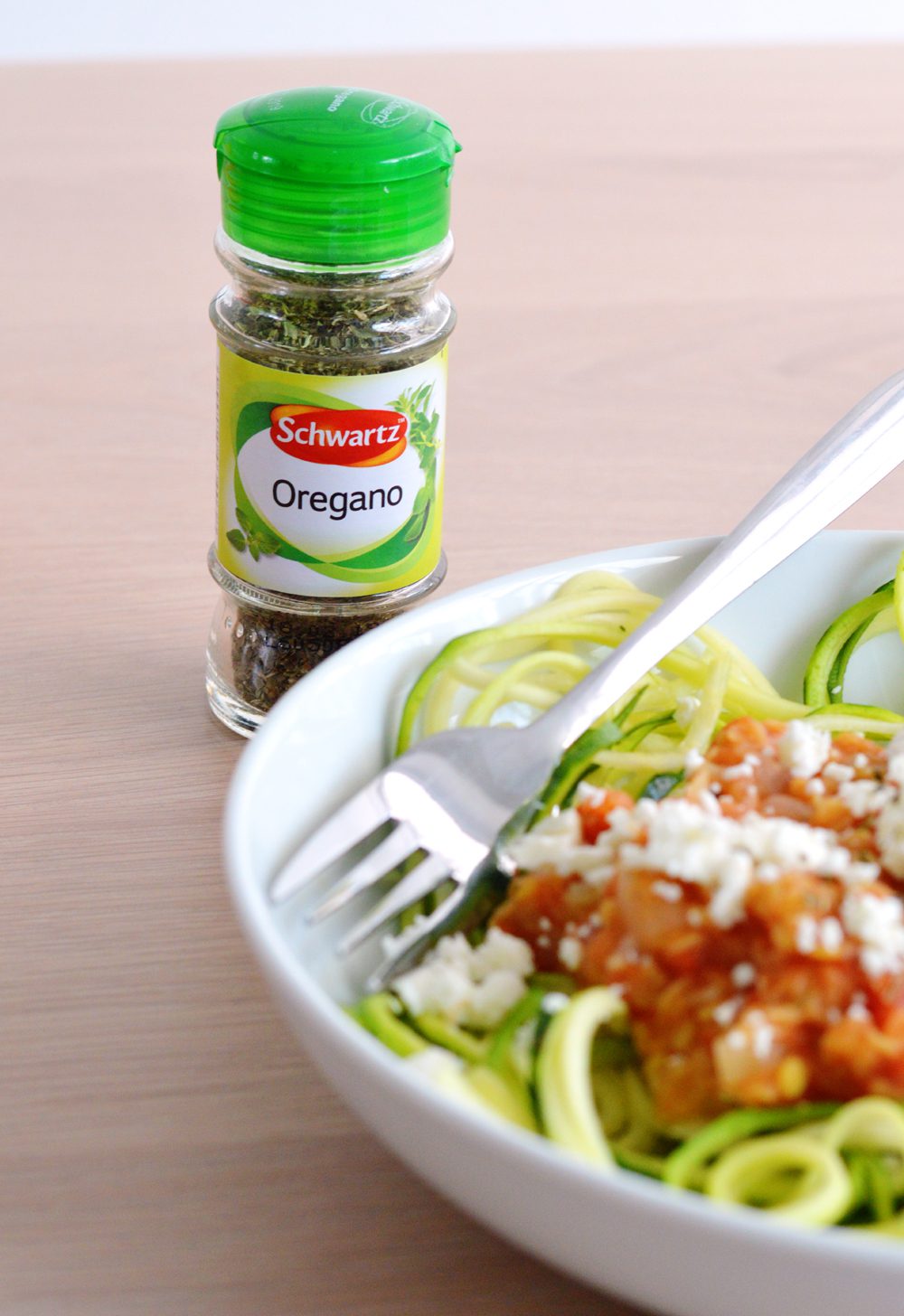 I can often get a bit lazy with trying out new dried seasonings and herbs, and using the dried oregano just reminded me how much they can change a dish and make the flavours stronger.
This recipe is nice and straightforward to make and creates a big batch portion, so ideal for making on a Monday night to see you though a few meals in the week. Of course you could serve this with pasta, but in all my health blogger glory I couldn't resist the old courgetti!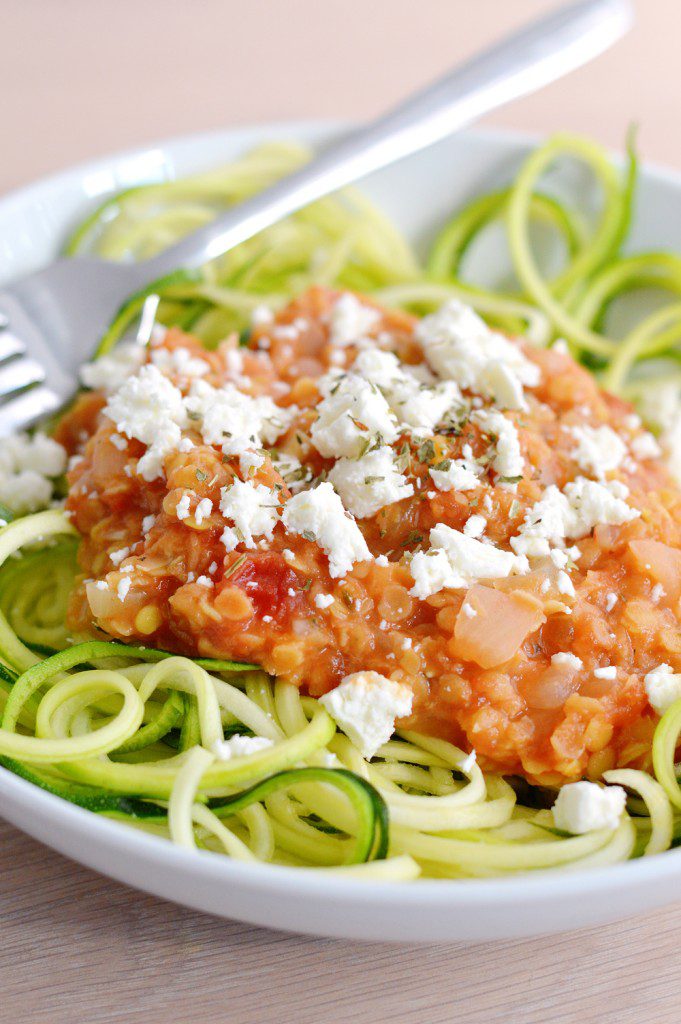 Lentil Bolognese with Feta and Oregano
2016-03-31 13:34:57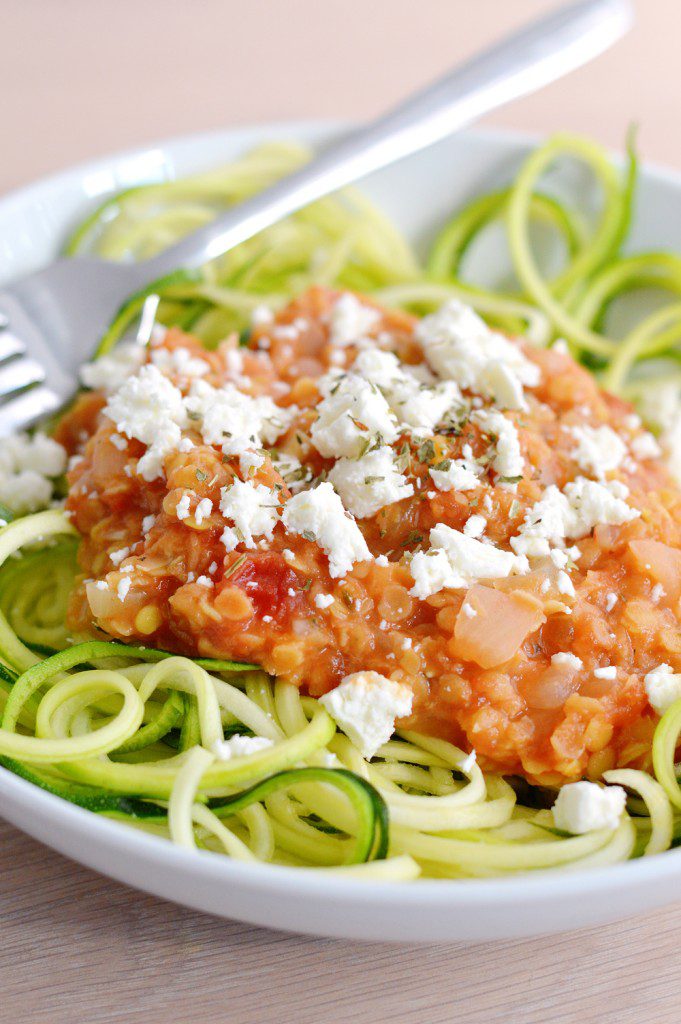 Serves 4
Ingredients
1 tbsp. light olive oil
1 large onion
2 cloves garlic
2 ribs celery
1 tin chopped tomatoes
1 small tin tomato puree
300g red lentils
1/2 tbsp. Schwartz Dried Oregano
Feta cheese to serve
Pasta or courgette to serve
Instructions
Chop the onion and finely chop the garlic. Heat the oil over a medium heat in a large pan.
Lightly fry the onion and garlic. Finely chop the celery and add to the pan.
When the onion and celery is softened add the chopped tomatoes and tomato paste.
Rinse the lentils and add to the pan along with the dried oregano. Cover all the ingredients with water and bring to the boil.
Reduce the heat and simmer with the pan lid on, topping up the water in the pan as needed.
Simmer for 30 minutes until the lentils have broken down.
Prepare pasta or spiralise courgette. Serve with a portion of the bolognese, crumbled feta cheese and a sprinkle of dried oregano.
Notes
Any leftover bolognese will keep in the fridge for 3-4 days or can be bagged up and frozen for 6 months.
Wholeheartedly Laura https://wholeheartedlylaura.com/
Do you have a favourite vegetarian version of a meat filled classic? How often do you use dried herbs in your cooking?
*post in collaboration with Schwartz