Although the weather is slowly getting warmer, I'm still all about the comfort food! This Bean and Vegetable Potato Pie is classic comfort food, but also light and tasty.
It's a shame that potatoes have gotten a bad reputation over the last few years as wrongly we've been made to believe there's something wrong with carbohydrates. However, potatoes are a wonderful ingredient for healthy cooking being low in fat, high in potassium and a good source of fibre. They're also a good form of slow releasing energy, not to mention incredibly versatile and very affordable.
Albert Bartlett is a family business suppling over 20% of the UK's potatoes. Their varieties of potatoes, such as the red skinned Rooster potatoes I used in this recipe are fantastic quality and really do taste amazing. James and I could really taste the difference!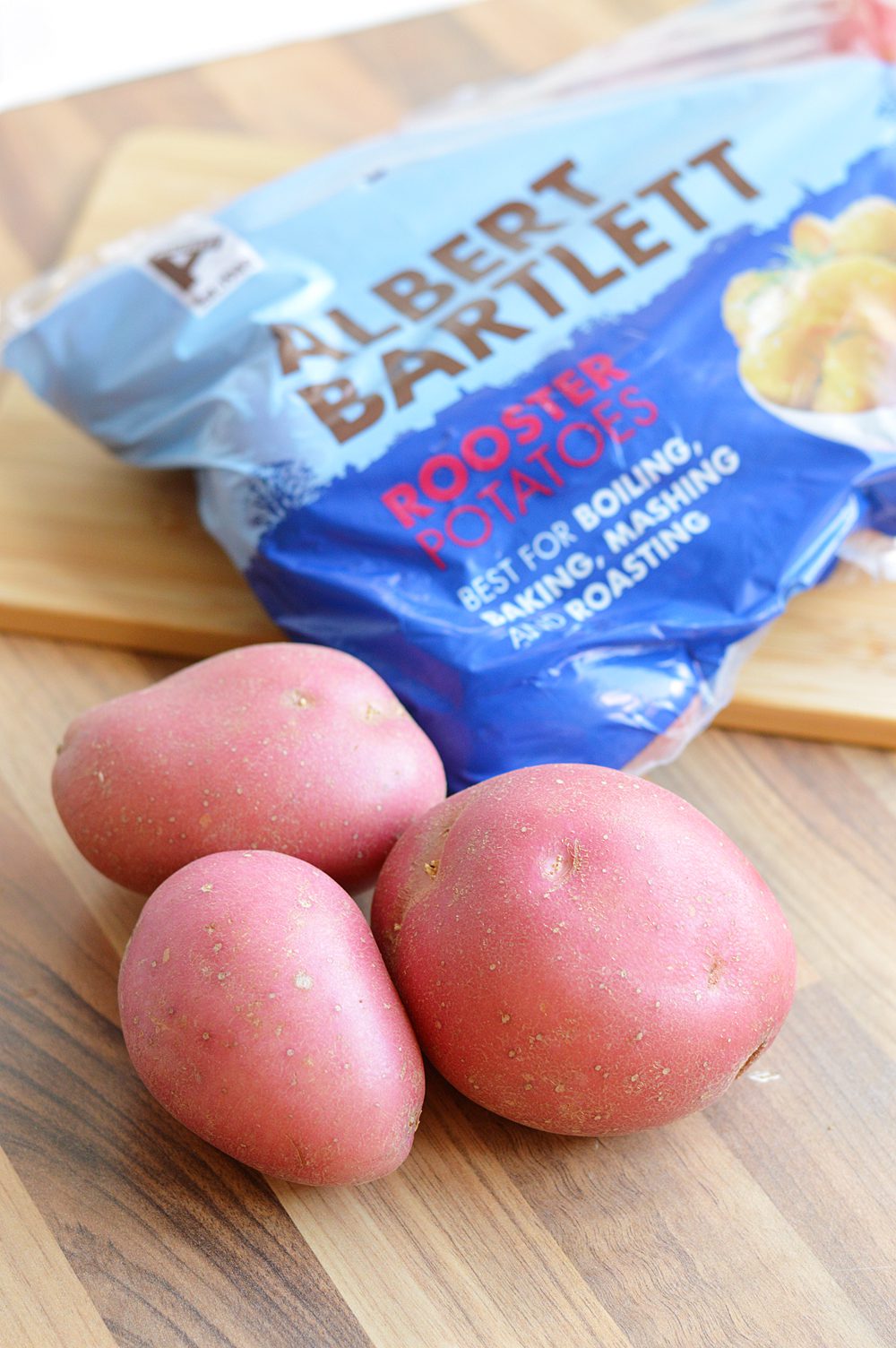 This recipe is completely plant-based and packed with fibre. The bean and spring vegetable tomato base is covered with a layer of crispy Rooster potatoes from Albert Bartlett, slightly lighter than topping it with mashed potato and for me, a nicer texture.
This is a very affordable recipe to make and a great family all rounder. Leftovers keep well in the fridge and as is often the case, taste better the day after! You can also top with some grated cheese if you like too.
Bean + Vegetable Potato Pie
2017-03-06 13:54:10
Serves 4
Ingredients
1 onion
1 clove of garlic
1 courgette
1 carton of cannellini beans
1 carton of red kidney beans
1 tin of chopped tomatoes
2 tablespoons of tomato puree
1/2 tsp of mixed Italian seasoning
2 medium Albert Bartlett Rooster Potatoes
1 tablespoon light olive oil
Instructions
Finely slice the onion and crush the garlic. Heat a little oil in a large pan and begin frying the onion and garlic.
Finely dice the courgette and add to the pan and continue to fry for 5 minutes until softened.
Drain the beans and add to the pan along with the chopped tomatoes, puree and herbs. Season.
Simmer for 5 minutes then transfer to a large oven proof baking dish. Pre-heat the oven to 180C.
Slice the potatoes thinly into rounds. Place in a large bowl and add the olive oil and a pinch of salt. Mix together so that all the potato slices are coated in the oil.
Lay the potato slices on top of the bean and vegetable mix, then transfer to the oven.
Bake for 30-45 minutes until the filling is bubbling and the potato topping is golden and tender.
Serve with steamed green veggies or some salad.
Wholeheartedly Laura https://wholeheartedlylaura.com/
Have you tried Rooster potatoes? Are you a fan of potatoes or have you avoided them? Does this recipe tempt you to try them again?
*post in collaboration with Albert Bartlett.