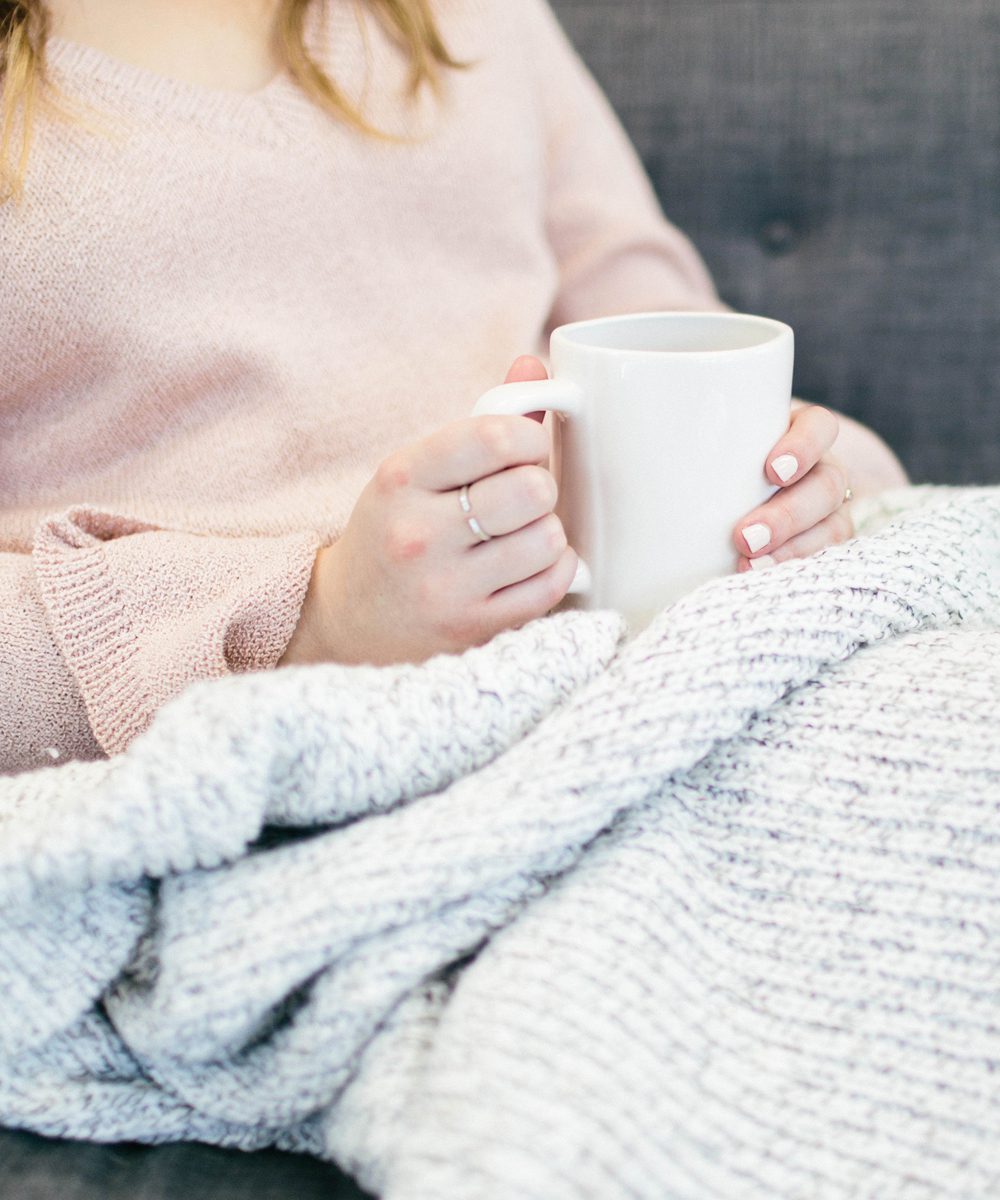 If you've been following along with the blog for a while you'll know I'm a huge fan of Hygge! I first wrote about Hygge in September last year and since it's become a massive trend – although to call it a trend I think does it an injustice. A year one since a slew of books on the topic were released, and Hygge is still going strong.
If you want a refresher on what Hygge actually is, check out my How to Hygge post here (it's one of my most popular posts ever!)
With the new awareness of Hygge, particularly in the UK, there's been a lot of products created using Hygge as a way to market them. When I spoke to Hygge expert and enthusiast Kayleigh from Hello Hygge, she reminded me that Hygge isn't really something you have to consume or purchase and it's worth remembering that before I dive in with all the homewares!
However, I think most of us do find that our environment impacts our wellbeing and one of the many beautiful things about interior decoration is that we can create an atmosphere that makes us feel good.
So in today's post I'm excited to share a few images of how I've been Hygge-ing up my home with some great results!
Log burning stove (well kind of)
First things first, if you follow me on Instagram you might have seen me sharing my story of getting a new boiler fitted. One of the results of that was getting rid of our old gas fire (yey!). While my dream was always to get a proper log burner installed someone in my membership group The Balance Club shared that she had an electric faux wood burner and let me tell you I'm a total convert!
You get those Hygge vibes without the expense, soot and faff. I purchased this model from Amazon and wholeheartedly recommend it. For £100 it's a great size, the flames are realistic and because you can have the flame effect on without the heat it means you can always have it switched on for the cosy glow alone. Total game changer! And yes, it's not quite the real thing but it does the trick for me!
Cushions
I treated myself to some new cushions for the season, these are from LaRedoute and TKMaxx Homesense and I just love them! The knitted cushion shown in the image of the fire is from Sainsbury's. You can go more neutral for a scandi vibe but I love some vibrant colours and I really like how the textures add some extra cosiness to our room.
Candles
If anything is a 'hygge must have' it's candles! I love this candle holder and tealight holder from Dot Com Gift Shop– they have the most gorgeous selection.
Mugs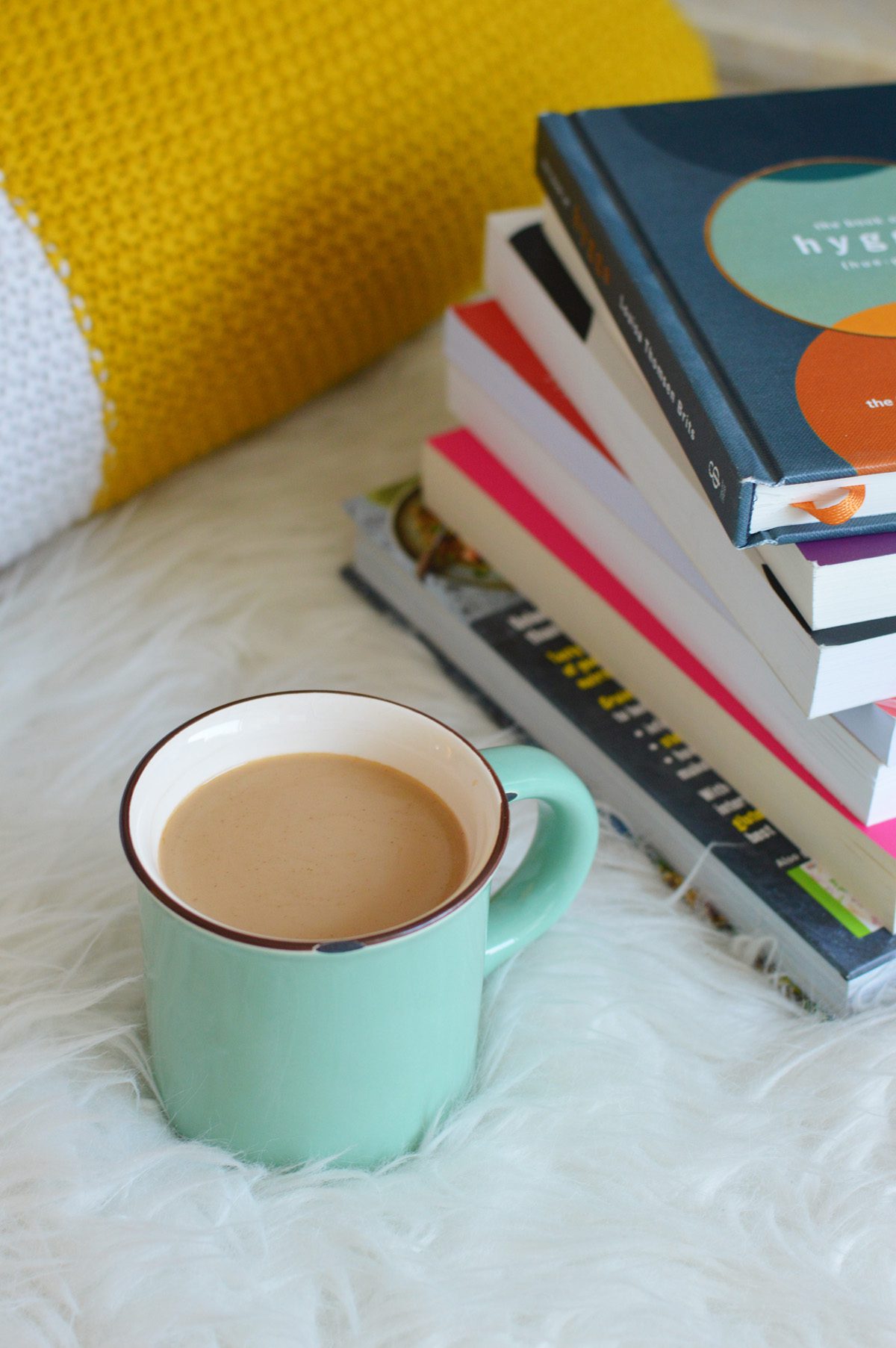 What is it about wrapping your hands around a warm mug of something delicious that's so comforting? Now's not a bad time to treat yourself to some new mugs, this green vintage style one is another winner from Dot Com Gift Shop
Blankets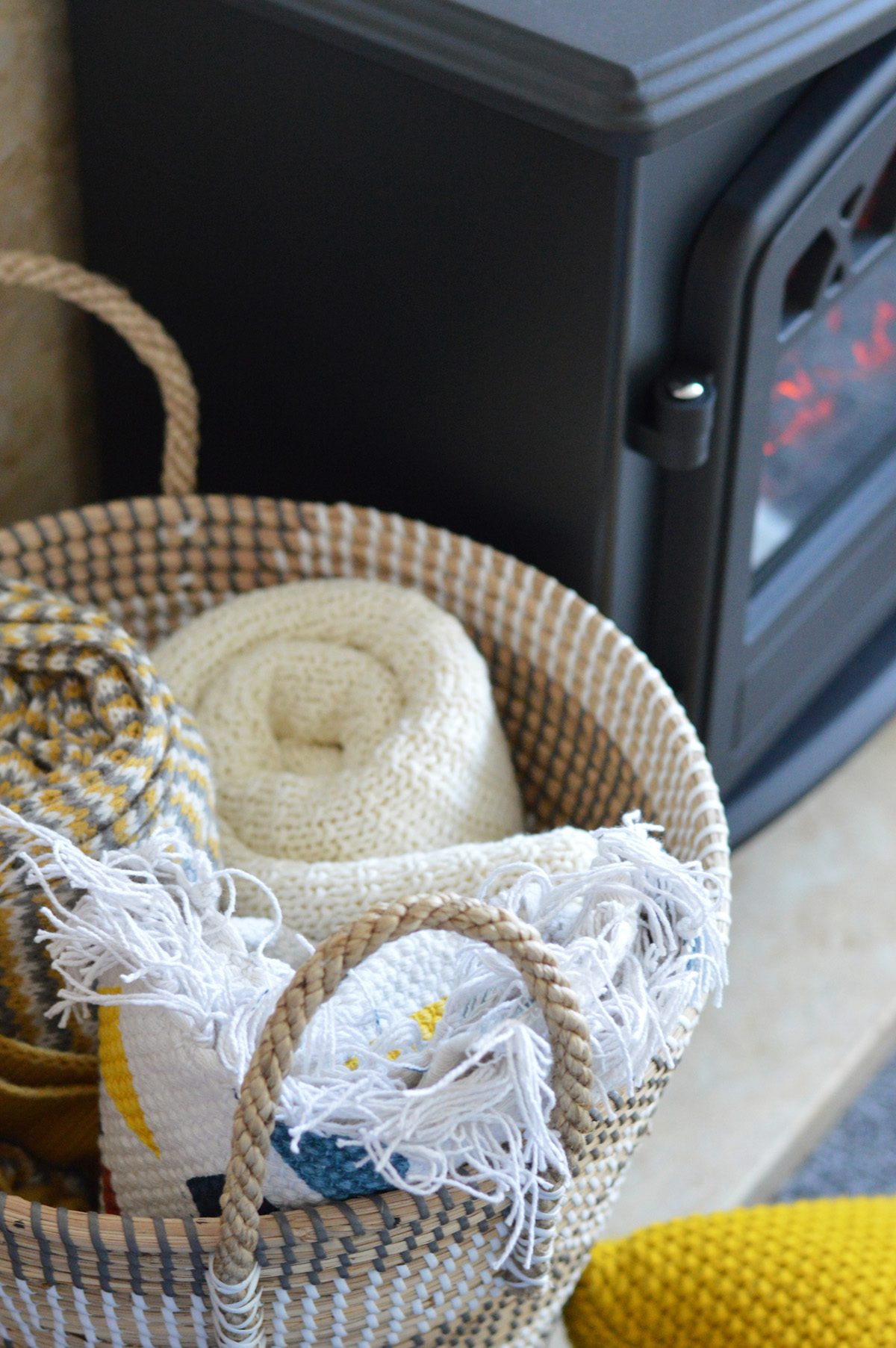 When I was restyling the fireplace area I had a large basket to hide the wire from the fireplace and wasn't sure what to fill it with until I saw some beautiful pins on Pinterest that showed baskets filled with blankets. It looks so inviting and when we've had friends round the kids have gone straight for the blankets and throws to hide under or to create dens. So Hygge! These throws are IKEA, LaRadoute and the basket is TK Maxx.
Hygge home essentials
So here's a quick reminder of some simple ways to add a little Hygge to your interiors:
Use candles
Add baskets filled with throws or blankets or even cut wood – all will add a cosy natural vibe
Textures of wood, wool and (faux) fur are perfect for cosiness
I hope this post has given you a few ideas of how to Hygge up your home!
Have you updated your homewares for the autumn / winter season? What are your hygge home essentials?