I love a good pamper session and it's most definitely something I like to do on a weekend when I have the time to relax. As I've been getting more and more interested in natural beauty, I'd started to come across the use of bentonite clay. It's been used for many years by a variety of cultures for various uses. That was enough to get me intrigued so I went and did some further research.
Bentonite clay is made from old volcanic ash and has the ability to produce an electrical charge when mixed with water which in turns makes it perfect for drawing out and absorbing toxins. It can also help to oxygenise the skin and tissues. It can be used externally and internally as a detoxifying drink, however the FSA has issued a warning against using it in that way.
The more I've researched the clay, the more amazing it seems to be. Here are some of the ways it can be used externally:
On any spots, stings and bites to help pull out toxins and draw oxygen to the area to promote healing
For oral health as part of a natural toothpaste or mouth wash
As a detox bath by adding some clay to the water
As a face mask or skin mask for any part of the body
This article from Wellness Mama has a great list of of the uses of clay, as does this post I noticed on the Free People blog just last week. My lovely new friend Sam Ruckle also did a great video series on the uses of clay here.
I really wanted to start off my making a mask! *warning scary picture coming up!*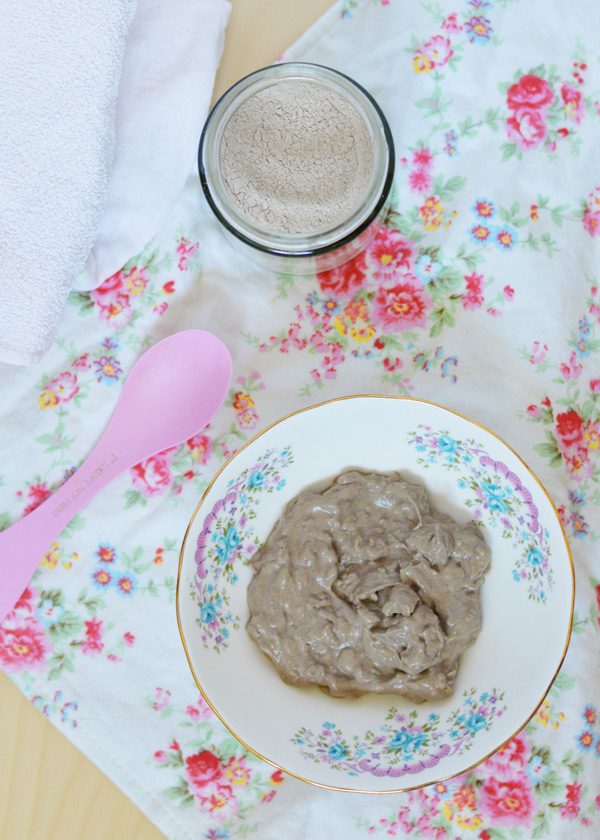 You can make a very simple homemade clay mask by just mixing the clay with water and spreading it on your face, but do be aware that clay is better suited for oilier complexions and can be quite drying. I decided to mix mine with some oil and honey to make it more nourishing. First things first though, do not use metal utensils with the clay, always use plastic, glass or ceramics.
Simple nourishing and detoxifying clay mask
3 tbsp bentonite clay
1 tbsp olive oil
1 tbsp honey
1 tsp raw apple cider vinegar if you have it (optional)
Water to mix into your desired consistency
Start off with the honey and oil in a bowl and add in the clay, mix well and then add the water if needed. Spread on to your face and leave for 15 minutes before rinsing and wiping off with a face cloth or a muslin cloth. You'll probably have more clay mask than you need, I spread what I have left on any blemishes on my body to use it up.
Your face will be a little red which is a good thing as it shows that the circulation has been improved and more oxygen is getting to your skin. If you have normal or dry skin, moisturise afterwards with a rich lotion or oil like coconut oil. If you have very dry skin and are looking for a natural face mask for that, check out my 'feed your face' avocado based mask.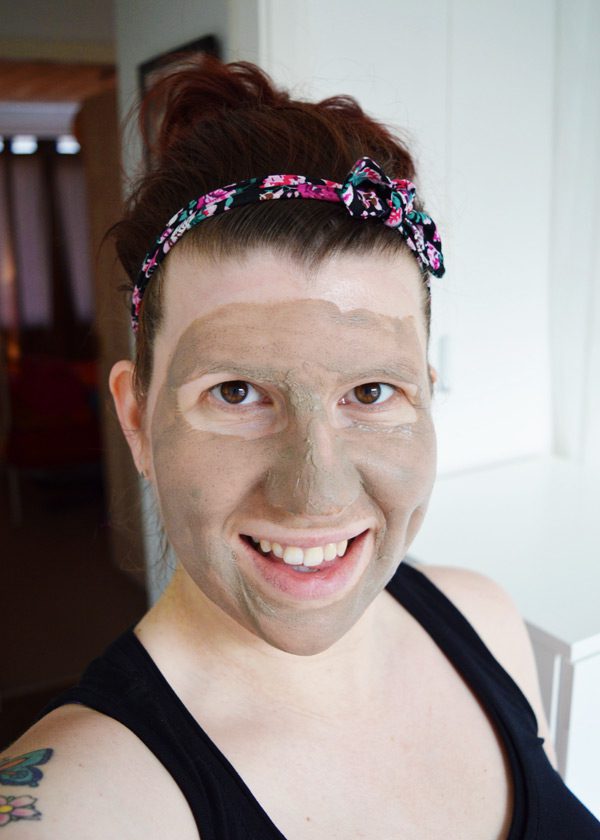 Scary I know ;-) I just store my clay in a glass jar so I can make the mask whenever I fancy it. I bought my clay from eBay, but on reflection I would probably look for a better more pure source of clay such as this Aztec Secret or this one from Indigo Herbs. Just look at the price too, so cheap and affordable for something that would enable you to make loads of masks, one of the things I love about natural basic skin care like this!
Have you tried a clay mask before? Have you made your own clay mask? Is this something you'd try out?