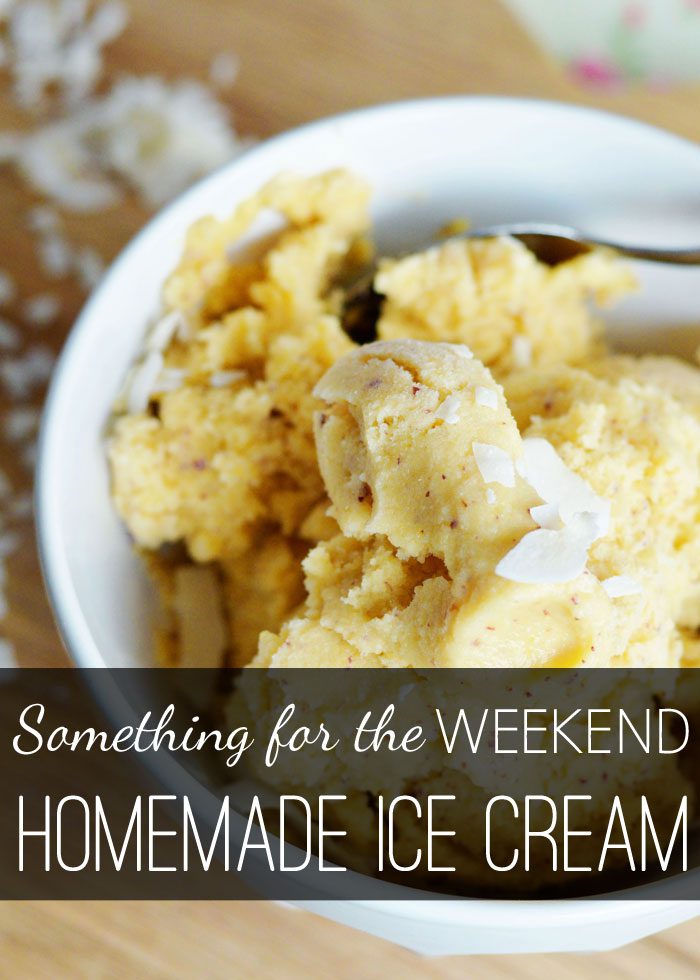 I love ice cream! It is without a doubt one of my favourite foods, I could eat it all the time especially in the summer. Most regular ice cream from the shops isn't exactly the healthiest, but luckily it's easy to create your own and makes a perfect weekend project.
Here I've made two versions, a vegan one and a one containing dairy. There's various different methods of making ice cream with or without an ice cream maker and I'll give you those options too. I do have a cheap ice cream maker from Amazon and as long as you have the freezer space they can be a worthwhile little investment and save you some time, however they are certainly not essential in creating delicious healthy home made ice cream.
The recipes I'm going to give you here can are quite basic and can easily be changed up with different ingredients to make them more exciting if you wish. What you will also find is that different methods of making ice cream have different results in terms of texture, so try out a version that you will prefer. The four different methods you can try go like this:
1. Use an ice cream maker
Blend your ingredients together then pour into your ice cream maker following manufactures instructions. You can eat straight from the ice cream maker or transfer to another container to freeze. When you are ready to eat, leave to defrost for 10 – 15 minutes before scooping.
2. Use pre frozen ingredients
Use frozen fruit and blend with your choice of liquid and any other ingredients into a thick soft serve like consistency. It's definitely easier if your blender comes with a stick to push the ingredients down into the blades. Eat immediately or place in the freezer to firm up a little first.
3. Blend cubes of the ice cream mixture
Blend your ingredients together and pour into ice cube trays. Once frozen pop the cubes out and add to a high powered blender or food processor and re blend. You may need to add a little additional liquid to get it going. Serve immediately.
4. Churn it yourself
Blend your ingredients together and pour into a container. Place in the freezer and every hour or so, break up the ice crystals with a spoon or folk. Do that for at least 5-6 hours. When ready to eat, leave to defrost for 10-15 minutes before scooping.
All an ice cream maker really does is churn the ice crystals up for you do they don't harden in a big block and as stated above, you can do that yourself by stirring the mixture every hour while it freezes.
Nectarine and Coconut Vegan Ice Cream
2014-07-31 12:24:00
Ingredients
400ml tin full fat coconut milk
3 ripe nectarines
1/3 cup of liquid sweetener (I used coconut nectar)
Instructions
Cut the fruit away from the stone and place in a blender with the rest of the ingredients. Blend well then follow your choice of ice cream method.
Notes
This should serve 3-4 people.
Wholeheartedly Laura https://wholeheartedlylaura.com/
Strawberry Frozen Yoghurt
2014-07-31 12:26:44
Ingredients
1 punnet of strawberries (approx 250g)
2/3rd cup of full fat plain yoghurt
1/2 tsp vanilla extract
2-3 tbsp honey
Instructions
Blend all ingredients together and follow your preferred ice cream making method.
Wholeheartedly Laura https://wholeheartedlylaura.com/
I made the strawberry frozen yoghurt in a blender as per method 2 using strawberries I'd frozen myself just by washing them and chopping into pieces then placing in a freezer bag. The nectarine coconut yoghurt was made with the ice cream maker then transferred to a lined loaf pan to freeze further. You can definitely see the difference in the textures. If you are looking for a quick method, number 2 is definitely the quickest and I've often made a single serve portion of froyo for myself as a dessert.
You can also freeze any of those recipes in ice lolly moulds like my raw chocolate dipped strawberry ice pops recipe and just eat them that way too!
To make sure the texture is good, I'd be wary of adding more fruit or going for lower fat options as it's the fat that makes these more creamy rather than icy. I also think the liquid sweetener helps with the texture as well, and remember that once frozen even the ripest fruit might not taste as sweet.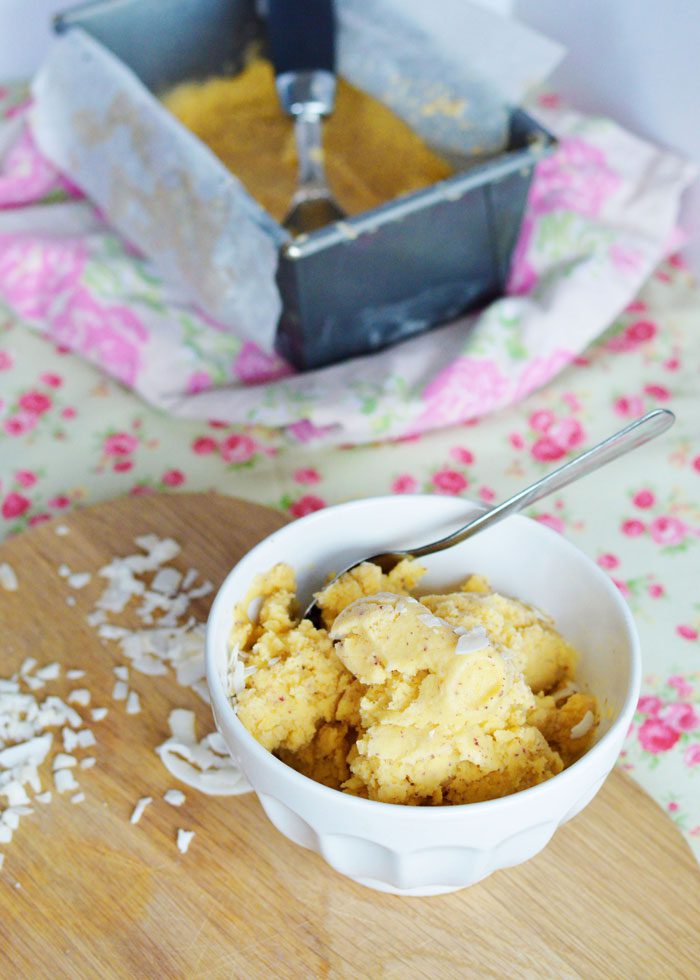 Have you made your own ice cream at home? Would you give it a try? What flavours and ingredients would you go for?