Happy Sunday everyone! I can't tell you how nice it is to be writing another Eat, Move, Wear, Love, Link post after 3 weeks, it kind of signals that things are returning to some kind of normality this week. It hasn't been all straightforward though, we had another night in hospital with Fin to try and sort out his jaundice as his levels had gone a little high. Luckily his levels fell very quickly and we were back home again :-)
On Tuesday we took Fin into James office where he was thoroughly spoiled rotten, then we went to Starbucks so I could get my Pumpkin Spice Latte fix! While in Starbucks I also chatted to a group of new mums that meet there every Tuesday morning, so I'm hoping to join them for a cuppa and chat each week.
Eat
After the stress of the last few weeks my appetite finally returned. I was also getting concerned that my lack of food would damage my breast milk supply so I've been eating whenever I am hungry. I've just started to feel the need to snack in the middle of the night too which I see as a good sign!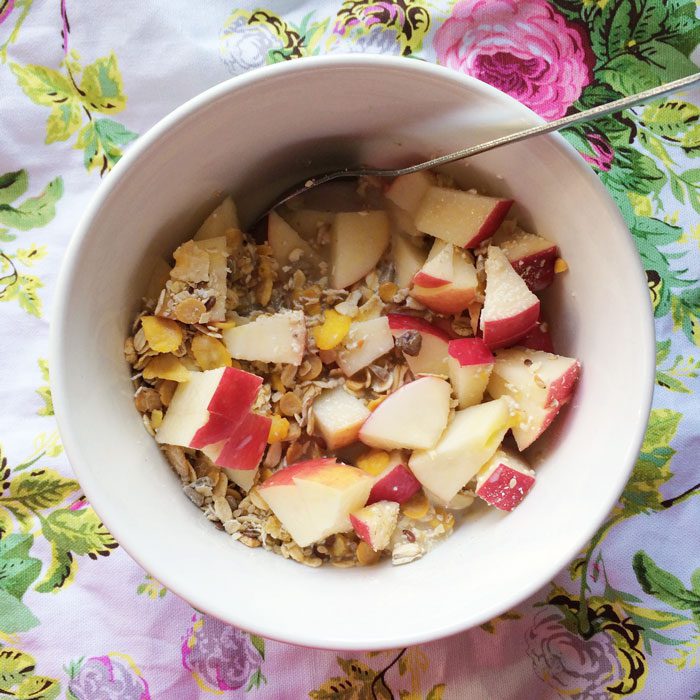 Ompf high protein muesli with apple and almond milk
Creamy porridge with berries, almond butter and cinnamon and a green tea on the side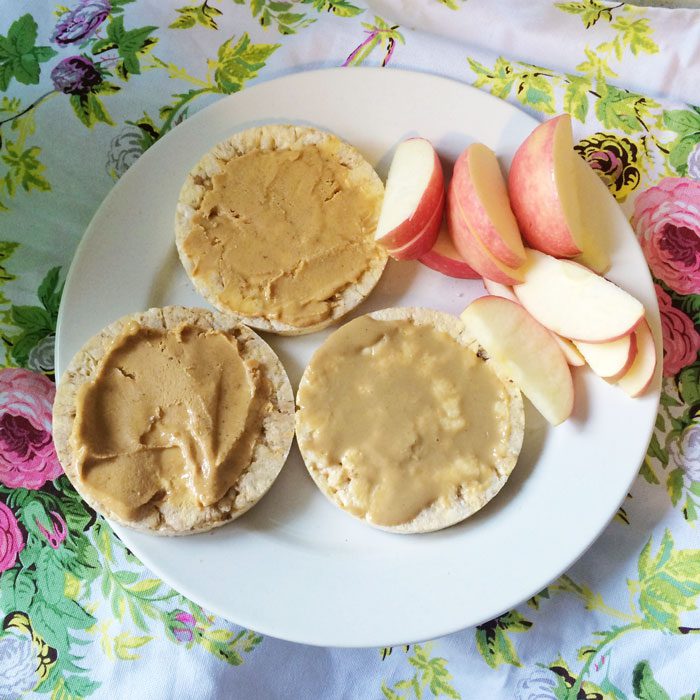 Corn cakes with nut butters and apple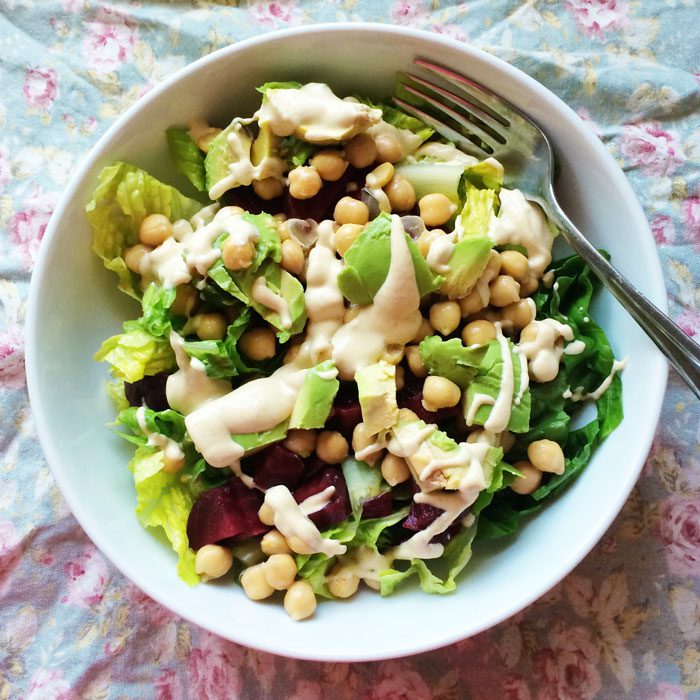 Chickpea, beet and avocado salad with tahini lemon dressing
Roast veggie salad with avocado and balsamic dressing
Ilumi lentil dahl and broccoli
Snacks have been protein bars, chocolate cherry green smoothies, nuts and dried fruit and spoonfuls of coconut oil straight up. The Ilumi meals have been a godsend, I'll be blogging more about the things that have helped us stay healthy with a new born soon.
Move
Not a lot of movement to be honest! We've been out for 30 minute walks with the pram, but naturally hospital stays have impacted on that. I've been continuing to do my pelvic floor exercises (luckily everything feels good down there if you know what I mean!) and some simple core exercises from a leaflet they gave me when I left hospital. Can't wait for my 6 week check so I can start getting back into working out!
Wear
This week I decided to put all of my maternity clothes away. I felt sad, especially as I should still really be pregnant right now, but also happy to be moving on and getting to know my new body (again, more on that in a coming blog post). I managed to pop to the shops mid week and grabbed some new skinny jeans and that lovely statement necklace from Wallis. I've also ordered a few stripy breast feeding tops as well.
Love
So cute right!? After everything we've been through with Finley these last three weeks, it finally feels like we are getting settled. Of course his surgery plays on my mind, but I have a choice in how I choose to deal with it. I don't want my memories of this precious time to be tainted with worry any more than they have been already. We know that Fin is going to be ok and he's in the best hands after all. I've also been hearing more and more positive stories about babies in far worse situations that him, more reminders how lucky we are really. Also…
Autumn in the air // the Guardians of the Galaxy soundtrack // my first Love Lula beauty box // a new smaller slow cooker // lots of time with my family and friends // Fin gaining weight // the pleasure of breastfeeding (during the day, perhaps not so much at night!) // hot showers // Rebel kitchen chocolate milk
Link
Do you like the Pumpkin Spice Lattes? Does it feel like autumn for you yet?