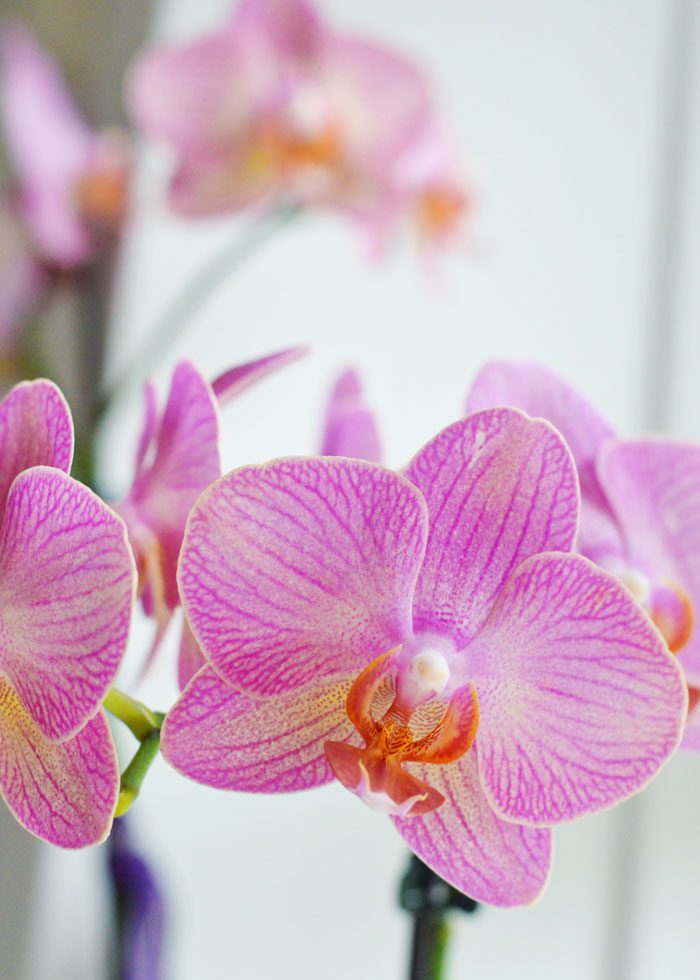 Happy Sunday everyone, hope you've had a good weekend so far! Isn't that orchid pretty? We got it as a late anniversary gift from my parents and when I had the camera out earlier this week I decided to take some photographs. This week feels like it's been extremely busy for me! I've had a couple of hospital appointments with Fin, one of which was getting his tongue tie snipped so I was glad that was all sorted. He also had a prolonged jaundice screen which came back clear meaning his jaundice is breast milk jaundice and totally normal. We also took our first drive together in the car with no James which was nerve wracking. I have a mirror attached to the back seat so I can still see him thankfully but I was still looking over my shoulder at every junction and red traffic light! I also got my car MOT'd and had a brilliant shopping trip so feel like I haven't stopped.
Eat
Apple and cinnamon egg scramble with almond butter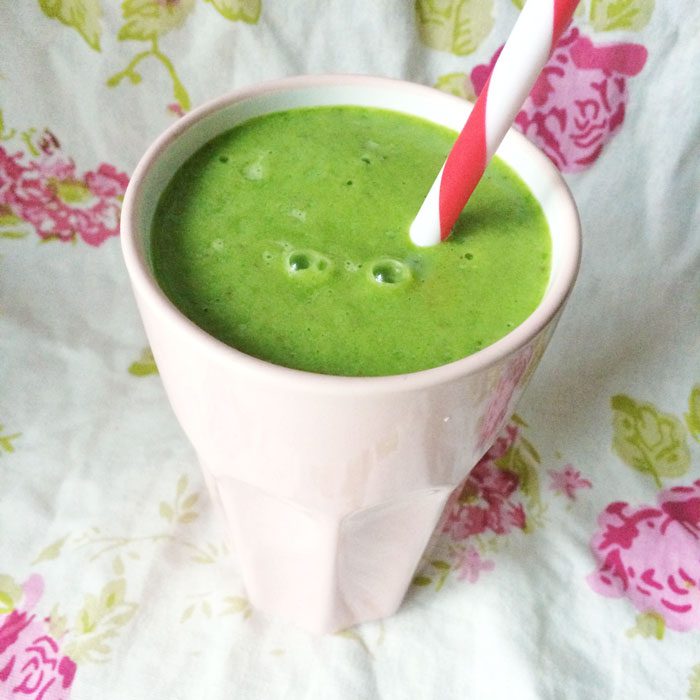 Green smoothie with spinach, peaches, avocado, vanilla sun warrior and almond milk
High protein muesli with almond milk and blueberries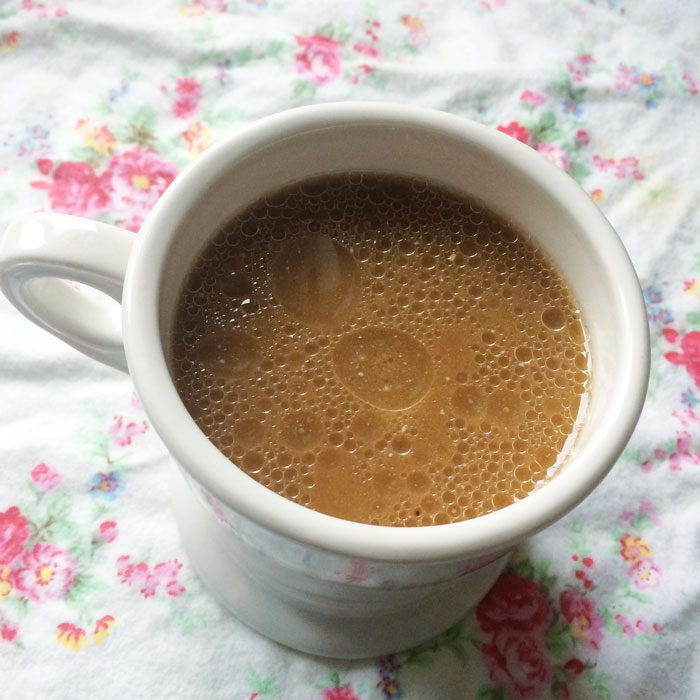 Coconut oil and milk decaf coffee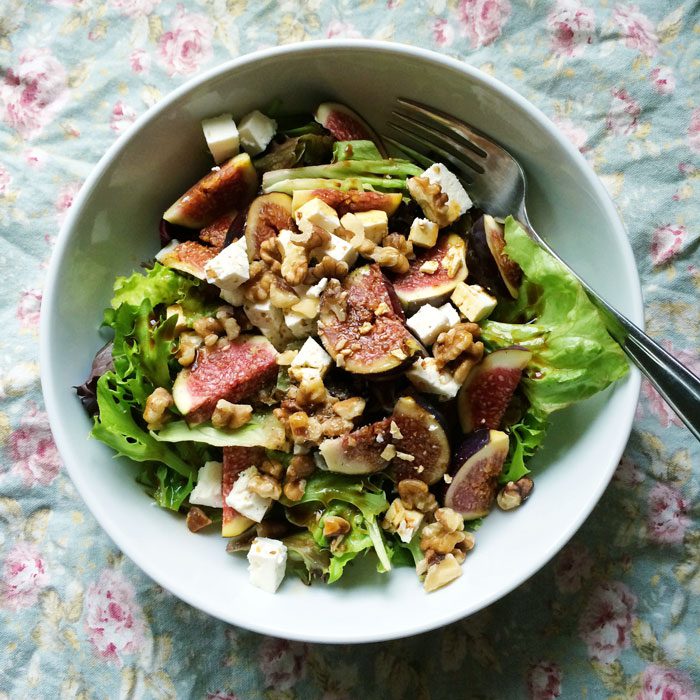 Fig, goats cheese and walnut salad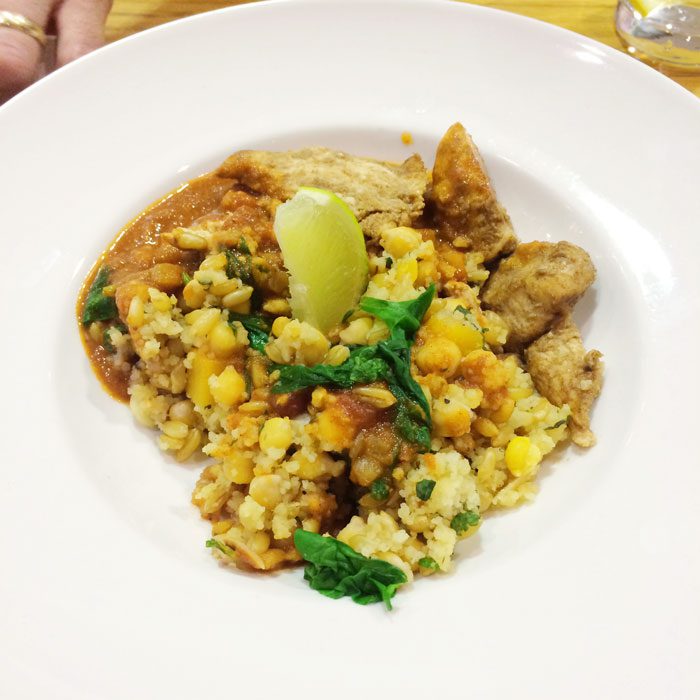 Marks and Spencer Chicken Almond Tagine
Slow Cooker Beef Stew
Some nice eats considering I sometimes feel like I have no time to eat! I've been making a decaf coffee with coconut oil and when it's in the fridge, some leftover coconut milk, each morning as coconut is good for breast milk. On Wednesday when I was out with my Mam and Aunt I enjoyed that Chicken Almond Tagine from the M&S cafe, it was delicious! I've also been loving my new smaller slow cooker and that beef stew was gorgeous, check out my Instagram feed or Facebook for the super simple recipe. I'm planning a post all on chuck it in slow cooker recipes as I think I'll be using them a lot!
Move
Not a lot on the movement front again this week, we did get out for a couple of walks, ahem, if walks around the shops count ;-) The weather has been crap here which doesn't help either although I know I need to lose that excuse! Sooo looking forward to being able to work out again properly!
Wear
All the stripes!
I've been getting some breast feeding tops and naturally went for all the stripy numbers! I got two tops from JoJo Maman Bebe and Mamas and Papas. I also treated myself to some new black pants, a cardigan and button up shirt from New Look. I am in the process of losing weight, but as I said in this post, I don't want to put things on hold for that. There's no reason why I can't look good at this size too!
Love
I will stop posting loads of baby pics eventually, honest! What can I say, I'm just in love with my little fella! Also…
My Aunt and Uncle from Brighton visiting // one week and no hospital stays, yey! // Pinterest on my phone while breast feeding in the middle of the night // big family meals at my parents house // a lazy afternoon nursing and watching DVD's
Link
How has your week been? What have you been loving this week?