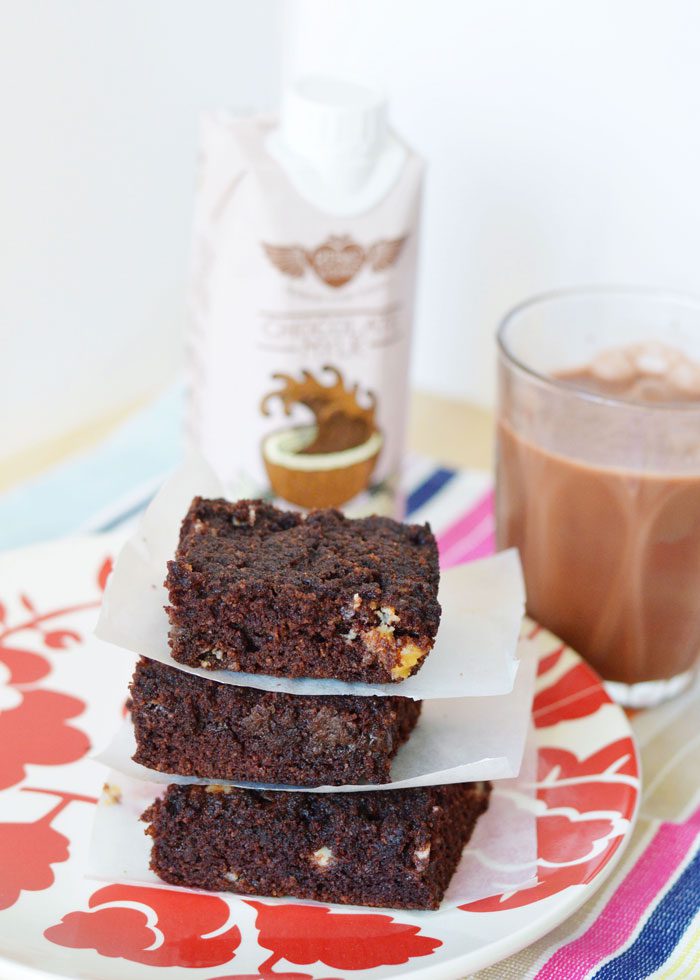 This is my last recipe for my role as Rebel Kitchen Blogger of the Month. Don't forget to check out my other recipes for Chai Spiced Porridge and Triple Green Smoothie. Of course I just had to end the month on a high…with chocolate!
These chocolate chunk bars are gluten free made using coconut flour. Sometimes coconut flour can result in a slightly dry result, but these are incredibly moist and moreish! Kind of like a cross between a brownie and a cake, they have a cake sponge texture with the rich chocolaty-ness of a brownie.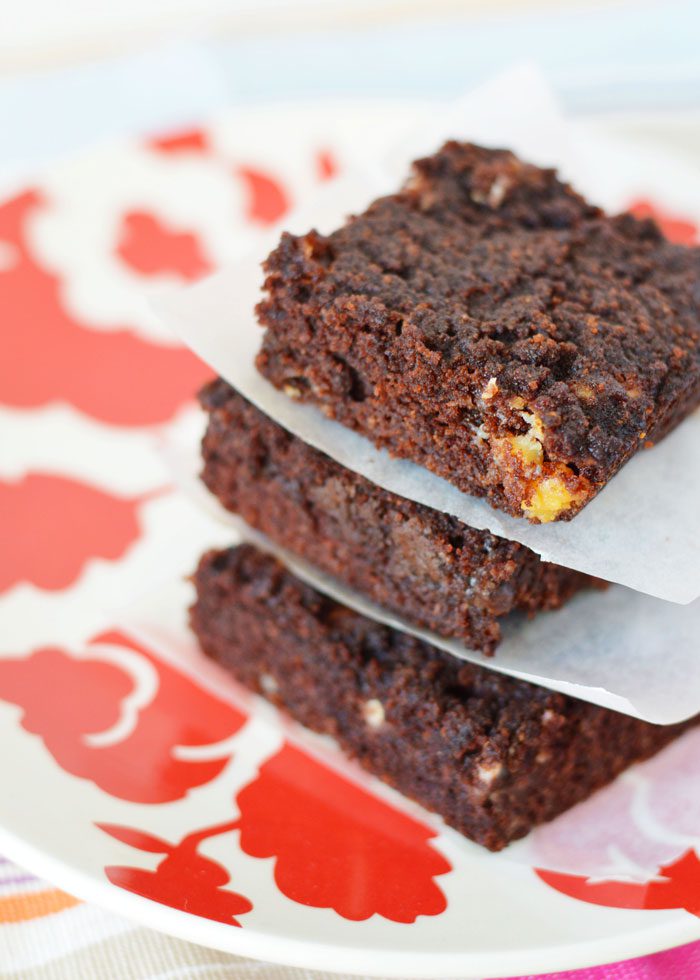 I used a mix of plain and white chocolate chips but of course you can use whatever variation of chocolate chips you like. You could also experiment by swapping the Rebel Kitchen Choco Milk for their amazing choc orange milk for a chocolate orange version!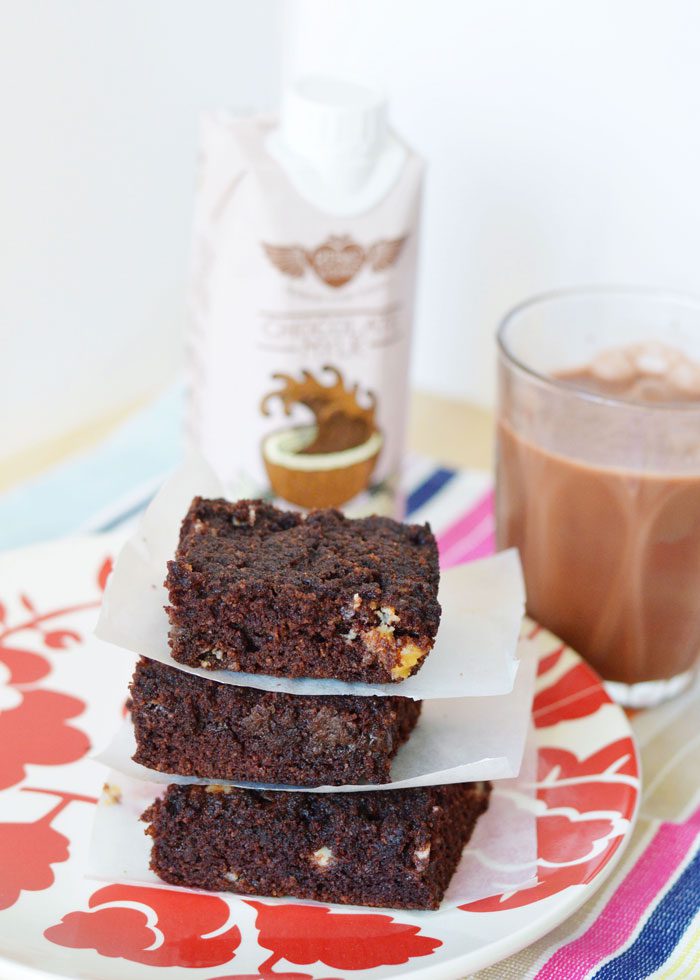 Chocolate Chunk Cake Bars with Rebel Kitchen Choco Milk
2014-10-22 09:47:34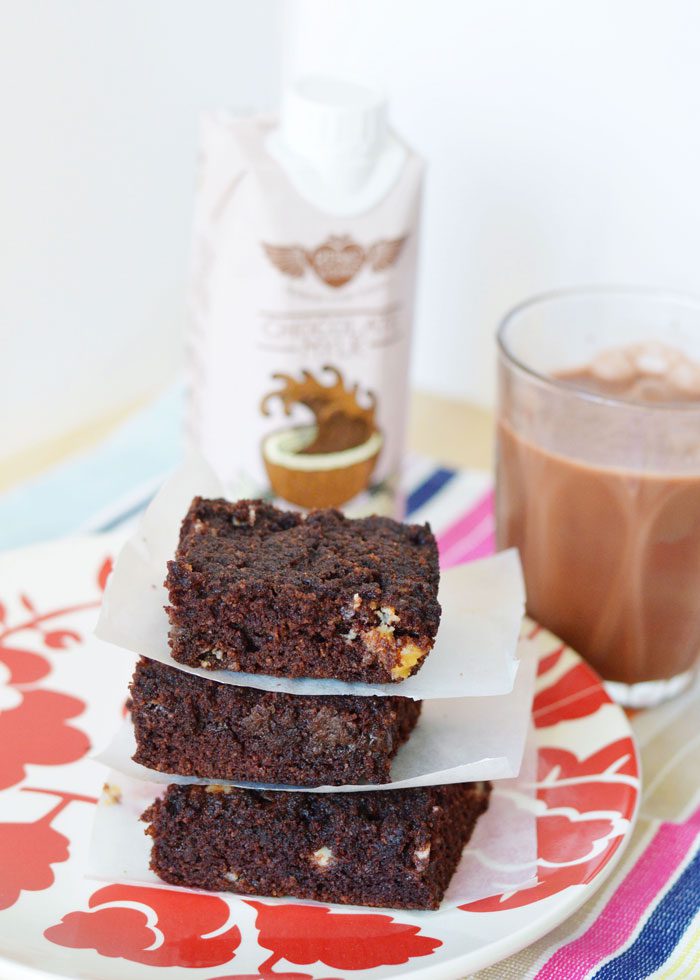 Ingredients
1/4 cup coconut oil (melted)
1/3 cup honey
2 eggs
1/3 cup Rebel Kitchen Choco Milk
1/2 cup coconut flour
1/4 cup cocoa powder
1/2 tsp baking sode
1/4 tsp salt
1/3 cup of chocolate chips - I used half plain and half white chocolate
Instructions
Pre heat the oven to 180c / 350F and grease a 9x9 tin with coconut oil
Whisk the eggs and add in the honey and melted coconut oil followed by the choco milk
Mix the dry ingredients together except for choc chips then stir in the wet ingredients trying to not over mix
Stir in the chocolate chips and transfer to the tin
Bake for 20 - 25 minutes until just cooked. To make sure the texture doesn't become too dry check after 15 minutes, the middle should just be set and slightly firm
Allow to cool in the tin for 10 minutes before turning out and chopping into squares
Notes
Will keep for 2-3 days in an air tight container
This recipe also freezes well, just wrap squares in foil
Wholeheartedly Laura https://wholeheartedlylaura.com/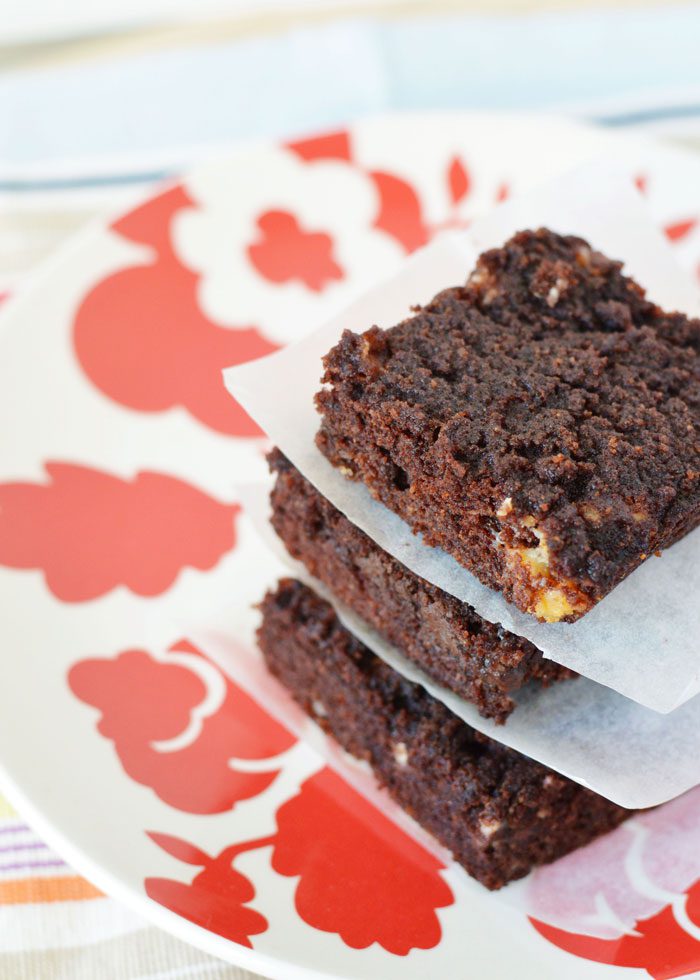 Thanks to Rebel Kitchen for having me as their Blogger of the Month!
Have you tried Rebel Kitchen drinks yet? I've just ordered a case of the Chai milk as a treat for myself. Cake or brownie, which do you prefer?