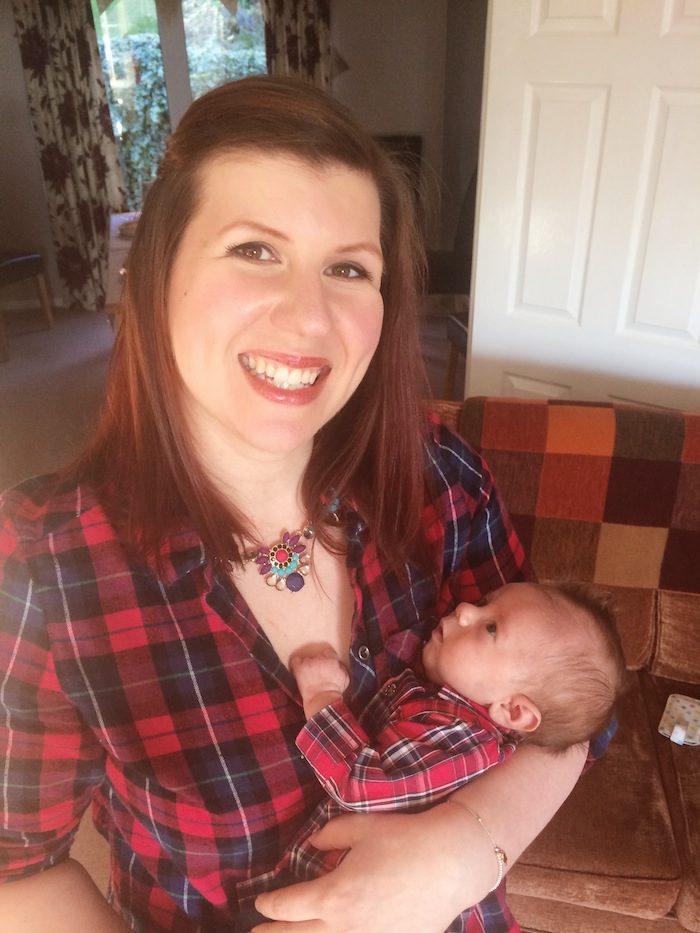 It's been so long since I posted a Day in the Life! My last post like this was just a week or so before I gave birth to Finley so it's interesting to see the contrast!
This is my day from Monday which started at around 3am when Finley woke for a feed. His last feed had been at about 11.30pm so that was quite a good amount of time for him to go. However things didn't continue so well as he didn't go back to sleep until 4am then woke again at 5am. He was still asleep when James took him at 6.45 so I could go and get a shower. I shower every day as it makes a huge difference to how I feel! I always put on a vest top and leggings or yoga pants and no make up, just some organic face cream. I used to wear make up every day but I just don't have the time unless I'm going out somewhere!
Finley was then awake and hungry so I fed him, played with him and fed him again. He was a bit fussy and took a while to fall asleep for his nap. I managed to get him down in his moses basket for about 20 minutes…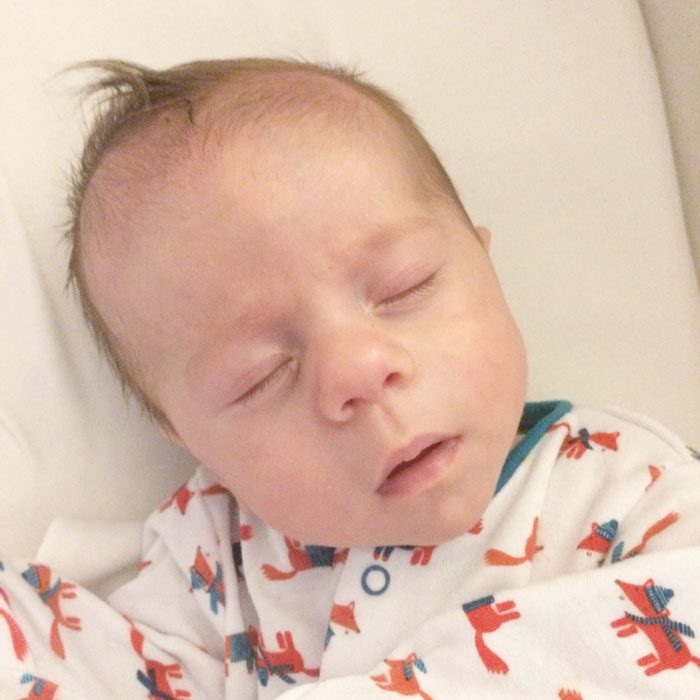 While he napped I warmed up a slice of my baked oats and ate it with a blob of cashew butter and a green tea: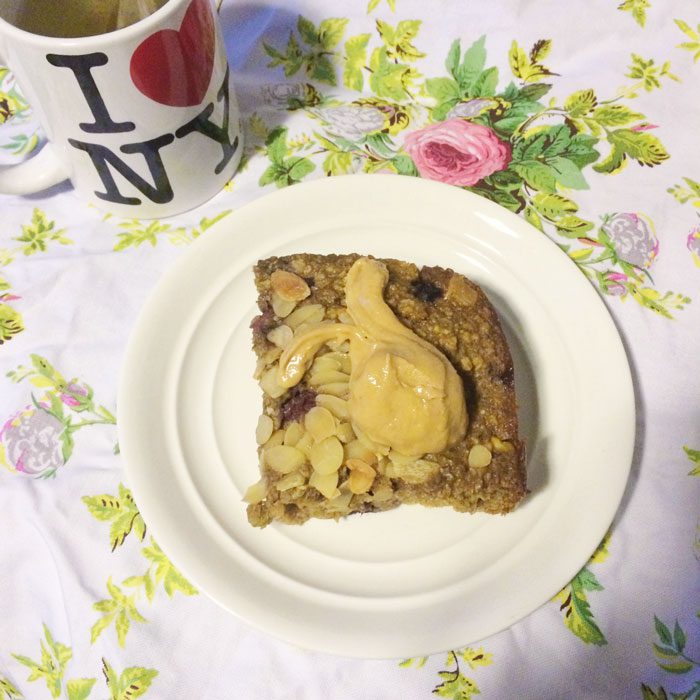 He never sleeps very long in the moses basket so when he woke up I transferred him into the wrap for the rest of his nap:
Then I made myself a decaf coffee and started answering emails and checking social media:
Finley woke up about 9.30 for a feed and was very fussy again but I managed to chill him out after a while. Something I'm trying to do is go out each day so instead of getting our groceries online we went to the shops. I popped him in the wrap while we walked around Sainsburys. When we got home he was back in the wrap while I packed away the shopping, then I snacked on a persimmon I'd picked up at the shops and a graze box: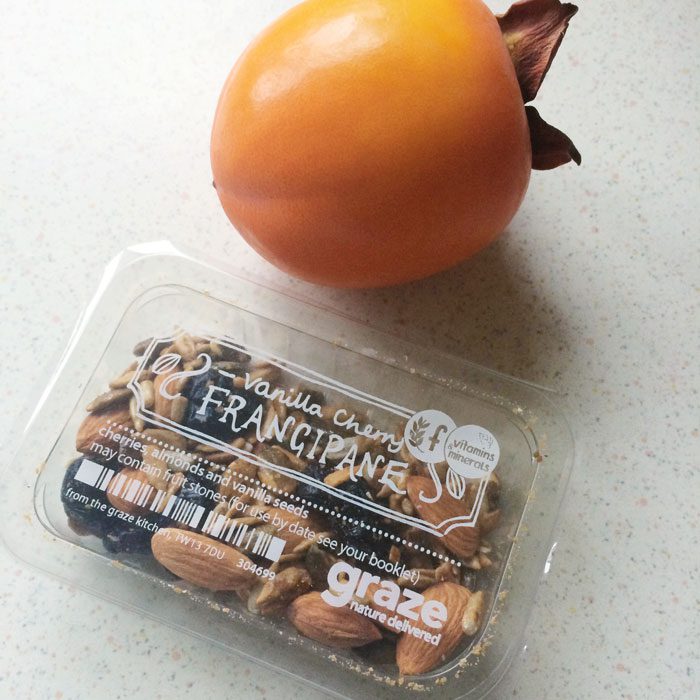 Finley was still napping in the wrap so I thought I'd might as well grab lunch too as it was almost 12. I made a big salad with beetroot, tinned mackerel and balsamic vinegar: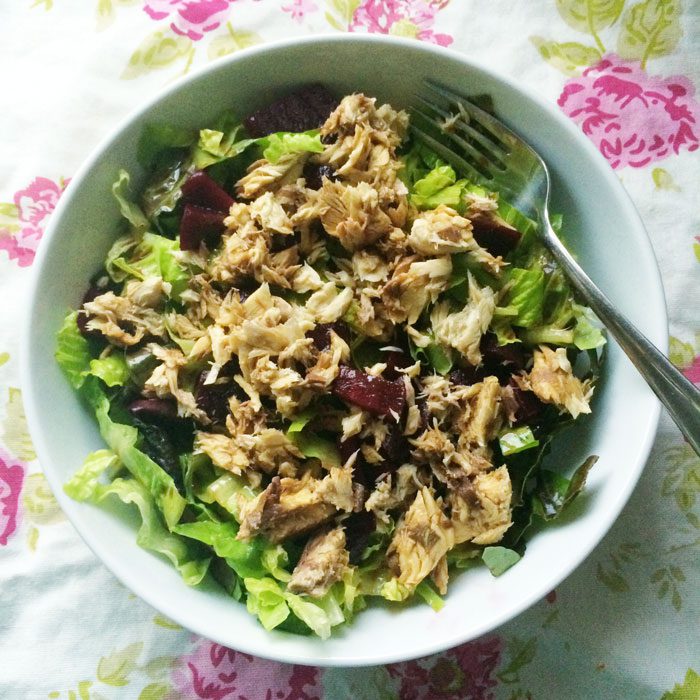 Our health visitor arrived just after 1pm. With all the issues we've been having with Finley she's been visiting us once a week and I have to say she's been an amazing support. We chatted about how fussy Finley had been feeding recently and came up with some ideas to try and help. After she left Finley was really fussy and cried a lot, my head was done in to be honest! Eventually I managed to feed him and get him down for his nap. I watched more House on Netflix while I pottered about online replying to comments, commenting on blogs and looking on Pinterest. I also snacked on an un-pictured apple and another graze box.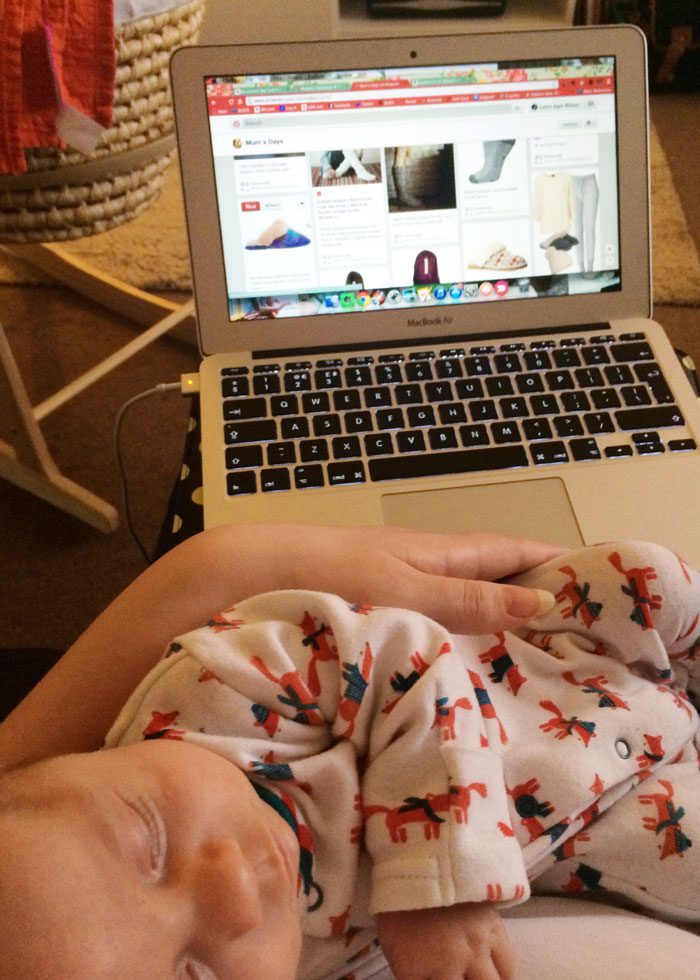 James came home at 5.30 and we talked about how fussy Finley had been during the day – we had thought it was due to thrush but now we were thinking it could be silent reflux or wind. James watched him while I made my dinner, some chicken, black bean and butternut squash chilli, a recipe I made for Old El Paso along with some steamed greens and avocado:
James bathed Finley while I chatted with a lactation consultant from the Tyne and Wear La Leche Facebook group I'm part of. She was super helpful and I arranged to see her on Friday. I popped in at the end of his bath and he was all smiles! After that I snacked on another persimmon, I just love them!
I fed Finley and got him settled then passed him over to James. I slept with some ear plugs in on a duvet on the living room floor from 8pm until almost 11.30 when James woke me up to feed Finley. Then Finley and I headed to the bedroom while James get's his sleep on the living room floor.
And then we start all over again! That was actually quite a rough day as Finley was so hard to feed and settle, plus the weather was horrid. There would usually be a little more playtime but all he wanted to do was cry, refuse my breast and sleep! Luckily since Monday he's been a lot better and is feeding much better as well. There was also no exercise on Monday as my back was still sore after falling down the stairs but I'm happy to say that has improved a lot as well!
If you have / had a little one what did your days look like? Do you wear make up everyday?