Hello sweethearts hope you are having a fabulous weekend! February is here already and I'm looking forward to getting into the Yoga Challenge (more below) as well as some new goals, but more on that next week. The week just gone has been a good one, I've been loving my smoothies, especially my Cranberry, Coconut and Orange smoothie pictured above. Usually I don't like cold foods in the winter but I'm really enjoying my salads and smoothies at the mo.
Eat
Toffee apple porridge with peanut butter and cinnamon
Mixed berry and spinach smoothie bowl with flaked almonds and Terra-Fertil Goldenberry Mix
Apple and cinnamon scramble with peanut butter and dried cranberries
Chicken Chilli and Lime Rice Salad from M&S
Watercress, lentil, pepper and avocado salad with tahini apple cider vinegar dressing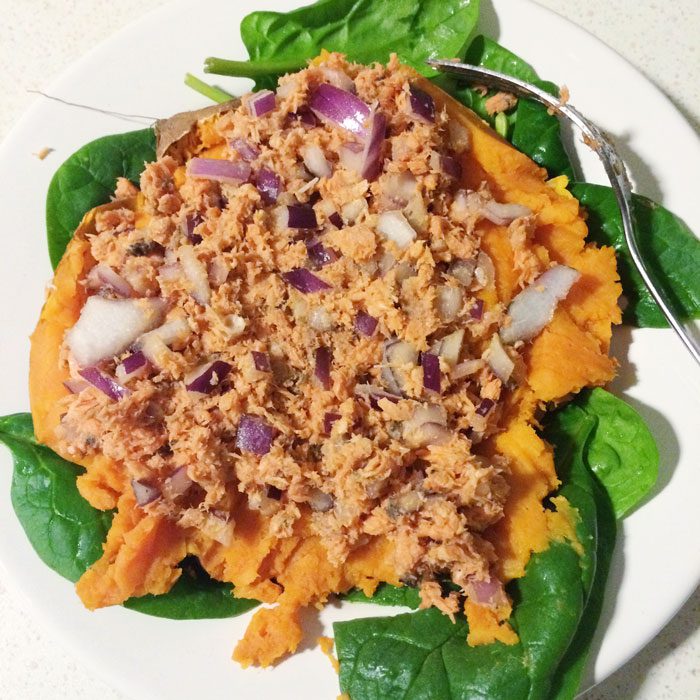 Baked sweet potato with tinned salmon, red onion and spinach
Greek yoghurt with frozen blueberries and honey
Carrot sticks with hazelnut butter and vegetable crisps (from a Fit Snacks box)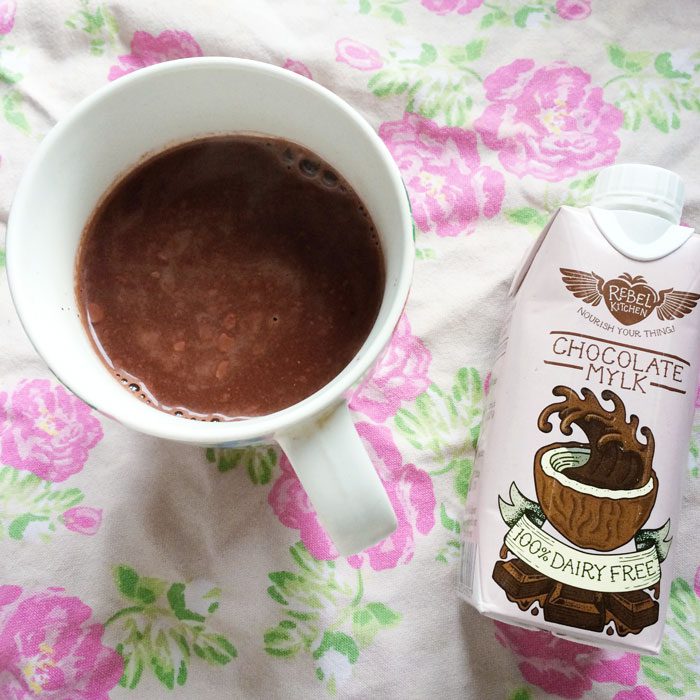 Warm Rebel Kitchen Chocolate Mylk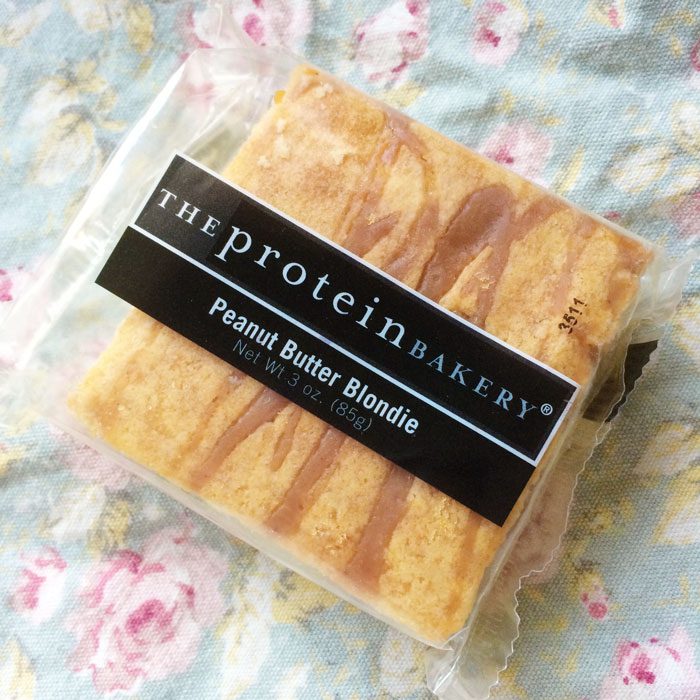 Peanut Butter Protein Blondie from Fit Snack box
It has been a delicious week indeed, I was very excited to receive a Fit Snack Box and try some of the goodies inside. I also ordered some cacao butter, cacao paste, cacao nibs and goji berries so I'm going to do some raw chocolate making later today!
Move
Monday – plank a day challenge
Tuesday – plank a day challenge, gym: 10 minutes cross trainer, 10 minutes step machine, strength training 15 minutes
Wednesday – plank a day challenge
Thursday – plank a day challenge
Friday – plank a day challenge, Metafit class
Saturday – plank a day challenge, the final one!
Sunday – Yoga challenge: 10 minutes, Davina 7 minute fit tone and burn and tone and sculpt workouts
The big thing this week move wise was my first Metafit class in over a year. I'd started a few classes last January but stopped them when I found out I was pregnant exactly a year ago this last week! My cousin is a Metafit instructor and was covering a class at my gym so I thought I'd go along. Holy crap it was SO hard! I was a shaking mess at the end of it all! I also managed to go from a 50 second plank to a 2 minute plank in a month!
Huge congrats to everyone that joined in the plank a day challenge for January, you are amazing! I'm also super excited to kick off my next monthly challenge, at least 5 minutes of yoga a day in February. The challenge is just to do at least 5 minutes of yoga, you can do more if you like, but 5 minutes minimum. For workout ideas check out my yoga challenge Pinterest board. There's loads of you guys joining in on social media, so why not get involved and do it too? You'll feel great at the end of the week I promise!
Wear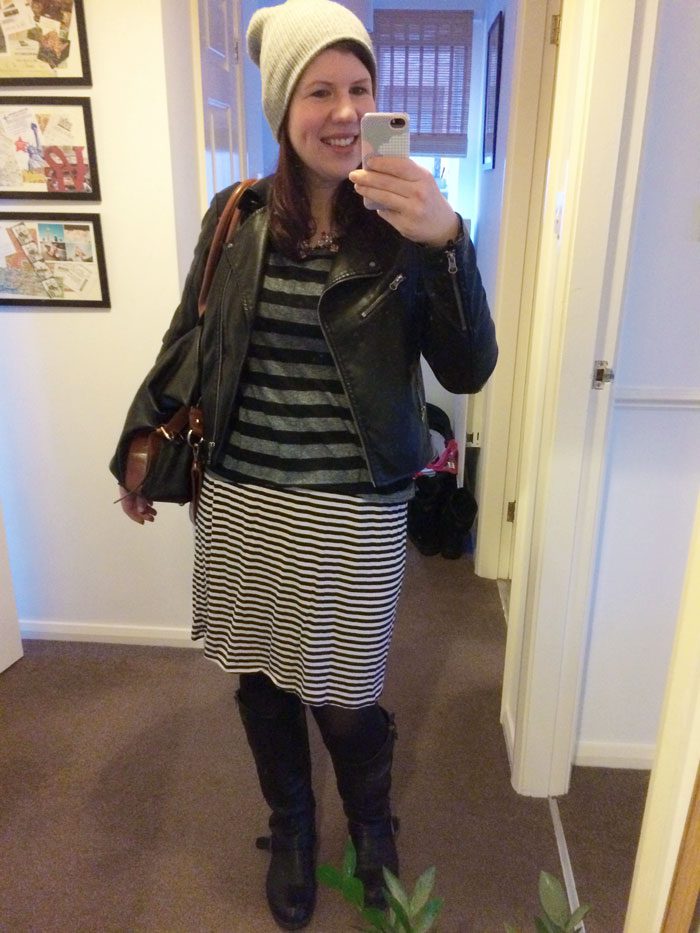 Hat: Topshop, necklace: Accessorize, Biker jacket: Warehouse, stripy top: Oasis, stripy dress: H&M, boots: Primark, bag: Oasis
I wore this for a trip into town yesterday, it was nice to wear a dress, although I needed to layer it up for two reasons, a) it was bloody freezing and b) I needed the boobs accessible in a discreet manner! I also had a consultation at the salon and I'm booked in for the big hair overhaul. Can't wait!
Love
The snow! I'm still a bit of a kid when it comes to the snow, especially since I don't have the worry of having to travel in it. This photograph is from James on his way to work, I love how blue the snow looks. Finley and I have also been on a couple of walks out in it with him all wrapped up warm in his snow suit. Also…
Finley sleeping for a few blissful 4.5 hour stretches! // chai lattes // making microwave healthy banana bread with one of my community groups // coffee and catch ups with James and my sis in law Katy // lazy pj days with Finley including day time naps for mama // my Dad and Sisters birthdays
Link
Thanks for the good vibes last week, unfortunately the viewing didn't result in an offer. I'm terribly impatient and now that the flat is on the market I feel really unsettled so hoping it sells sooner rather than later!
How has your week been? Have you had any snow where you live? How do you get on with cold food in the winter? Have you tried Metafit?