Hello sweethearts, I hope you are having a fabulous Sunday! I've ran 8 miles this morning so have that #winning feeling, although I now fully intend to spend the rest of the day in my pjs, possibly with some yoga thrown in for my achy legs!
Eat
Halloumi and peach salad
Green smoothie with mango and cashew butter
Salad with quinoa, beetroot and feta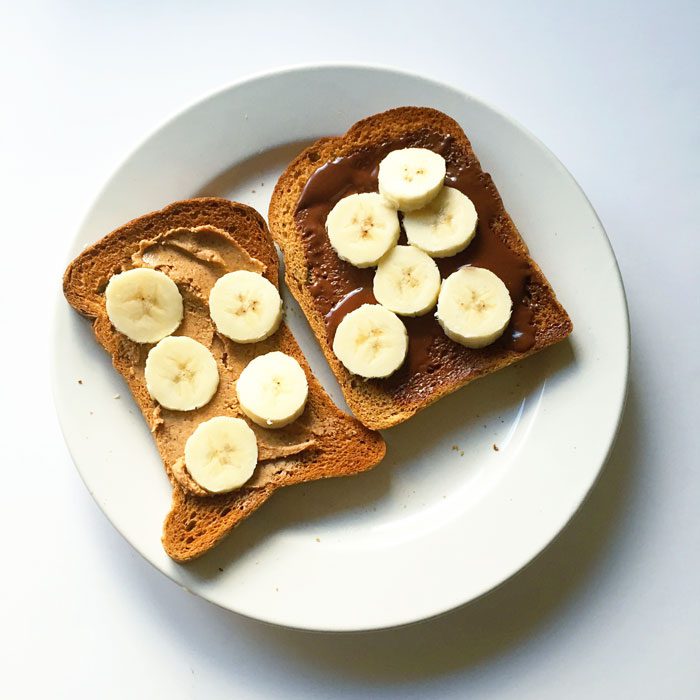 GF toast with rawmio hazelnut spread and peanut butter topped with banana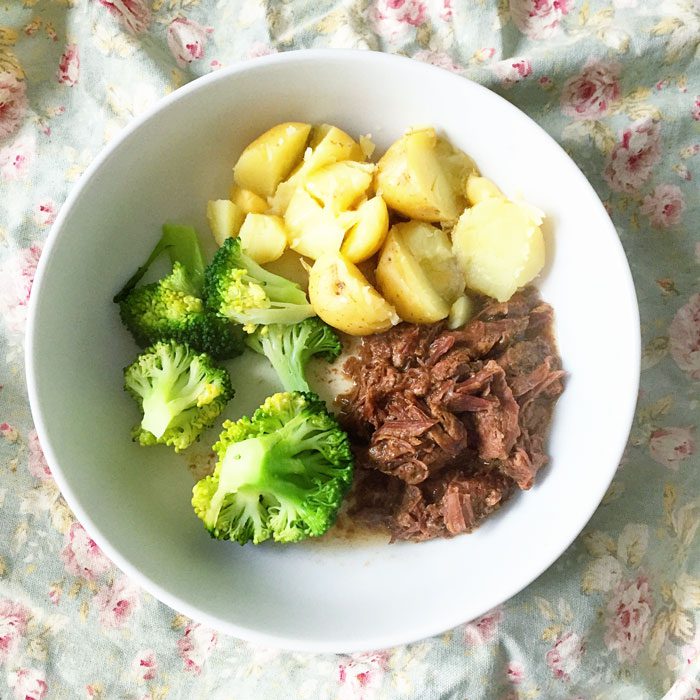 Slow cooked organic beef with new potatoes and broccoli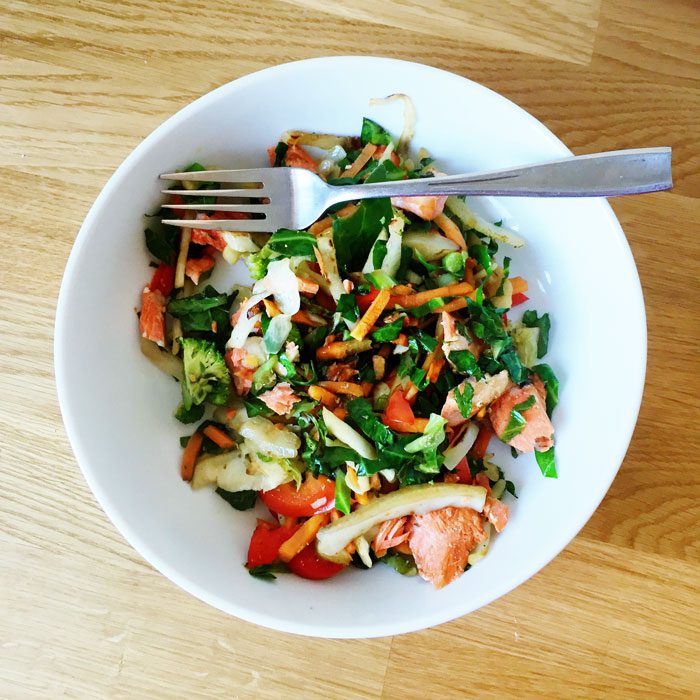 Salmon stir fry
Move
Yep shit just got real. As I said, I did 8 miles this morning and didn't die in the process so I'm very optimistic about the Great North Run in exactly 4 weeks time. I have 9 miles next weekend, 10 miles the following week, then 8 again, then the big day. I'm actually looking forward to it!
Outside of running I've been fitting in some yoga and have finally accepted that Metafit classes aren't going to happen while Fin is in his current napping pattern (his usual nap is when the class is held) so I need to rethink things there.
Wear
Monday was my birthday and I think I mentioned last week I was going out for a little retail therapy which included picking up this bag from Warehouse on sale. I also have the matching purse. It must be the Leo in me that loves metallic things! I also got some jeans, t-shirts, leggings and a lovely scarf….
Love
I had the clear out to end all clear outs, I was ruthless in my chucking out! I must have got rid of 3/4 of my wardrobe and it felt so freeing! That is now almost all of my clothes expect workout clothes, a couple of vests and pj bottoms and underwear. I'm looking forward to blogging about my capsule wardrobe next month as I also found another great resource to help me do it along side the free planner from Un-Fancy.
Another HUGE thing I need to mention in the love section this week is that we had an offer made on our flat, on my birthday no less :-) There are some technical things we need to get sorted as our property is leasehold, but I'm really hoping we get them addressed next week and the sale is confirmed. If it goes ahead we could be out before the end of September! Send your good vibes our way please! Also…
Going out for drinks with a friend on Wednesday night // chilling at my friends house with the babies on Wednesday and Friday // lunch with my in laws yesterday // exciting emails // shopping for Finley's 1st birthday presents // actually enjoying running! // Wholeheartedly Healthy 2.0 design officially being kicked off // Skyping with the lovely Jo from Happy Yoga // launching the September Fab YOU course!
Link
Looking back, it's been a pretty full on week with my birthday, the flat, launching the Fab YOU Course, socialising, running etc. I have to admit I struggled to fit in writing this post, which is why I've decided that I'll probably stop these weekly posts in September. It is sad for me, as these posts are like a diary for me and I know you guys like to read about the random things I get up to. However, I never want blogging to feel pressured or unenjoyable. I may well come back to writing these, but for a few months at least, I think I'll be giving myself the weekends to focus on living, rather than writing about living, if that makes sense!
I'll definitely be sharing a lot more on social media (I think I've held back sharing some things so as not to duplicate them in these posts) so do follow me on Facebook, Instagram, Twitter and Periscope – I'm @lauraagarwilson. I'll also be putting more of this kind of thing into my monthly round up posts too. Oh, and it will also be nice to have more time to actually read and comment on other blogs too!
Bloggers, do you ever feel you put yourself under pressure to blog at certain times? When was the last time you had an epic clear out?