Oh Starbucks you know how to market to us autumn loving ladies! September has been a fabulous month for me. As I said when I stopped my weekly Eat, Move, Wear, Love, Link posts, this is a much chunkier monthly catch up post, so get comfortable while I tell you all about my September…
Eat
Porridge with blackberries, figs and almond butter
Veggie and egg scramble with avocado and feta
Lentil and feta salad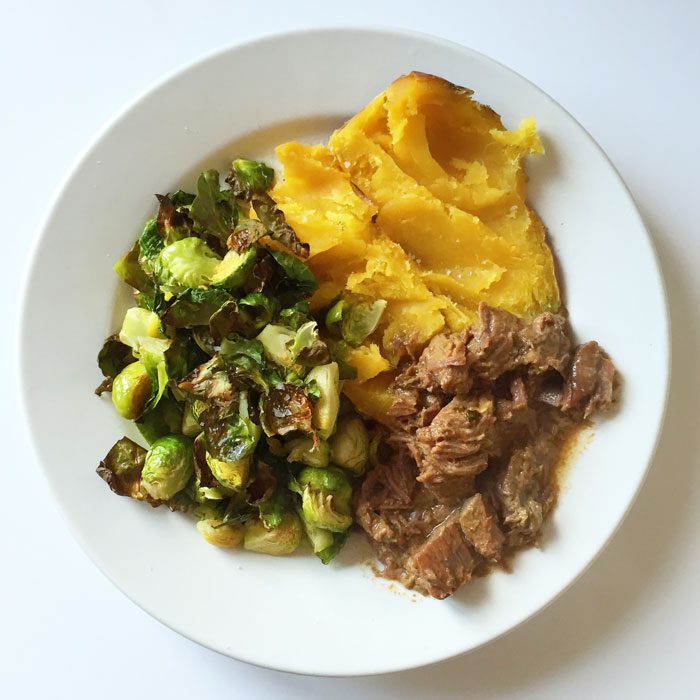 Slow cooked beef with roast brussels and sweet potato
Peach and blackberry gluten free, dairy free and refined sugar free crumble!
Almond butter chocolate chip cookies with sea salt
This month I've really started refocusing myself, as treat eating was getting a bit out of hand in August with all the celebrations I had going on. I've been having lots of lentil salads, scrambled eggs with veggies, feta and avocado, porridge with an egg whipped in, butternut smoothies and roasted veggies. I found out earlier in the month that I have low iron levels so I make sure I eat organic beef once or twice at least. I love slow cooking beef and then having it with those roast veggies. I've been totally digging all the figs, pears and peaches, and for treats I've also been making my almond butter cookies and healthy crumble as well as enjoying a piece or two of raw chocolate of an evening.
I'm pretty much obsessed with chai lattes and cinnamon rolls (must be Starbucks' version!) at the moment too. Keep an eye out for a healthier version of the cinnamon roll coming soon. Joe & the Juice has also become our fave new hangout and we've enjoyed a couple of Saturday mornings chilling with their amazing coffee and tasty green juice.
Move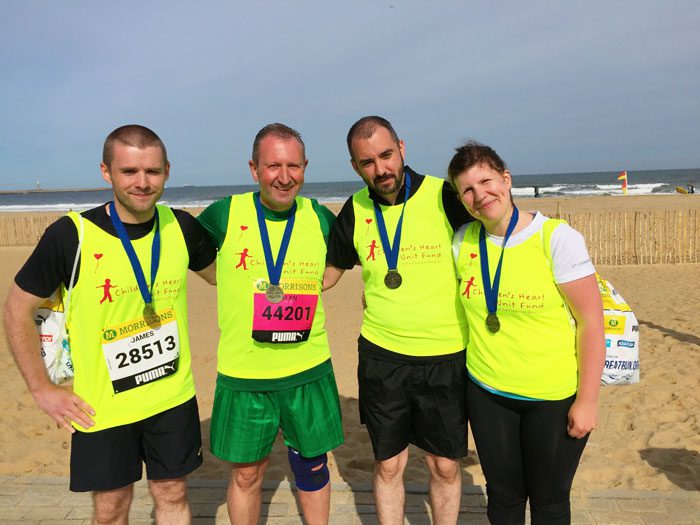 Running has been the biggie this month of course! What has surprised me was that I still want to run, although not over 5k! I'd quite like to run a 5k on a weekend and that's what I've been doing.
I've also been keeping up with metafit and refocusing on yoga and some strength training. My ideal workout week would be metafit x 2, a 5k run, one yoga session and one strength training session.
Wear
My best wear of the month is, without a doubt, this leather jacket from Hush which I LOVE. Of course I shared how I decluttered and created my capsule wardrobe and that has been awesome.
Love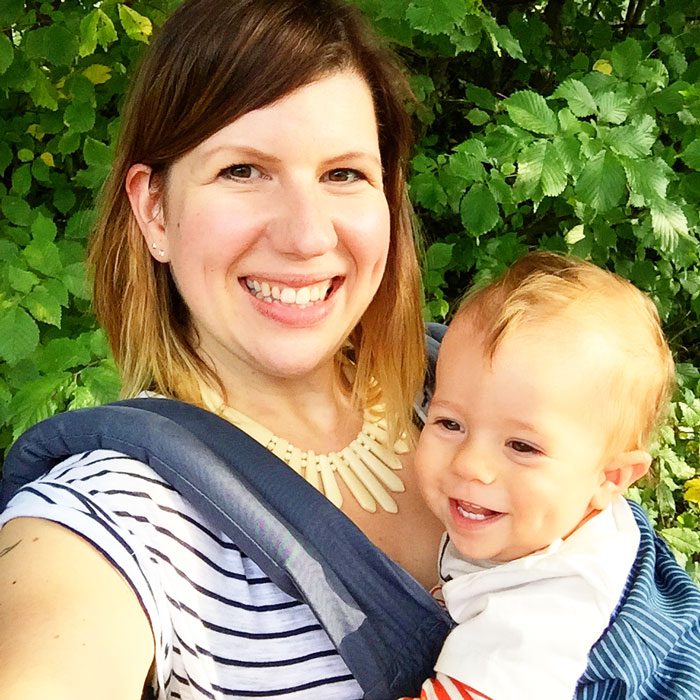 Ah, so much to love about September! I just adore this time of year. I've had some lovely days out with Fin catching up with friends, going to soft play and getting coffee and cake together. The Great North Run was a big highlight of course, as has been clearing out the flat, and finally some more positive signs on us getting moved after what can only be called a catalogue of bad luck. James had been keeping back some holidays in case we moved, but we decided to get them booked in and in early November we are heading off to a lakeside lodge (with a hot tub!) in Yorkshire for a short getaway. I can't wait!
Link
Extras
Biz
On the biz side of things some very exciting developments, the new site will be coming very soon so watch out for that in the next few days! I've also started working on my ebook and a new ecourse, but that work is taking a back seat until the new site is live. I sometimes wish there were more hours in the day! I'm also looking forward to seeing my recipes in Superfood Magazine which is out in late November I think. I've also just started a new mastermind group for health coaches and that has had a great response too!
Goals
I've done pretty well with my September goals and I'm raring to go with my October ones:
Be consistent with eating well and exercising for the whole month
Have a definitive plan of action for our housing situation by the end of the month
Have the new website up!
Have at least two family days out
Do another parkrun
Bring it on October!
How was September for you? Do you have any goals for October?