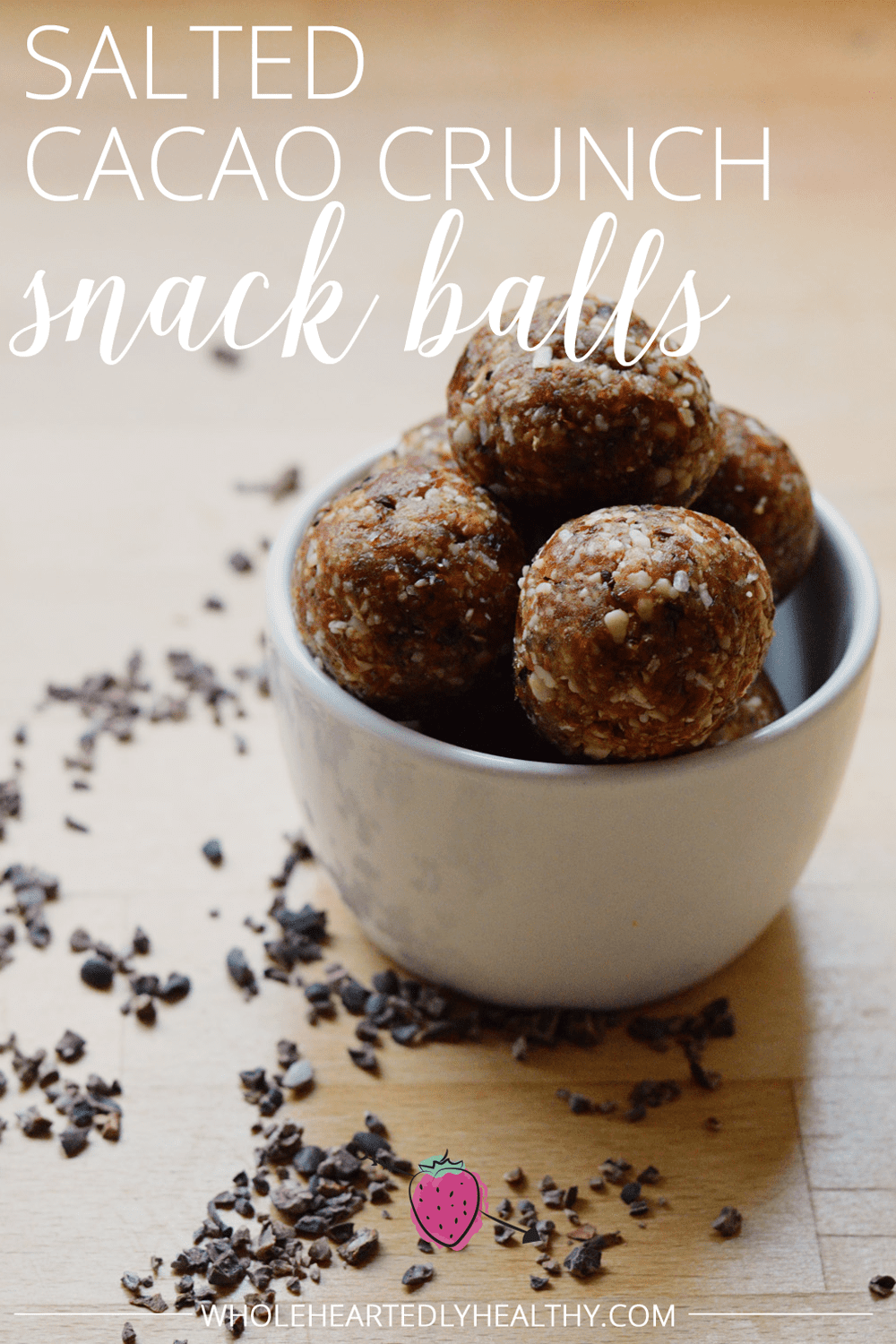 First recipe of 2016, and it's a nice and simple one. I can always remember when I first discovered the fabulousness that is raw snack balls. I made Chocolate Covered Katie's Fudge Babies and was amazed at just how good something healthy could taste.
I've made so many versions of that original recipe, one of the brilliant things about it is that there's almost endless combinations of ingredients and flavours you can go with.
This recipe is my favourite combo. Sweet dates, nutty almonds, creamy coconut, crunchy cacao nibs and a touch of salt to heighten the flavours. Yum!
Snack balls make great general snacks, pre or post workout snacks, and can be eaten as a sweet treat in place of full blown dessert. You don't even have to make these into balls. Want a snack bar? Press the mix into a clingfilm lined tin. Want raw cookies? Roll into balls then flatten with the bottom of a glass.
The basic recipe I use is 1 cup of nuts and 1 cup of pitted dates although I always wing it depending on how dry the dates are and what equipment I'm using. As well as using whole nuts or desiccated coconut, try adding nut butter or tahini, coconut oil, cocoa powder, matcha powder, maca powder like in my hormone balancing snack ball recipe, or a couple of tablespoons of protein powder. If it won't stick add more dates or nut butter, if it's too sticky add more nuts or powder, simples!
Salted Cacao Crunch Snack Balls
2016-01-11 15:37:03
Ingredients
1 cup pitted dates (medjool are best)
3/4 cup almonds
3/4 cup desiccated coconut
3 tbsp cacao nibs
good pinch of salt
Instructions
Add the almonds to a food processor and chop until very small pieces, then add the dates, coconut and salt.
Blend until the mixture only just starts to clump together.
Add the cacao nibs and pulse then blend until the mixture clumps together again.
Remove from the food processor and roll into balls.
Keep in the fridge or freezer and enjoy!
Notes
Will last a week in the fridge or several months in the freezer.
I used my Vitamix as my little food processor died on me, so you can use blenders like the Nutribullet as well as a regular food processor.
To make transportable, wrap in foil.
Wholeheartedly Laura https://wholeheartedlylaura.com/
Have you tried a raw snack ball recipe before? What would be your favourite combo?