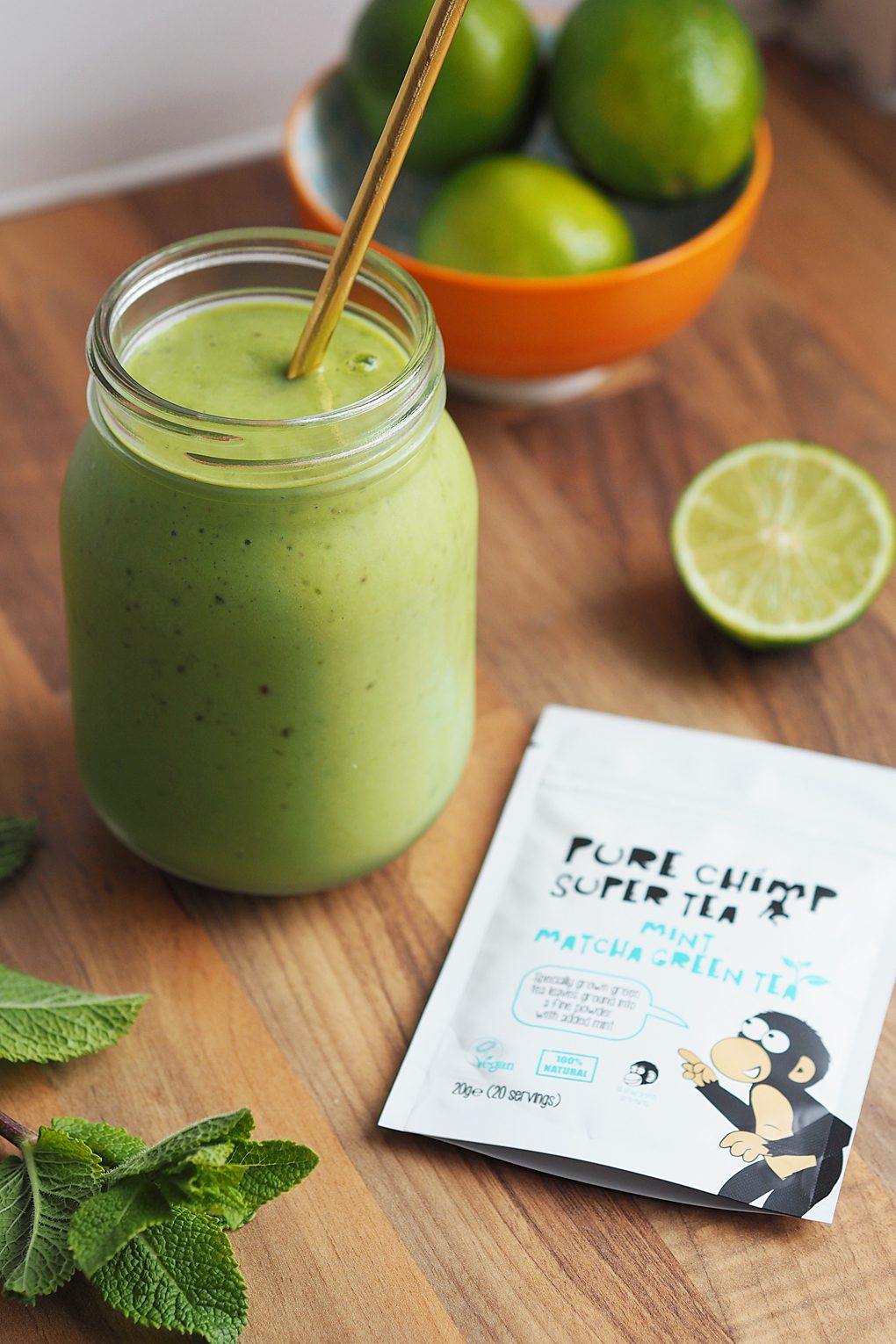 While the summer might seem to have temporarily (I hope!) disappeared, I'm still in a smoothie loving mood. To be honest I become even more lazy with food in the summer and popping a bunch of ingredients in a blender is about as creative as I can get.
Saying that, this recipe is proof enough that it's worthwhile making a little more effort for something super tasty!
I love the flavours of mint and lime in a mojito – definitely one of my fave cocktails – so when Pure Chimp Matcha asked me to create a smoothie using their Matcha Mint Green Tea, which is a pure blend of matcha and mint leaves, I knew just what to go for!
If you haven't yet come across matcha, it's a powdered potent form of green tea. The flavour is fresher and more intense than green tea and you also get all the benefits of green tea such as antioxidants, metabolism boosting, and extra energy.
You only need 1/2 teaspoon of Pure Chimp Matcha Mint Green Tea so a little goes a long way!
Blended up with spinach, avocado, almond milk, dates and lime juice, you get a super tasty, creamy smoothie that's great for a light breakfast or snack.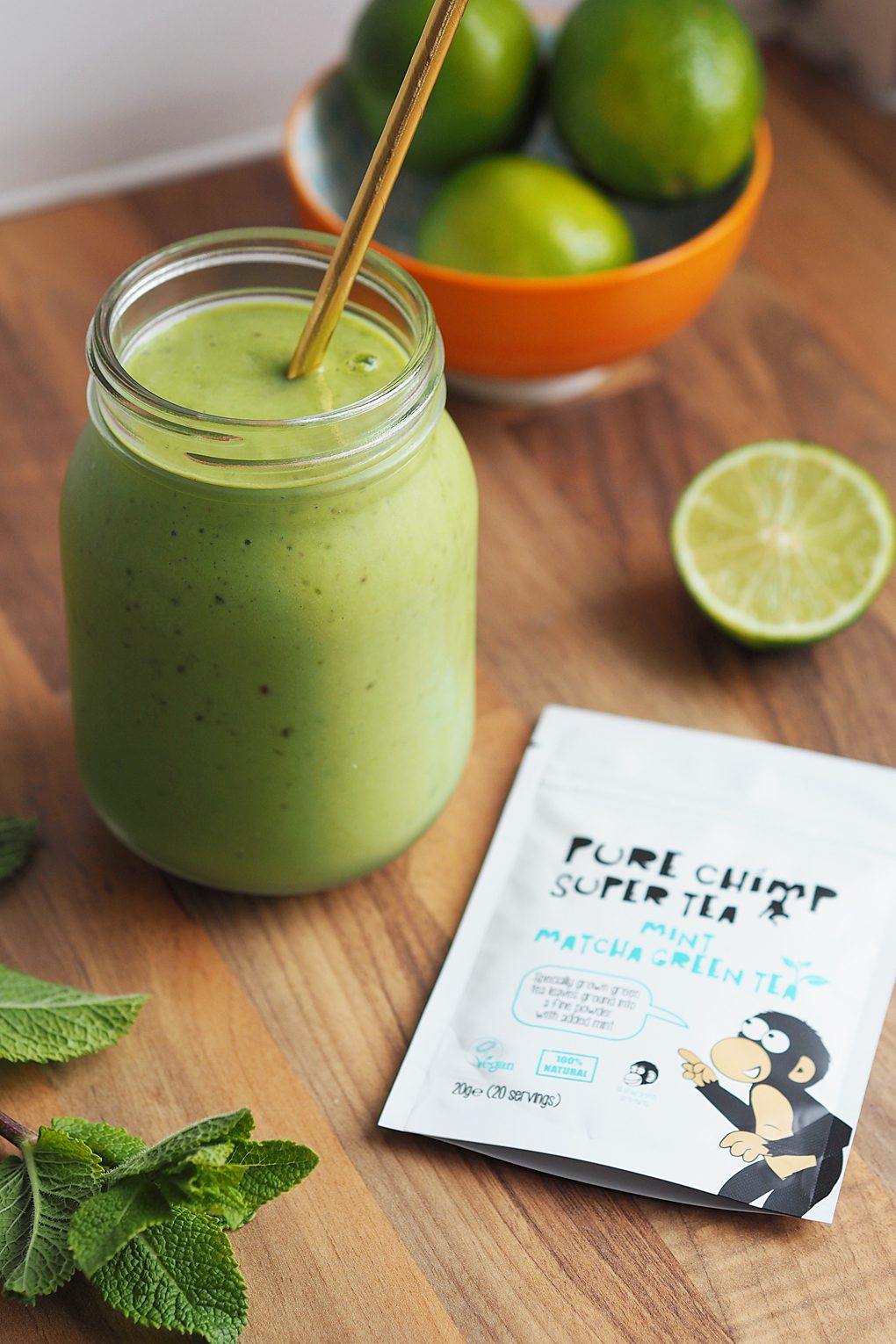 Mojito Matcha Smoothie
2017-06-13 14:52:51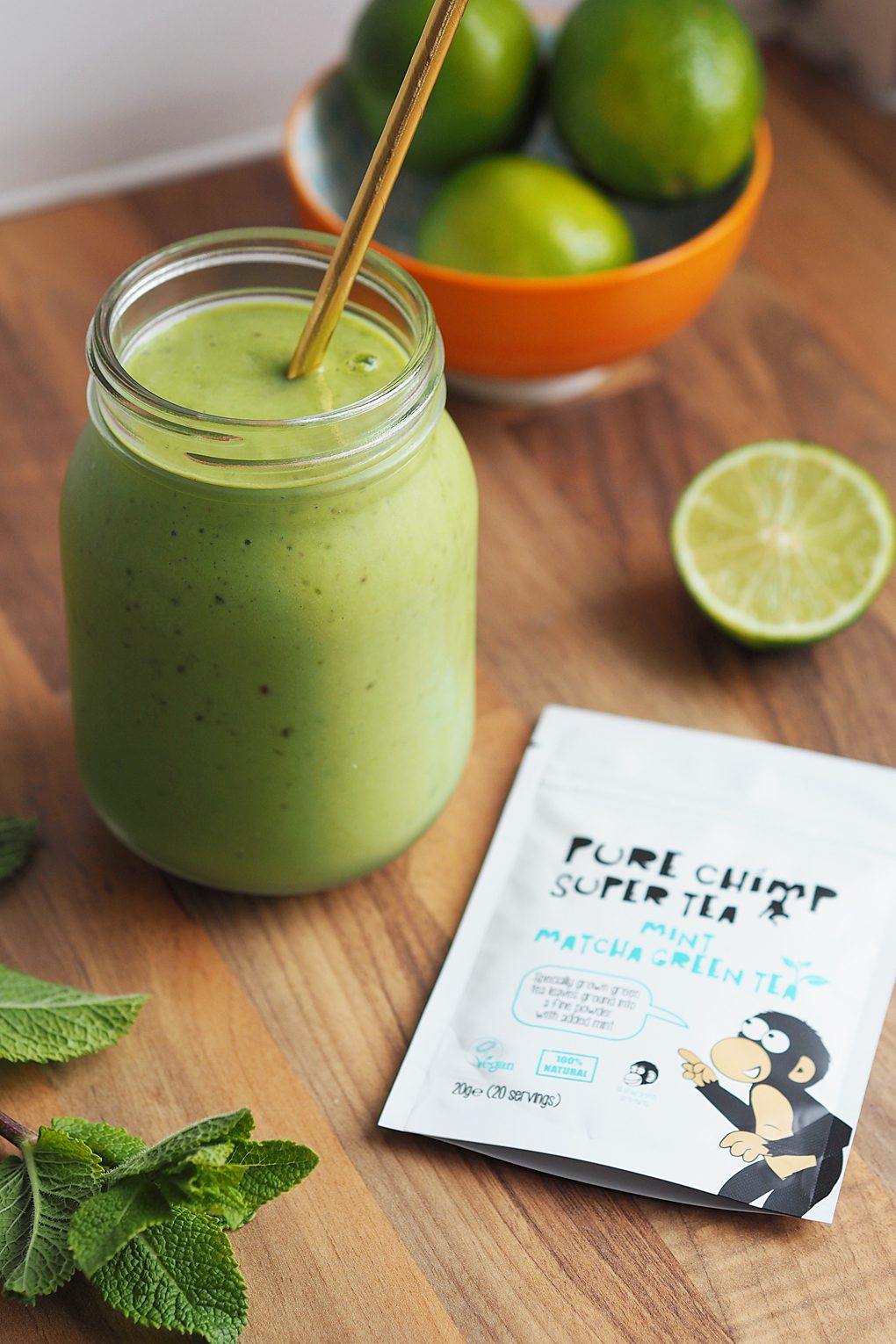 Serves 1
Ingredients
1 handful of spinach
1/2 avocado
2 dates
Juice from half a lime
1 cup of almond milk
1/2 tsp mint matcha green tea
Optional - a few fresh mint leaves
Instructions
Place all ingredients into a blender and blitz until smooth then serve immediately.
Wholeheartedly Laura https://wholeheartedlylaura.com/
If you want more mint flavour in the smoothie then add a little more fresh mint.
You can order Pure Chimp Matcha from Amazon here.
Have you tried matcha tea yet? How do you enjoy drinking it most?
*post in collaboration with Pure Chimp