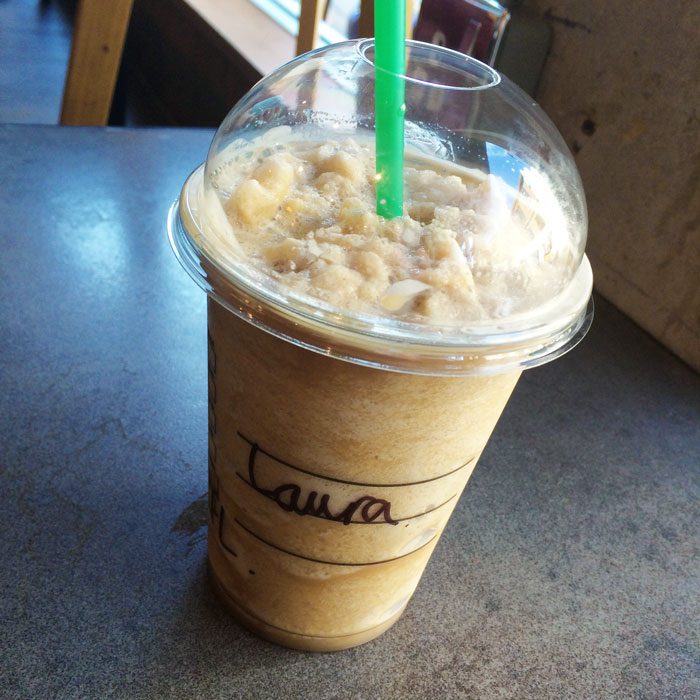 Happy Sunday! I hope all my UK readers aren't melting in this heat, I've been drinking a lot of iced drinks and smoothies to keep me going. On Friday James finished work early so we had a quick look round the shops and stopped for iced coffees. I had a light coffee frappe which was ok but to be honest, I would have preferred one of my own iced coconut water mochas:
I blended this one with ice and topped with some Choc Shot sauce, it was heavenly!
Eat
Other cooling eats have included…
Homemade peach and nectarine yoghurt ice lollies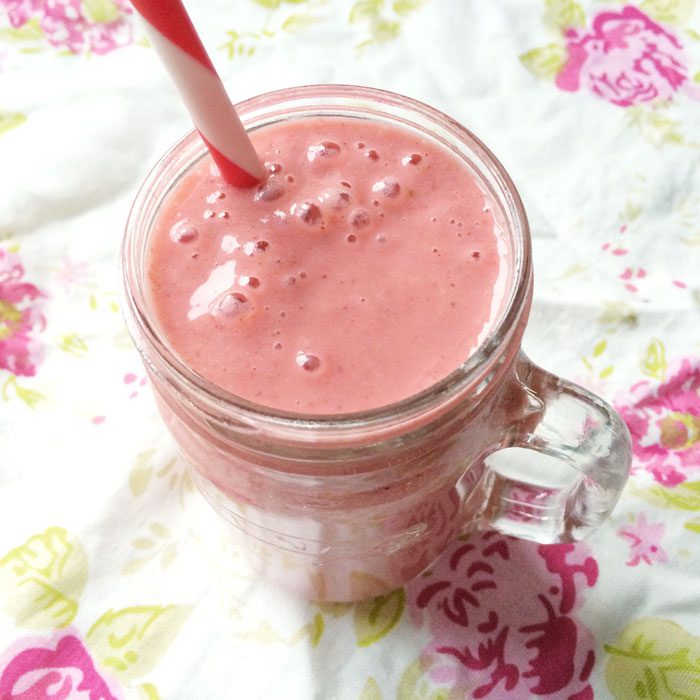 Simple strawberry and almond butter smoothie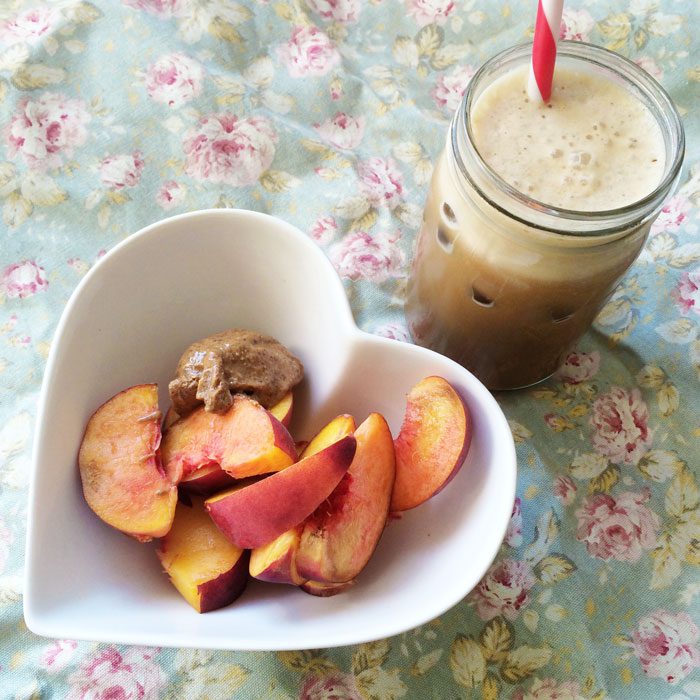 Peaches with almond butter and iced coconut milk and coconut water latte
Organic bacon and kale hash with fried egg
Carrot, feta, bulgur wheat and dried cranberry salad
Lentil, courgette and feta salad with herbs and balsamic
Apricot tahini snack balls based on Honestly Healthy recipe
Move
The River Wear while walking around Durham
Workouts this week:
Monday – Gym: 10 minutes step machine, 10 minutes bike, strength exercises, squats etc and my pelvic tilts
Tuesday – 15 minutes yoga, just doing my own thing
Wednesday – Gym: 10 minutes step machine, 10 minutes bike, strength exercises, squats etc and my pelvic tilts // 15 minute walk
Thursday – 15 minute walk
Friday – Gym: 10 minutes step machine, 10 minutes bike, strength exercises, squats etc and my pelvic tilts // walk around town
Saturday – Rest
Sunday – Rest
More incidental exercise this week just from walking about! I am glad that I've got in three gym workouts, I really do feel good doing them even if they are a bit repetitive. However I know that I'll be able to introduce more variety after the baby is born.
Wear
Dress: Oliver Bonas // trousers: Warehouse // vest top: Oasis
It's been a rough clothing week to be honest, comfort is all I'm bothered about in the heat and I'm sick of seeing myself in leggings and vest tops, so here's what I wish I was wearing instead! I'm loving the floral prints in the shops right now. Of course my the time I'm back in regular clothes it will be autumn / winter wear which I LOVE, so I'm going to be saving up for a sizeable shopping spree then!
Love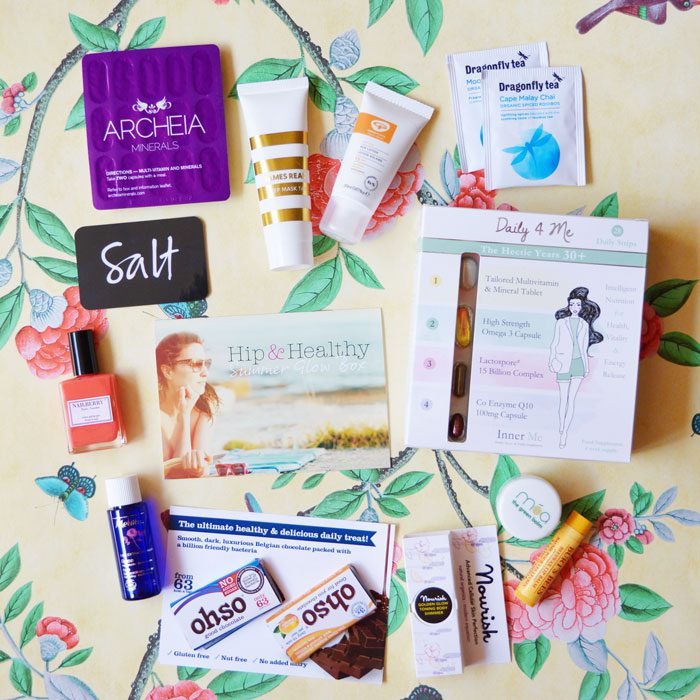 One of the things on my love list this week is receiving the Latest in Beauty Hip and Healthy Beauty Discovery Box*. I tried one out last year and loved it and this one is even better! The selection of products is excellent value and it would make the perfect gift for yourself or another fabulous lady. The nail polish is especially gorgeous, I'm hoping to do my nails later today. I'll be posting a more comprehensive review soon. The box is just £16.95 + P&P. You can find out exactly what is in the box and purchase one here. Also…
Receiving the most lovely and thoughtful thank you card from one of the girls finishing up my 12 week course (soon to be improved and relaunched!) // getting my baby sling and being able to get it on really easily, it looks and feels great // placing a big iHerb order to make the most of the strong £! // visiting the nursery and loving it // the continued sunshine, as much as the heat is hard to manage I just love sunny days // getting back on the homemade kefir wagon // cacao mint bounce balls // planning a birthday wish list and trying to decide which trainers I like out of these // BBQ with the family yesterday // lovely catch up with my best friend // the end of season 2 of Person of Interest, so good!
Link
Later today we are off to our 2nd natal hypnotherapy workshop which should be great then it's all about getting ready for the week ahead. Can you believe it's almost August?!
How has your week been? What have you been loving?