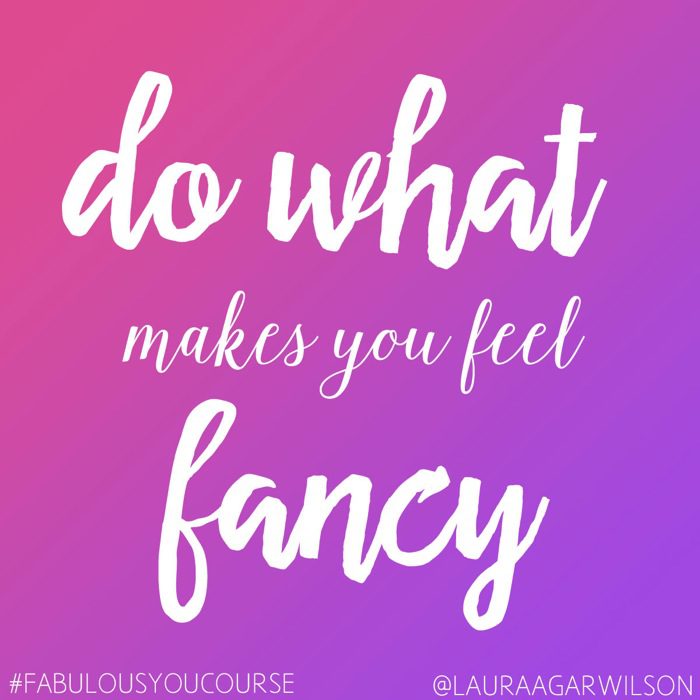 A really simple technique for improving, not just your health and wellbeing, but your life, is to gradually upgrade things to the next level. When you 'upgrade' you are doing two things, firstly accepting something better into your life and secondly, telling you body and soul that you are worth it.
Last week I vlogged about investing in yourself and how small investments of time and money can be used to reap big rewards. Upgrading things is a similar process and comes from the same place of believing you deserve it!
So what does 'upgrading' look like when it comes to your health and wellbeing? Here are a few simple examples you can use, including some that don't cost a thing, or actually save you money!
Start using all your 'fancy' body, skincare and make up products
I'm sure most women have these, the lovely gift sets you get for birthdays and Christmas filled with body butters and scrubs, perfumes and shower gels. How many of us keep those things for 'special occasions'? Well here's a news flash for you, today is a special occasion! Start using those fancy pants products, as well as anything else you have stashed away like posh undies. You deserve to feel that special every day!
Get the best quality version of your favourite treat foods
If you love chocolate, get yourself the best quality organic version. If cake is your thing, go to your favourite bakers and buy the best cupcake in the shop, or spend some time and make your own! Particularly with treats and unhealthier foods, upgrading to the better version will make them healthier as they'll contain less preservatives and additives and higher quality ingredients. When you spend a little more on them, you are more likely to savour the experience than stuff them down before you even taste them!
Upgrade your diet with wholefoods
This is an upgrade that can potentially save you money! If you are used to buying ready meals or processed foods, buying simple whole foods like oats for porridge or homemade muesli instead of cereal or tomato passata instead of jarred pasta sauces will save you cash!
Go 20% organic
What you will find in the supermarket is that a lot of organic produce is only marginally more expensive than regular products. Rather than trying to buy 100% organic, which let's face it, can break the bank, aim for 20% of your food to be organic buy upgrading those items where the increase in price is minimal. An example for me is organic beans in Sainsburys – beans are cheap as it is and the organic ones only cost a few pence more so it's a nice upgrade for me.
'Upgrade' your workouts…
…By working harder! An easy way to upgrade a workout is by working out a little harder. If you are doing cardio in the gym add in some HIITs, if you run, wack in a sprint finish. If yoga is your thing, hold those last few poses for an extra breath.
The little things that make a big difference
Each of us will have a few little things in our lives that make a big difference to our overall day to day happiness. For me, it's coffee, red lipstick and workout clothes (which for me often double as working from home clothes and going for walks with Finley clothes). Decide what your little things that make a big difference are, and upgrade them to the best version you can afford. I get organic coffee, MAC red lipstick and nice brands from TK maxx or Sweaty Betty workout clothes. For you it might be beautiful stationary, soft pjs and the best green tea. Enjoying those excellent quality items each day makes a huge difference to how you feel!
Go for quality over quantity
You can apply this upgrade to many areas, for example instead of spending £100 in Primark on 6 different tops and dresses, you could buy a dress and a t-shirt from ASOS which are going to be far better quality and you'll feel so much better wearing them.
Go natural with your skin care
Once you've used your lovely stash of gifted products mentioned above, try upgrading your routine with some natural or organic products. Try making your own if you are saving money, or replace items as they are used up with a natural / organic option.
Eat smart when you are out and about
If you are eating on the fly, unless you are going to get a Macky D's (shudder) ready meal, you'll likely be spending a few quid to find something half decent. Why not add a couple of pounds to the budget and upgrade your lunch. Go to Pret or M&S and get a nice salad instead, especially if eating out is quite rare for you.
Simple, step by step changes that enhance your health, happiness and wellbeing just like these upgrades are at the core of my new e-course Fabulous YOU. The course opens this week with an early bird discount so don't miss out! Check out the Fabulous YOU site for all the details.

What have you upgraded in your life? What's your upgrade mentality?

Enjoy this? Get me in your inbox! >>>
[mc4wp_form]