Well I do think April has been a lovely month, we've had some amazing sunshine up here and I chose that picture above as all my walks to collect Finley from nursery this month have included lots of butterflies!
I have had a mixed one when it comes to my goals though…
APRIL GOALS
Run twice a week and start to build up training for my races this year –

kind of success

Get my Just Giving page set up –

fail!

Complete my push up challenge! –

kind of success

Declutter the flat even more – I need to sort out under our bed, my desk drawers and my bathroom –

fail!

Do a spring clean on the flat –

fail!

Do a few home improvements including new kitchen work benches and door handles –

fail!

Arrange dentist appointment and smear test –

Success!

Bake a proper cake –

Success!

Do a mini nutrition reset after Easter – with lots of green smoothies! –

Success

Keep up my self care – oil pulling, dry skin brushing, moisturising and sort out my nails! –

kind of success
I did well with some goals and not so well with others. Different things came into play with running so I didn't quite manage twice a week every week. I did ok with my push up challenge but missed a few days with being poorly. I have decided to give the monthly challenge a miss next month as I have lots going on which you'll see in a moment! The flat is still not sold and in need of a major sort out, but while I've failed on those goals I have got a handy man coming out this morning to give us a quote on what we need sorting. I did enjoy baking a proper cake – my gluten free carrot cake with all the sugar and butter for Easter so that was a good goal met, and I did 'clean up' my diet post Easter in a nice gentle way. I'm doing really well on the self care front, but for some reason my nails keep getting missed out, something I need to sort!
Generally it's been a really intense month. I've LOVED launching the Fabulous YOU course and I've had my best ever business month. Starting a regular metafit class has been wonderful but hard, and finding a new way to work out that fits in with my life prompted me to quit the gym which I've now done!
The little bout of illness I had last week has reminded me I need to slow down at times, something I'm including in my goals for next month.
I also got back into vlogging which has been awesome!
My favourite posts on the blog in April included: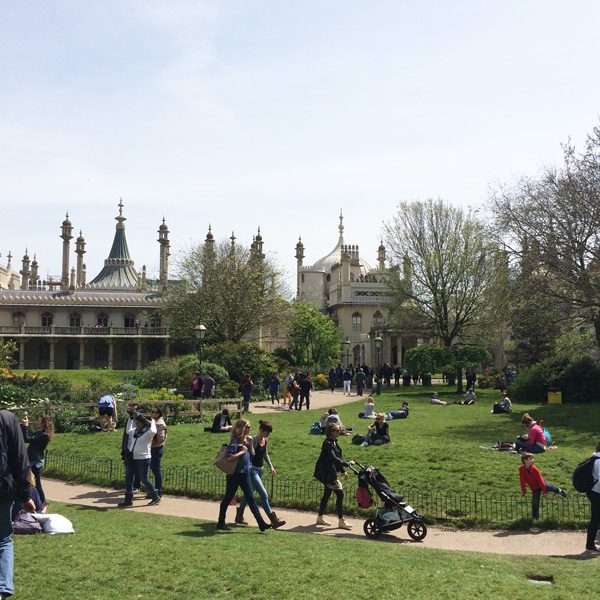 May Goals
Have a fantastic time in Brighton!
Just Giving page set up
Start half marathon training plan
Declutter flat
Get home improvements done
Have at least 3 'chill' hours a week
Have a home retreat day
We have our annual May pilgrimage to Brighton coming up which will also be our first holiday with Finley and I can not wait! I am so excited to have a bit of a change of scenery. As well as getting my Just Giving page set up for my races, I will be starting a half marathon training plan this month which is scary and exciting at the same time. I have a lot of mixed thoughts on running which I'll share soon. Repeat goals from last month include getting the flat in better shape. We have given ourselves until August before we have to start looking at other options such as renting it out etc.
I am also so so in need of more chill time. I know know how vital it is for me to be able to spend time just reading or relaxing in some other way, not catching up on emails after Finley has gone to bed! I am also really looking forward to a home retreat day. I have the day marked in my calendar for the end of the month and it's just going to be heaven!
How was April for you? Do you have any goals for May?

Enjoy this? Get me in your inbox! >>>
[mc4wp_form]