Well, where the heck do we even start with 2020 eh? It's safe to say I've never writen an annual review quite like this one and I've been at it a while:
2011 / 2012 / 2013 / 2014 / 2015 / 2016 / 2017 (not sure where this post has gone!) / 2018 / 2019
So, 2020 was a bit of a shit show wasn't it. It hasn't been all bad, not at all, but it certainly hasn't been the easiest year. At the every end of 2019 I had Freya, and we enjoyed two months of relative normality before being locked down.
Having a small baby in amongst everything that's been going on has been so hard. My maternity leave looked very different to how I'd imagined it, she was 11 weeks old when we locked down in March and I had only just started to venture to baby groups. Rather than having a maternity leave just me and her, we had Finley at home too.
There was a lot of positives though, Finley got to spend more time with her as well as James who was able to work from home for a while. But my mental health took an absolute battering. I'm quite introverted and really need alone time to thrive and I just wasn't getting that at all. Plus her sleep has been pretty consistently rubbish and that didn't help matters either.
But we managed and made the most of it. We spent lots of time outside, discovered new places to walk local to us and just slowed right down which was nice.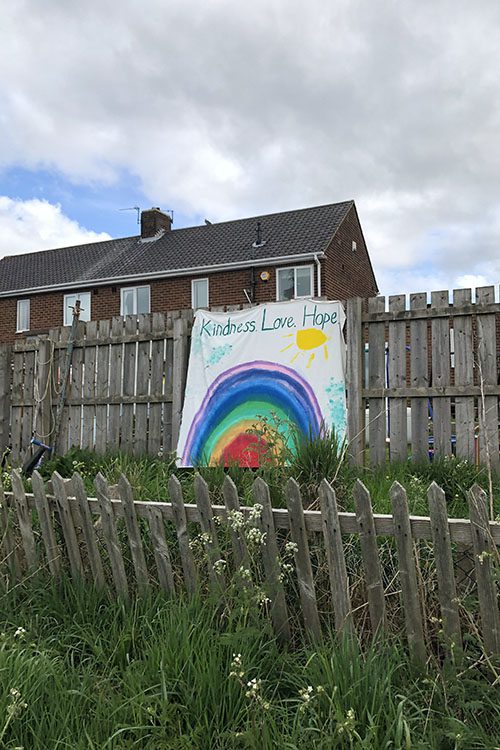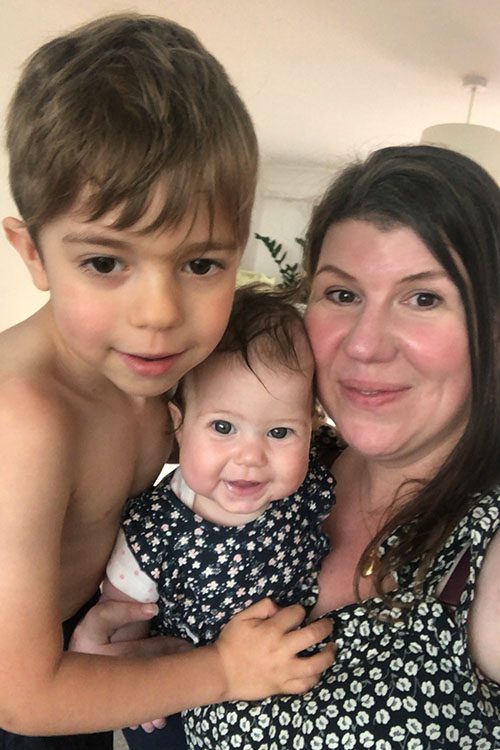 I had originally planned to get back to normal working from June but it ended up being September before Freya started nursery and Finley went back to school.
Somehow, I managed to keep my business running well and even had a 10K month in June all working nap times! Something all of this has really driven home to me is how much my work isn't just a job I do to pay the bills, it's something I enjoy doing that leaves me feeling fulfilled. Making it work in nap times wasn't just about keeping things going and generating an income, it was also vital for me to feel like I was still Laura if that makes sense.
Since September things have felt a lot easier. We've been able to form a support bubble with my parents which is a massive help and having Freya at nursery and Finley at school enables me to work properly and have time to myself as well which means that when we're together I'm a much better Mum.
Business wise, I knew that I wouldn't be breaking any records this year with having Freya and slowing things down, but I'm really proud of what I did achieve.
Early in the year after having Freya I made the decision to completely pivot my work into supporting coaches and other solopreneurs to grow their businesses. Up until then I had been straddling the wellbeing coaching and business coaching but the time had come to make a decision and focus on one thing. Wellbeing, self care and intentional living will always be part of my work – after all I think one of the reasons a lot of us choose to start businesses is to support our wellbeing and wider lifestyle. But it does feel good to have made that decision and this newly designed website is a big part of that too!
Since I started doing more work from May onwards I've worked with several design and coaching clients, ran a 6 month group programme, worked with some 1:1 clients and ran a couple of workshops.
I'm also currently in Elizabeth Goddard's Profitable Playground which has been brilliant and is really helping me explore how I can make my multi-passionate and creative nature work for my business.
My word for the year in 2020 was Enjoy. Yes really 😂And honestly it was so hard to try and enjoy things – the combination of a baby and the pandemic made it tough. But in amongst it all there were moments of real joy and looking back over 2020 I feel quite emotional – its certainly going to be a year none of us forget!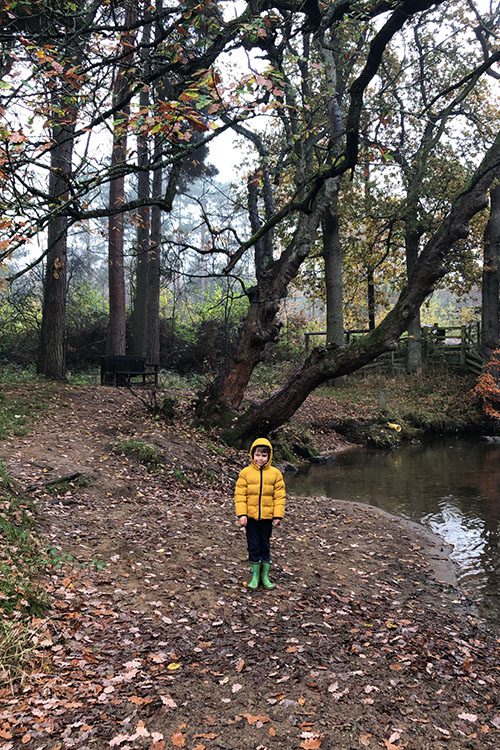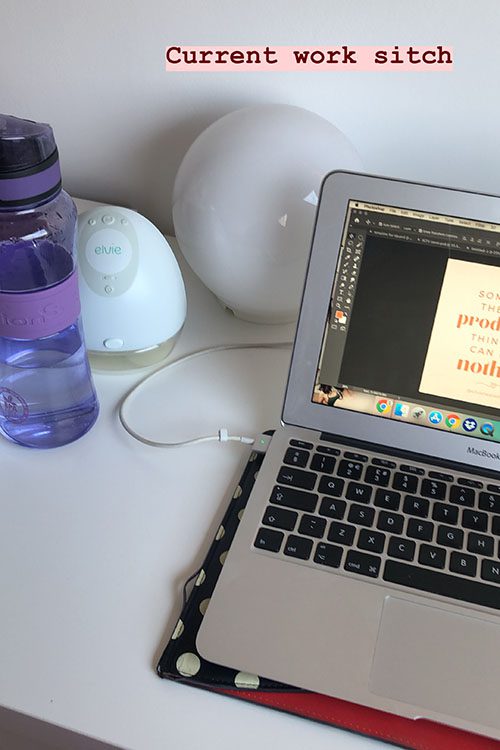 2021
I'm almost afraid to say this but I have a good feeling about 2021! My word for the year is Alignment, this is a word thats been coming up for me a lot lately and for me it's about living life in a way that truly reflects your values. It's bringing your external world and actions into alignment with your internal thoughts, feelings and dreams. It's fundamentally about things that feel good to us not just on a surface level but on a soul level. So this is going to be a word I use to guide myself this year, whatever 2021 might throw at us!
I do have some specific things I want to achieve this year both personally and professionally but if 2020 has taught us anything it's the importance of holding our goals and intentions lightly. 
Health
I really need to get a better handle on my health. I'm knackered a lot of the time which of course isn't helped by nursing Freya half the night but I've also just generally found that since I became a Mum all the way back in 2014 I haven't been able to prioritise my wellbeing in the way I need to. The good thing is I know what I need to do, I just need to follow through and do it! Planning meals and doing my Barre3 workouts make a big difference when I do them so that's where I'll be starting. At the end of 2020 I also started getting regular cranio sacral therapy sessions to help my nervous system and I'll be continuing with those and also having regular massages. 
Money
I made loads of progress with money in 2020, really making good shifts in terms of spending and shopping! I no longer actively use my credit cards (one of them is in ice in the freezer!) and I'm consistently paying off debt. What's worked for me is having a generous and realistic monthly budget that I can stick to.
Home
I really want to get our garden sorted this year. We moved into our house back in 2016 and it needed a lot of work doing so the garden has mostly been neglected. I love being outside so having the garden designed to support that and also to be fairly low maintenance is going to be fab! We also need to sort out Freya's room. Currently she co sleeps with me in our king bed but she's ready for her own room and we need to make some changes to the box room ready to get a bed in there for her. 
Kids
I want to spend more time with Finley supporting him with his reading, and as Freya becomes a toddler (Yey! I've now realised that I'm not the biggest fan of the baby phase) I want to have things set up at home to support her independent play as well as finding a forest school we can start going to as well.
Simplifying
This has been a bit of an intention for me for a few years running and it's something I'm getting better at. I know have a good capsule wardrobe and don't feel like I need to buy a lot of clothes, but I'd like to get a better handle on the kids toys – we really need to let a lot of stuff go and better organise what we have.
Business
I've spent time really visioning how I want my business to look in 2021 and I'm soooo excited to make it all a reality. I love my design work so I'm going to continue offering my design and coaching package which has been tweaked to include some extra bits like an additional 1:1 call and the design of an email freebie. I've also created a new 1:1 package. The thing I'm super looking forward to is launching another group programme. I used to have a membership format but I really enjoy the group programme style and energy so that's going to be awesome! Plus I have lots of ideas for delivering smaller trainings and programmes on topics like Running a Challenge and using Pinterest to grow your audience.  
My big annual income goal is £75k, I'd like to add 1000 new subs to my email list and I'd like to do more work in a collaborative and community oriented way – I'm thinking joint lives, joint webinars and things like that. I'd also like to take most of the summer off from 1:1 work and also the same in December. These are my business income, growth, impact and alignment goals which is something I covered in my live planning workshop as part of the Soul Centred Planning Process.
Like I said, I'm holding all of these goals and intentions very lightly and I should add that those business goals are most definitely 'stretchy' in that I know I'm going to need to really stretch myself to achieve them!
Who knows what 2021 might hold, but after 2020 I feel much better equipped to deal with the unexpected!
So that's 2020 wrapped! Thank god! How was 2020 for you? What are your intentions for 2021? Do you have a word for the year?